Catalonia Trade & Investment's

office in

New York
Are you a company from the US considering a new investment in Europe? Do you want to know why successful companies such as Microsoft, PepsiCo or Amazon are investing in Barcelona-Catalonia?
From Catalonia Trade & Investment's office in New York, you get tailor-made information and full support for a smooth, fast and successful set-up of operations in Barcelona-Catalonia (Southern Europe) from start to finish. We also offer personalized assistance to Catalan companies wishing to open in the US and find new global business opportunities.
Contact our office in New York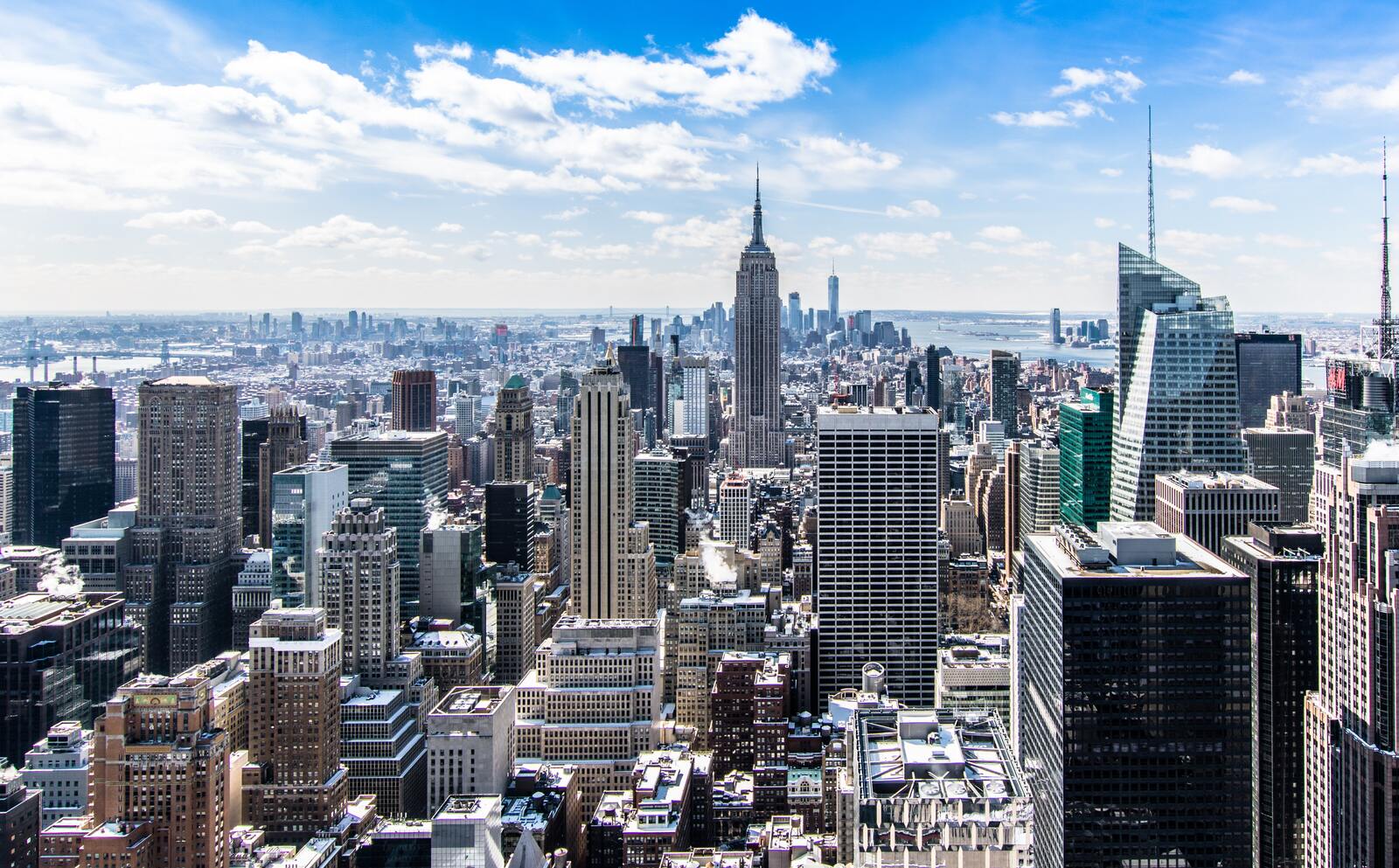 Meet

the director

.

Mr. Robert Negre, the Director of the Catalonia Trade & Investment's office in New York, holds a diploma in Business Studies and a bachelor's degree in Business Management and Administration from the University of Girona. He completed his studies with a Certificate in Digital Marketing and Branding from New York University. He has worked at the Catalonia Trade & Investment's offices in Miami and New York. He previously worked at KPMG as a senior auditor.
Services

for

American companies

.
Barcelona-Catalonia (Southern Europe) is an ideal region for US companies to locate when they expand into Europe because of the breadth of tech, sciences, engineering, and creative talent. Furthermore, the superb quality of life makes it easy to attract top professionals to live and work in Catalonia.
From Catalonia Trade & Investment's office in New York, our FDI managers will assist you personally in all the steps needed for a successful landing in Barcelona-Catalonia (Southern Europe). With us, you will get:
Qualified support, insight, and advice to American companies interested in investing in Southern Europe.
Full, practical, up-to-date information on the legal, tax, and labor context.
Foreign trade consultancy services, consultancy services regarding business strategies, and advisory services in the field of business strategy.
Financial advice and consultancy services.
Expert consultancy relating to information technology, providing information about scientific industrial analysis and research services.
Arranging of seminars in the field of business development and management.
Information on costs for opening a business in Catalonia (Southern Europe) and average wages.
Connections to the Catalan industrial and economic and ecosystem.
In-depth information on financing and location possibilities.
Help with the proper steps to get started in Catalonia.
Ongoing support throughout all the phases of the investment project in Southern Europe.
Promotion of strategic business alliances between American and Catalan companies.
Identification and location of Catalan technology partners for joint R&D and innovation projects.
Help source suppliers, manufacturing partners, technology providers, or any other local company to fulfill a specific need.
The US, a top destination for Catalan companies
The US is a very attractive market for Catalan companies and around 700 are already settled there, among them Wallbox, Grifols, Mango, Almirall, Mango, Desigual, Europastry, Werfen, Fluidra, Ficosa, Submer, Roca or Puig.

"According to the Financial Times, Catalonia is the best region for FDI in Southern Europe"
American companies

in

Catalonia

.
Over 1,100 American companies are already operating out of Catalonia (Southern Europe). Among them, Apple, Air Products, Cargill, Coty, Dow, General Electric, HP, IBM, Ingram, Lear Corporation, Mars, Pfizer, PPG, P&G, Gates, Sellbytel Group, or Tech Data. A good deal of them has been assessed by Catalonia Trade & Investment.
Alexion Group (AstraZeneca) will invest €800 million and create 1,000 new jobs in Barcelona with the largest-ever foreign R&D investment in Catalonia.

Read more about AstraZeneca in Catalonia

The virtual medical services company, Teladoc Health, has set up its international HQ in Barcelona employing around 500 workers.

See more about Teladoc Health

Intel has joined forces with the Barcelona Supercomputing Center (BSC) and are setting up a pioneering RISC-V microchip design lab to develop a new generation of supercomputers that will break the zettascale barrier.

Learn more about Intel's project with BSC

Activision-Blizzard acquired the Catalan game studio Digital Legends for the development of the next mobile Call of Duty game as well as other high-quality mobile titles.

American Axle & Manufacturing (AAM), specializing in the design, engineering and manufacturing of automotive driveline systems and components, has a new 15,600 m2 production plant in Catalonia, with a workforce of over 300 people.

Discover AAM's business in Catalonia

Microsoft has established its first R&D hub in Spain, located in Barcelona, with some 200 workers specializing in Artificial Intelligence, Machine Learning, Software Development and Data Science.

Discover Microsoft's activity in Barcelona

PepsiCo, Inc. has established the company's first digital hub in Europe in Barcelona. This Hub will serve as a Center of Excellence for PepsiCo Global Digitalization priority programs, creating around 500 jobs, together with its Dallas office.

Discover why Pepsico chose Catalonia

HP has its worldwide HQ and R&D center for 3D and Large Format printing in Catalonia where over 500 R&D engineers are working, creating over 150 patents per year.

Apple has installed a world-class Artificial Intelligence and Machine Learning (AIML) engineering team in Barcelona. Covering around 6,000 m2, the tech giant has doubled its presence in the city, making it Apple's biggest AIML department in continental Europe.

Take-Two Interactive purchased the gaming studio Social Point for $250M. Founded in 2008 and headquartered in Barcelona, Social Point is a highly-successful free-to-play mobile game developer that focuses on delivering deeply-engaging entertainment experiences.

READ MORE ABOUT TAKE-TWO
Location

of the Catalonia Trade & Investment's

office in New York

.

Our team in New York's expertise lies in doing business both in Catalonia and the US. Contact us and we will help you grow.

655 3rd Avenue - Part, 18th Floor, New York, NY 10017, United States
Related

news and success stories

.
Our 40 international offices around the world connect the Catalan business community to over 100 markets, while locally attending firms interested in investing and doing business in Catalonia.