Catalonia Trade & Investment's

office in

Berlin
Are you a company from Germany considering a new investment in Southern Europe? Does your business need connections with the industrial and economic ecosystem in Barcelona-Catalonia?
From Catalonia Trade & Investment's office in Berlin, you get tailor-made information and full support for a smooth, fast and successful set-up of operations in Barcelona-Catalonia (Southern Europe) from start to finish. We also offer personalized assistance to Catalan companies wishing to open in Germany and find new global business opportunities.
Contact our office in Berlin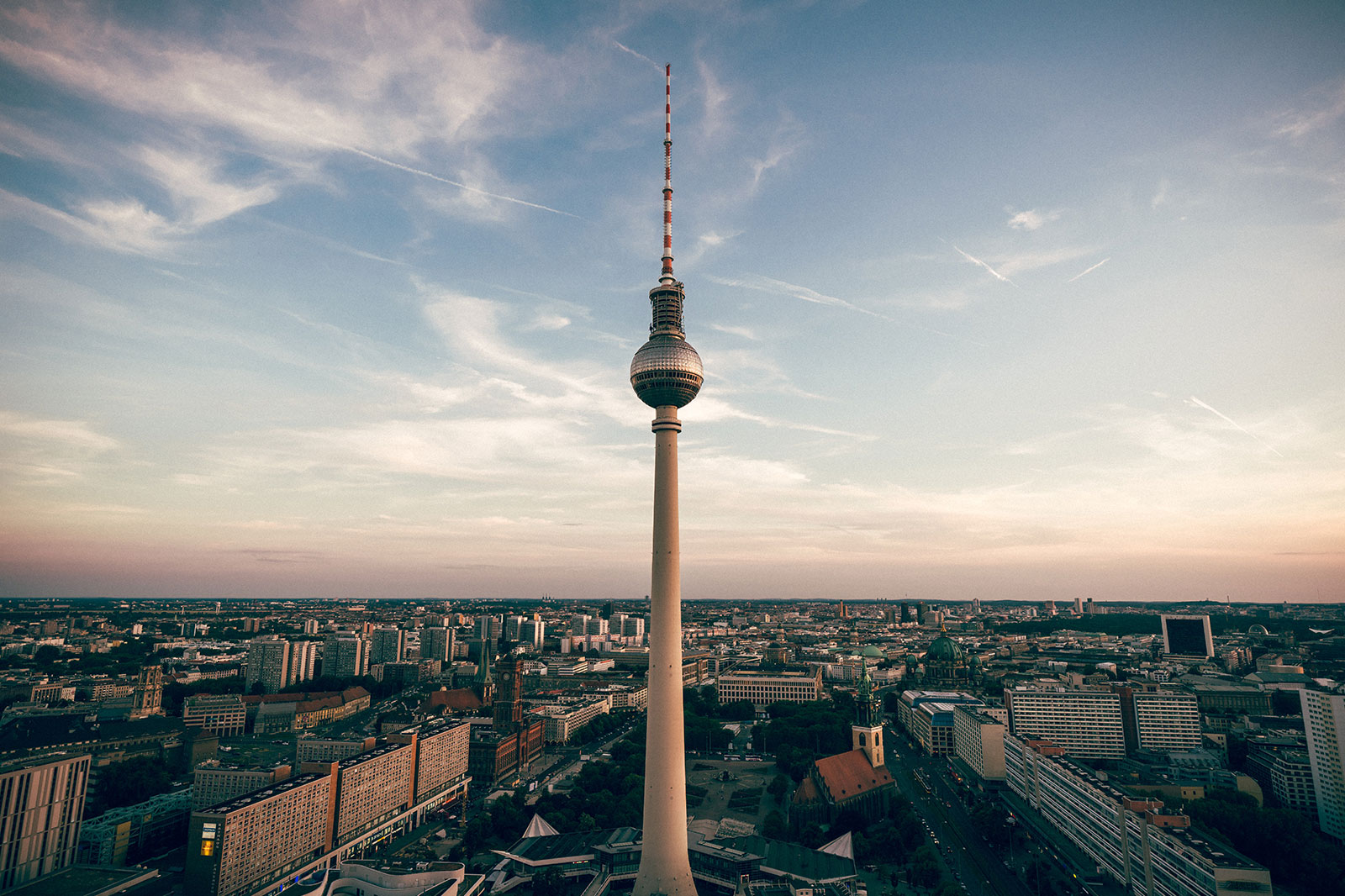 Meet

the director

.

Mr. Alberto Martín Torras, Director of the Catalonia Trade & Investment's office in Berlin, graduated from ESADE Business School with a BSc and MSc in Business Administration. He also holds a CEMS MSc in International Management from Bocconi University. Prior to joining Catalonia Trade & Investment, Mr. Martín Torras was responsible for government relations at Smart City Expo World Congress and held various international business development roles in Latin America and Asia.
Services

for

German companies

.
Barcelona-Catalonia (Southern Europe) is an ideal region for German companies to locate in Southern Europe because of the breadth of tech, sciences, engineering, and creative talent. Furthermore, the superb quality of life makes it easy to attract top professionals to live and work in Catalonia.
From Catalonia Trade & Investment's office in Berlin, our FDI managers will assist you personally in all the steps needed for a successful landing in Barcelona-Catalonia (Southern Europe). With us, you will get:
Qualified support, insight, and advice to German companies interested in investing in Southern Europe.
Full, practical, up-to-date information on the legal, tax, and labor context.
Information on costs for opening a business in Catalonia (Southern Europe) and average wages.
Connections to the Catalan industrial and economic and ecosystem.
In-depth information on financing and location possibilities.
Help with the proper steps to get started in Catalonia.
Ongoing support throughout all the phases of the investment project in Southern Europe.
Promotion of strategic business alliances between German and Catalan companies.
Identification and location of Catalan technology partners for joint R&D and innovation projects.
Help source suppliers, manufacturing partners, technology providers, or any other local company to fulfill a specific need.
Catalan Companies in Germany
Around 300 Catalan companies are already settled in Germany, among them Grifols, Audax Renovables, Mango, Almirall, Mango, Werfenlife, Fluidra, Roca or Puig.
"According to the Financial Times, Catalonia is the best region for FDI in Southern Europe"
German companies

in Catalonia

.
Over 1,000 German companies are already operating out of Catalonia (Southern Europe). A good deal of them has been assessed by Catalonia Trade & Investment.
(Volkswagen AG)

SEAT has factories in the Barcelona Free Trade Zone and in Martorell (which produces around 2,100 units per day), as well as a Technical Center, a Design Center and a Development Prototype Center. In addition, SEAT fosters urban mobility through SEAT MÓ in Catalonia.

(Lidl Stiftung & Co.Kg)

Lidl's presence in Catalonia consists of around 120 stores, a logistics platform and central offices, in total employing around 3,900 people. The company purchases Catalan products worth some 690 million euros a year from more than 170 suppliers.

(Basf SE)

BASF's headquarters and registered office for Spain are located in Barcelona. The company is also present in Canovelles, Castellbisbal, Cornellà, Rubí and Tarragona, which is home to BASF's largest production center in the Mediterranean region.

(Bayer AG)

The Bayer group Iberian headquarters are in Barcelona with its Pharmaceuticals and Consumer Health divisions. The Bayer Center for Shared Services is in Catalonia providing European and Latin American subsidiary accounting services, totaling some 25% of the Bayer group's worldwide turnover.

(Henkel AG & Co.KgaA)

Henkel operates worldwide with leading innovations, brands, and technologies in three business areas: Adhesive Technologies, Beauty Care, and Laundry & Home Care. In 2015 Henkel Ibérica relocated its Barcelona headquarters to new offices in the dynamic 22@ business and innovation district.

Through its offices in Barcelona, SAP helps customers understand how to innovate by using smart technologies, data, and applications so that they, in turn, can help their customers, employees, and partners.
Location

of the Catalonia Trade & Investment's

office in Berlin

.

Our team's expertise lies in doing business both in Catalonia and Germany. Contact us and we will help you grow.

Friedrichstraße 185, 10117 Berlin, Germany
Related

news and success stories

.
Our 40 international offices around the world connect the Catalan business community to over 100 markets, while locally attending firms interested in investing and doing business in Catalonia.