Catalonia Trade & Investment's

office in

Santiago de Chile
Are you a company from Chile considering a new investment in Europe? Does your business need connections with Barcelona-Catalonia's industrial and economic ecosystem?
From Catalonia Trade & Investment's office in Santiago de Chile, you get tailor-made information and full support for a smooth, fast and successful set-up of operations in Barcelona-Catalonia (Southern Europe) from start to finish. We also offer personalized assistance to Catalan companies wishing to open in Chile and find new global business opportunities.
Contact our office in Santiago de Chile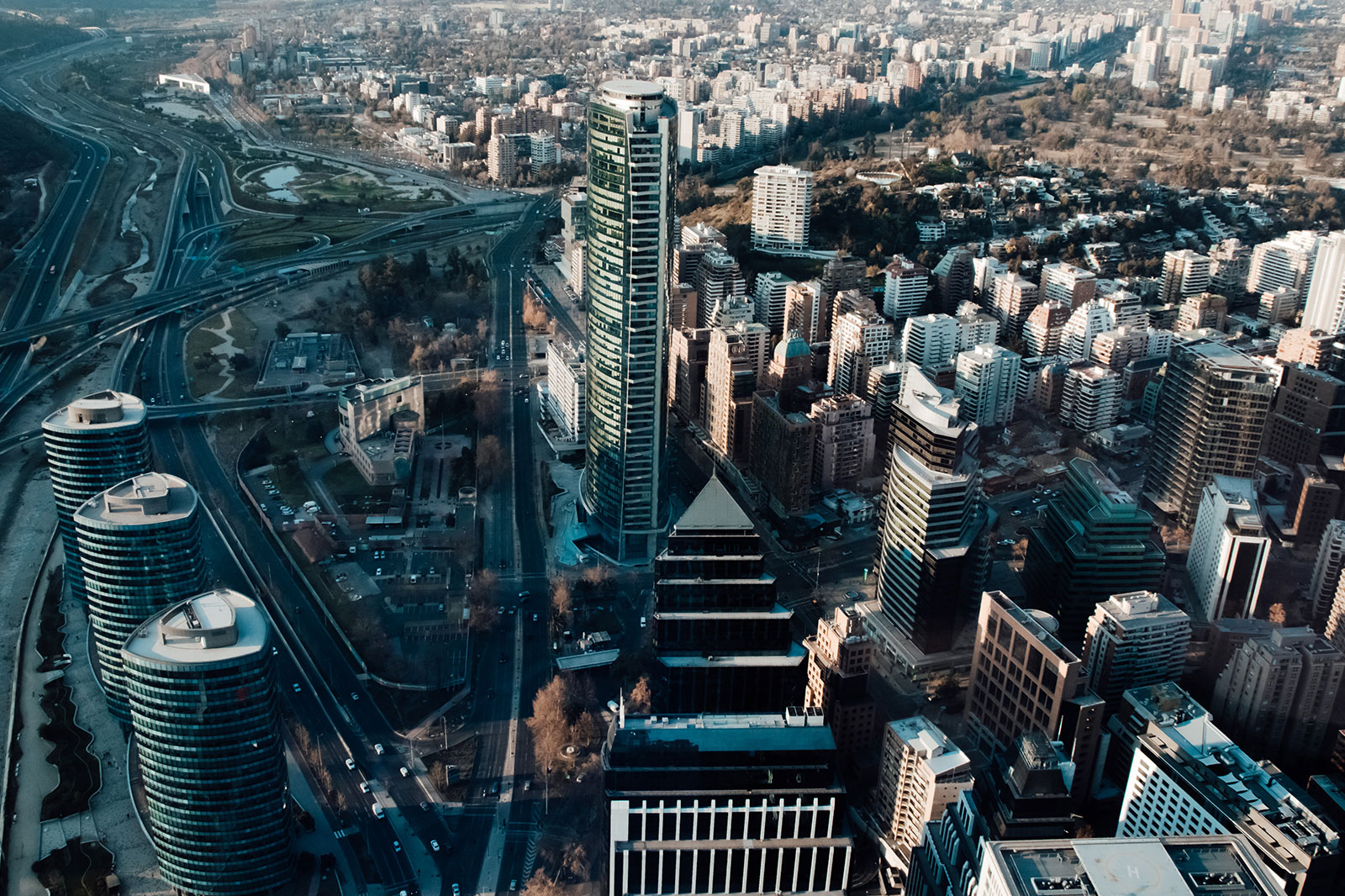 Meet

the director

.

Mr. Manuel Santos, Director of the Catalonia Trade & Investment's office in Santiago de Chile, has a degree in Economics and Business Studies from the UCM in Madrid, with a specialization in Investment and Financing. Before working with Catalonia Trade & Investment, he worked in various companies in the areas of project consulting, management of public funds and financing of R&D projects in countries such as Chile, Peru, Colombia and Spain.
Services

for

Chilean companies

.
Barcelona-Catalonia (Southern Europe) is an ideal region for Chilean companies to locate when they expand into Europe because of the breadth of tech, sciences, engineering, and creative talent. Furthermore, the superb quality of life makes it easy to attract top professionals to live and work in Catalonia.
From Catalonia Trade & Investment's office in Santiago de Chile, our team will assist you personally in all the steps needed for a successful landing in Barcelona-Catalonia (Southern Europe). With us, you will get:
Qualified support, insight, and advice to Chilean companies interested in investing in Southern Europe.
Full, practical, up-to-date information on the legal, tax, and labor context.
Information on costs for opening a business in Catalonia (Southern Europe) and average wages.
Connections to the Catalan industrial and economic ecosystem.
In-depth information on financing and location possibilities.
Help with the proper steps to get started in Catalonia.
Ongoing support throughout all the phases of the investment project in Southern Europe.
Promotion of strategic business alliances between Chilean and Catalan companies.
Identification and location of Catalan technology partners for joint R&D and innovation projects.
Help source suppliers, manufacturing partners, technology providers, or any other local company to fulfill a specific need.
Catalan companies in Chile
Around 140 Catalan companies are already settled in Chile, among them Leitat, Abertis, Ferrer International, AGBAR, Amphos21, Seidor, Fluidra, Encofrados Alsina or Idilia Foods.
"According to the Financial Times, Catalonia is the best region for FDI in Southern Europe"
Chilean companies

in Catalonia

.
A number of Chilean companies are already doing business in Barcelona-Catalonia.
CTS is a leading global solutions provider firmly established in the tank storage industry, as well as water storage, LNG and petrochemicals. Its globally positioned and solution-oriented teams are experts in installing products with the maximum savings, efficiency and safety.

Ducasse is an organization focused on the design and manufacture of hardware providing comprehensive solutions to the furniture and construction industry. Over 50 years of experience have positioned it as a benchmark in the Americas.

Leather Quimica is a company of the Mathiesen group that focuses on the production, commercialization and supply of high-quality chemicals for the tannery industry. Created in 2005 and a part of Mathiesen group since 2008, the firm is currently located in Igualada (Barcelona).

Buscalibre.com – an e-Commerce company focused on international logistics based in Chile, Mexico, Argentina, Colombia, Peru, USA, and Spain – allows customers to purchase a wide range of international products offering the competitive advantage of delivery time fulfillment and local shopping experiences.

InterlogChile is a group of companies dedicated to satisfying the requirements of the paper market, especially in the provision of paper for corrugated, packaging and other uses with a strong logistics component.

Drivin is a TMS SaaS that meets the logistics needs of companies with intensive transport operations, increasing profitability and improving customer service. By interconnecting all parts of the logistics chain through independent modules, clients can include these according to their needs.
Location

of the Catalonia Trade & Investment's

office in Santiago de Chile

.

Our team's expertise lies in doing business both in Catalonia and Chile. Contact us and we will help you grow.

Av. Pedro de Valdivia 273, Oficina 1212, 7500000 Providencia, Región Metropolitana, Santiago de Chile
Related

news and success stories

.
Our 40 international offices around the world connect the Catalan business community to over 100 markets, while locally attending firms interested in investing and doing business in Catalonia.