Catalonia Trade & Investment's

office in

Milan
Are you a company from Italy considering a new investment in Southern Europe? Does your business need connections with Barcelona-Catalonia's industrial and economic ecosystem?
From Catalonia Trade & Investment's office in Milan, you get tailor-made information and full support for a smooth, fast and successful set-up of operations in Barcelona-Catalonia (Southern Europe) from start to finish. We also offer personalized assistance to Catalan companies wishing to open in Italy and find new global business opportunities.
Contact our office in Milan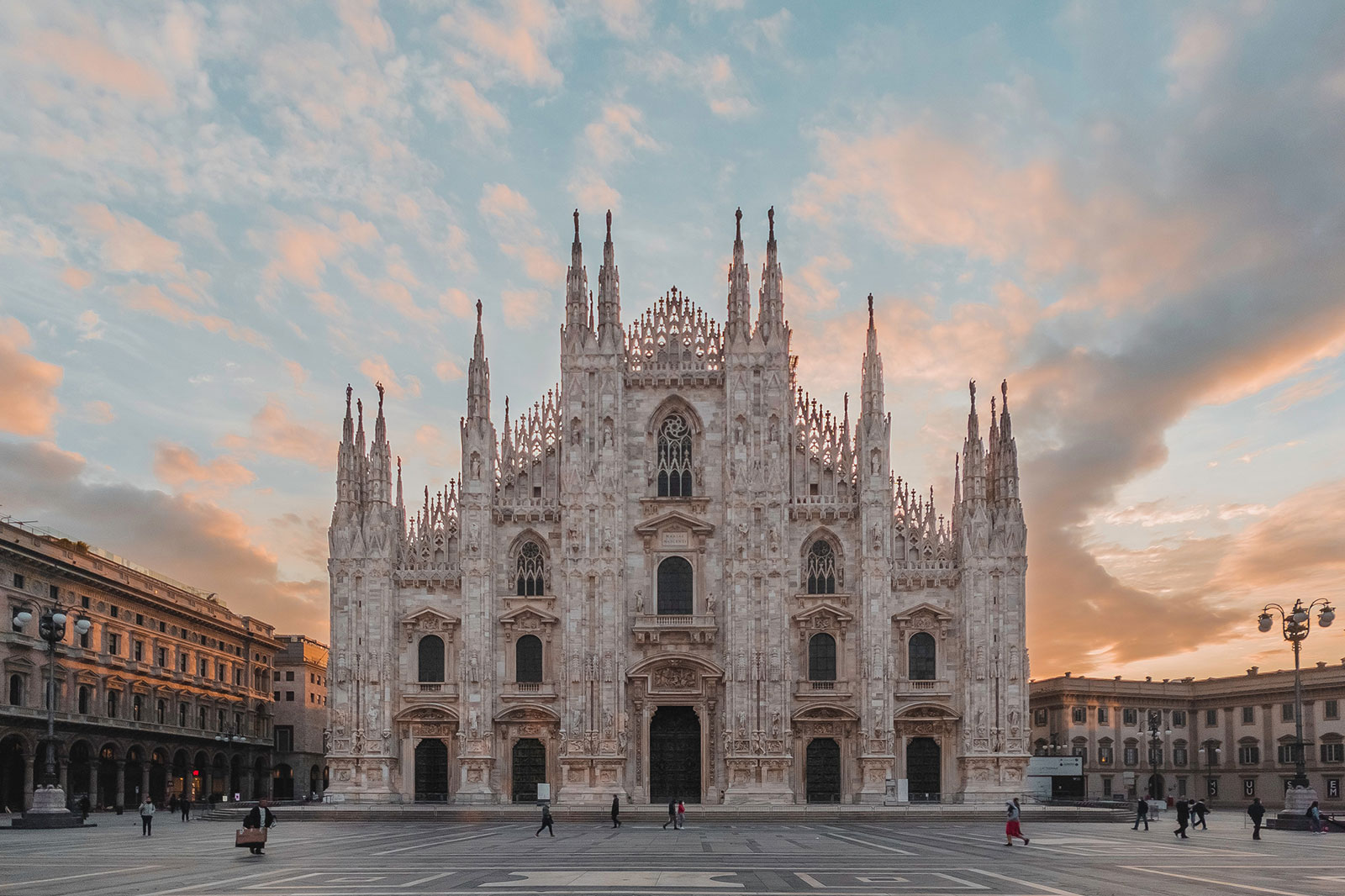 Meet

the director

.

Mr. Luis Polo, Director of the Catalonia Trade & Investment's office in Milan, graduated in Law at the University of Barcelona. He completed doctoral studies in International Law at the Universities of Barcelona and Poitiers and a postgraduate PDD at IESE in Barcelona. He worked as a General Manager at Sabadell Manufacturers and has experience in textile industry business associations. After acquiring experience in the trade committee of the Spanish Embassy in Italy, he worked as a consultant for European markets.
Services

for

Italian companies

.
From Catalonia Trade & Investment's office in Milan, our team will assist you personally in all the steps needed for a successful landing in Barcelona-Catalonia (Southern Europe). With us, you will get:
Qualified support, insight, and advice to Italian companies interested in investing in Southern Europe.
Full, practical, up-to-date information on the legal, tax, and labor context.
Information on costs for opening a business in Catalonia (Southern Europe) and average wages.
Connections to the Catalan industrial and economic ecosystem.
In-depth information on financing and location possibilities.
Help with the proper steps to get started in Catalonia.
Ongoing support throughout all the phases of the investment project in Southern Europe.
Promotion of strategic business alliances between Italian and Catalan companies.
Identification and location of Catalan technology partners for joint R&D and innovation projects.
Help source suppliers, manufacturing partners, technology providers, or any other local company to fulfill a specific need.
Catalan companies in Italy
Italy is a very attractive market for Catalan companies and more than 400 are already settled there, among them Grifols, Vueling Airlines, Puig, Punto Fa (Mango), Werfenlife, Fluidra, Audax Renovables, or Almirall.
"According to the Financial Times, Catalonia is the best region for FDI in Southern Europe"
Italian companies

in Catalonia

.
Over 800 Italian companies are already operating out of Catalonia (Southern Europe). A good deal of them has been assessed by Catalonia Trade & Investment.
(Prysmian Spa)

Operating in the energy and telecommunications cable and systems industry, it manufactures underground and submarine cables and power transmission and distribution systems, as well as fiber optics, copper cables and connectivity systems for voice, video and data transmission for the telecommunications sector.

(Calzedonia Holding Spa)

Calzedonia, founded in 1987, specializes in hosiery, beachwear and lingerie markets. Today it has over 3,600 shops in 35 different countries, including shops in major cities such as Milan, Rome, Paris, London, Berlin, Moscow, Barcelona and Hong Kong.

(Ferrero Spa)

The food company, located in Cornellá de Llobregat, distributes its products on the Iberian peninsula to both small grocery stores and to large supermarkets.

(De Rigo Holding Spa)

Established in Barcelona in 1985, General Óptica SA is part of the De Rigo group and they are optical centers for the sale of glasses and other personalized optical services for their customers.

(MAGNETI MARELLI S.P.A.)

Marelli is one of the world's leading global independent suppliers to all the main automotive players, in many crucial product areas: lighting, cabin comfort, electric powertrain, electronics, green technology systems, interior experience, powertrain, ride dynamics, thermal solutions, and motorsports

(Zobele Holding SPA)

Zobele is a leading multinational in product development and manufacturing, a key partner to top Home & Personal Care FMCG companies and a global network of 24 manufacturing sites, 22 R&D centers, four innovation hubs and a diverse team of over 15,000 employees.

(Menarini Group)

The Menarini Group is present in 140 countries around the world, from Europe to Asia, to Africa and the Middle East, to Central America and to the United States, as well as having a network of ten R&D centers.

(Dopla SPA)

Nupik International is a leader in the manufacture of sustainable tableware which is commercialized successfully worldwide. Located in Polinyà, near Barcelona, it has more than 20,000 m2 dedicated to the production and storage of a wide range of high-quality products.
Location

of the Catalonia Trade & Investment's

office in Milan

.

Our team's expertise lies in doing business both in Catalonia and Italy. Contact us and we will help you grow.

Via Montebello, 27, 20121 Milano MI, Italy
Related

news and success stories

.
Our 40 international offices around the world connect the Catalan business community to over 100 markets, while locally attending firms interested in investing and doing business in Catalonia.