Catalonia Trade & Investment's

office in

Montreal
Are you a company from Canada considering a new investment in Europe? Do you want to know why successful companies such as Magna Automotive, Valsoft or Enerkem are investing in Barcelona-Catalonia?
From Catalonia Trade & Investment's office in Montreal, you get tailor-made information and full support for a smooth, fast and successful set-up of operations in Barcelona-Catalonia (Southern Europe) from start to finish. We also offer personalized assistance to Catalan companies wishing to open in Canada and find new global business opportunities.
Contact our office in Montreal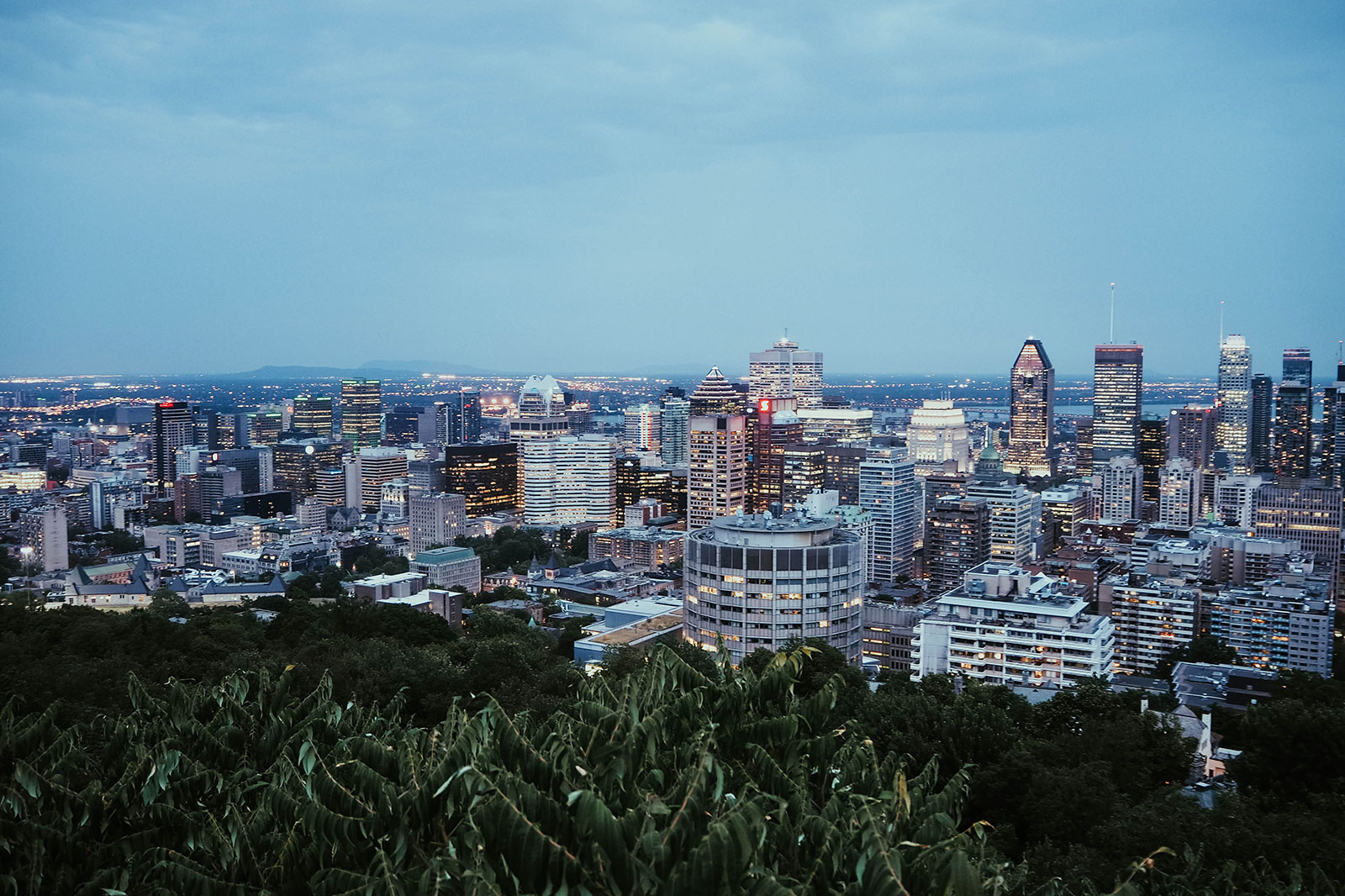 Meet

the director

.

Ms. Geneviève Abbott has been the Executive Director of the Catalonia Trade & Investment's office in Montreal since 2007. She holds an International MBA from the Schulich School of Business in Toronto, including a semester at ESADE in Barcelona. Prior to that, she worked at one of the leading Canadian engineering consultancy firms. For over 15 years now, Ms. Abbott has helped hundreds of Catalan & Canadian companies establish trade, technology, and investment relations.
Services

for

Canadian companies

.
Barcelona-Catalonia (Southern Europe) is an ideal region for Canadian companies to locate when they expand into Europe because of the breadth of tech, sciences, engineering, and creative talent. Furthermore, the superb quality of life makes it easy to attract top professionals to live and work in Catalonia.
From Catalonia Trade & Investment's office in Montreal, our FDI managers will assist you personally in all the steps needed for a successful landing in Barcelona-Catalonia (Southern Europe). With us, you will get:
Qualified support, insight, and advice to Canadian companies interested in investing in Southern Europe.
Full, practical, up-to-date information on the legal, tax, and labor context.
Information on costs for opening a business in Catalonia (Southern Europe) and average wages.
Connections to the Catalan industrial and economic and ecosystem.
In-depth information on financing and location possibilities.
Help with the proper steps to get started in Catalonia.
Ongoing support throughout all the phases of the investment project in Southern Europe.
Promotion of strategic business alliances between Canadian and Catalan companies.
Identification and location of Catalan technology partners for joint R&D and innovation projects.
Help source suppliers, manufacturing partners, technology providers, or any other local company to fulfill a specific need.
Catalan companies in Canada
Around 70 companies from Barcelona-Catalonia are already settled in Canada, among them Grifols, Mango, Scytl, Pedelta, Freixenet, FI Group, Rubi, Etnia Barcelona, APPlus, or Trifermed.
"According to the Financial Times, Catalonia is the best region for FDI in Southern Europe"
Canadian companies

in Catalonia

.
Around 50 Canadian companies are already operating out of Catalonia (Southern Europe). A good deal of them has been assessed by Catalonia Trade & Investment.
With over 30 million jobs available in over 75 countries, Talent.com is one of the largest global employment providers, centralizing all online available jobs, from different sources. One of the Co-Founders and Co-CEOs has moved to Barcelona to launch its European SME division.

Born in 2013, LCI Barcelona, belonging to the Canadian network LCI Education, is a referent in education for design, animation, photography and management of creative industries, attracting students from all over the world who want to become competitive professionals.

Enerkem – a cleantech Montreal-based company – uses patented technology to convert residual biomass and non-recyclable municipal solid waste into biofuels and renewable chemicals. With Repsol and Agbar, Enerkem will build the first waste-to-chemicals plant on the Iberian Peninsula.

Canadian Magna International Inc. is the largest automobile parts manufacturer in North America in original equipment parts sales. It designs, develops, and manufactures automotive systems, assemblies, modules, and components of all kinds, while also providing engineering and contract-manufacturing services.

Canadian Valsoft acquires and develops vertical market software companies, enabling businesses to deliver the best mission-critical solutions for customers. It has acquired Telematel, Ingeniería Informática Interactiva, and VSN-TV, working with current management to grow these businesses in Catalonia and abroad.

CAE Inc. is a Canadian manufacturer of simulation technologies, modeling technologies, and training services to airlines, aircraft manufacturers, healthcare specialists, and defense customers. Founded in 1947 it has manufacturing operations and training facilities in 35 countries, including one in Barcelona.
Location

of the Catalonia Trade & Investment's

office in Montreal

.

Our team in Montreal has expertise doing business both in Catalonia and in Canada. Contact us and we will help you grow.

380 Rue Saint-Antoine O, Montréal, QC H2Y 3X7, Canada
Related

news and success stories

.
Our 40 international offices around the world connect the Catalan business community to over 100 markets, while locally attending firms interested in investing and doing business in Catalonia.