Catalonia Trade & Investment's

office in

Dubai
Are you a Middle East company considering a new investment in Europe? Does your business need connections with the Catalan industrial and economic ecosystem?
From Catalonia Trade & Investment's office in Dubai, you get tailor-made information and full support for a smooth, fast and successful set-up of operations in Barcelona-Catalonia (Southern Europe) from start to finish. We also offer personalized assistance to Catalan companies wishing to open in United Arab Emirates markets and find new global business opportunities. From the office of Catalonia Trade & Investment Middle East, based in Dubai, we cover all the countries in the Middle East Region, such as Bahrain, Jordan, Kuwait, Lebanon, Oman, Saudi Arabia, Iran, or United Arab Emirates.
Contact our office in Dubai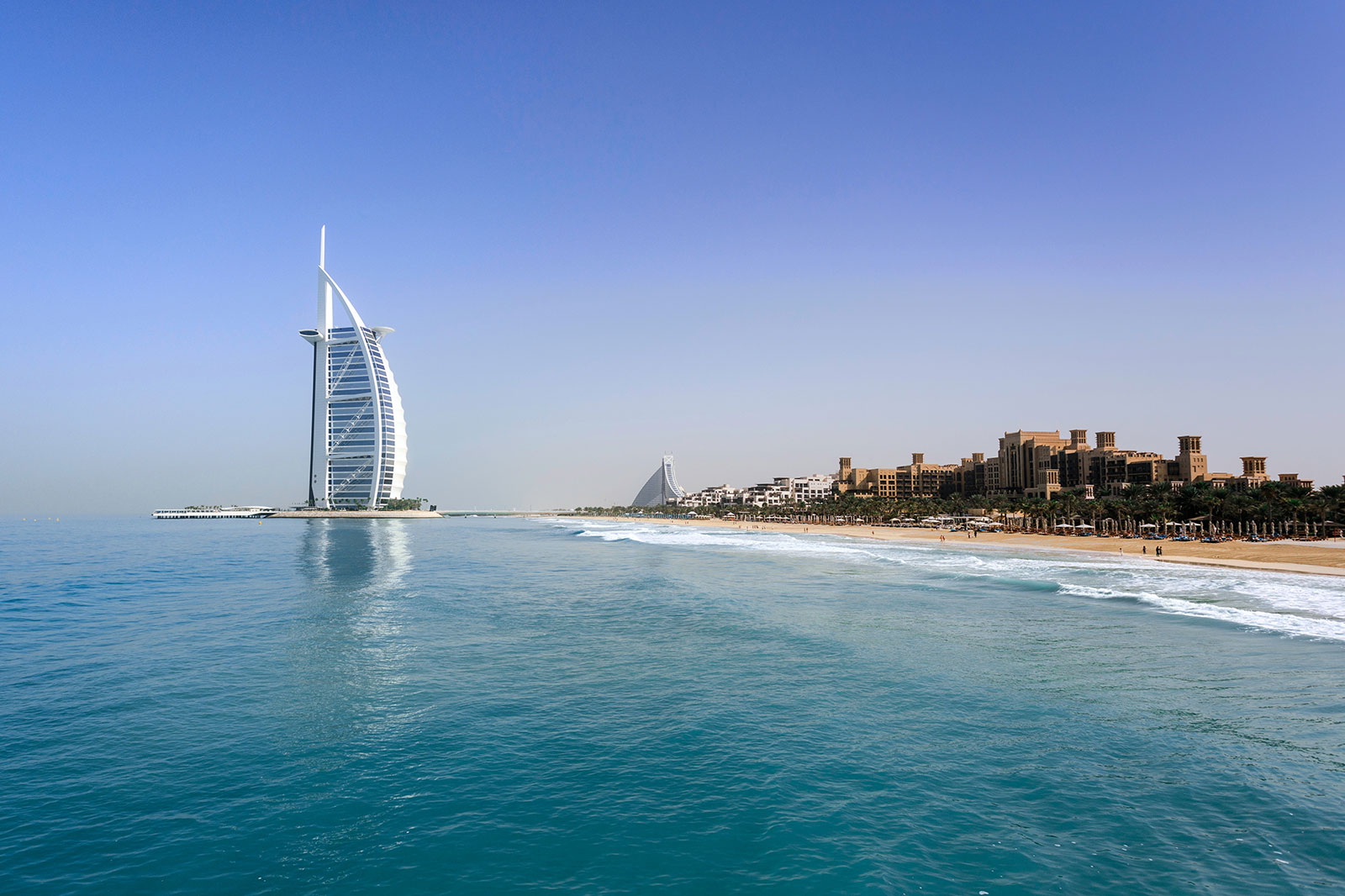 Meet

the director

.

Ms. Mireia Sitjas, Director of the Catalonia Trade & Investment's office in Dubai, graduated in Economics and in Business Administration. She has a Diploma in Business Economy and Financial Management. She was responsible for large budgets and managed clients from several financial institutions. She has worked in Spain and Frankfurt for Deutsche Bank, HSBC in London, Barclays Wealth in London and Dubai, and Société Générale in Dubai.
Services

for companies

in the Middle East

.
Barcelona-Catalonia (Southern Europe) is an ideal region for companies from the Middle East to locate when they expand into Europe because of the breadth of tech, sciences, engineering, and creative talent. Furthermore, the superb quality of life makes it easy to attract top professionals to live and work in Catalonia.
From Catalonia Trade & Investment's office in Dubai, our team will assist you personally in all the steps needed for a successful landing in Barcelona-Catalonia (Southern Europe). With us, you will get:
Qualified support, insight, and advice to Middle East companies interested in investing in Southern Europe.
Full, practical, up-to-date information on the legal, tax, and labor context.
Information on costs for opening a business in Catalonia (Southern Europe) and average wages.
Connections to the Catalan industrial and economic and ecosystem.
In-depth information on financing and location possibilities.
Help with the proper steps to get started in Catalonia.
Ongoing support throughout all the phases of the investment project in Southern Europe.
Promotion of strategic business alliances between Middle East and Catalan companies.
Identification and location of Catalan technology partners for joint R&D and innovation projects.
Help source suppliers, manufacturing partners, technology providers, or any other local company to fulfill a specific need.
Catalan companies in the Middle East
There are several Catalan companies already established in the Middle East, among them Grifols SA, Puig SL, Mediaproducción SLU, Fluidra SA, Girbau SA, Circutor SA, Encofrados J Alsina SA, Natura Bisse International SA, Roca Sanitarios SA, and Fomento de Construcciones y Contratas SA.

"According to the Financial Times, Catalonia is the best region for FDI in Southern Europe"
Middle East companies

in Catalonia

.
Some Middle East companies are already operating out of Catalonia (Southern Europe). A good deal of them has been assessed by Catalonia Trade & Investment.
(Al Dahra International investments Company Llc)

Al Dahra Europe – with its headquarters in Fondarella, Catalonia – produces, commercializes and distributes multiple bales and pellet forage varieties. It owns and operates five production factories located in Ivars, Linyola, Bellvís, Torregrossa and Bujaraloz, and one distribution center located in Vila-sana.

(DP World Plc)

DP World is a Dubai-based Emirati multinational logistics company specialized in cargo, port terminal operations, maritime services and free trade zones. It handles 70 million containers annually, some 10% of global container traffic, via 82 marine and inland terminals in over 40 countries.

(P&O Martinez Fze)

Boteros Amarradores de Tarragona S.L. was founded in 1992 to provide different port services in the Port of Tarragona. In 1995, Tarragona's Port Authority awarded the Mooring and Unmooring Service in this port via public tender, its main activity.

(Mubadala Investment Company PJSC)

Owned by Mubadala, the investment arm of the Abu Dhabi Government, Borealis is one of the world's leading providers of advanced and circular polyolefin solutions and a European market leader in base chemicals, fertilizers and the mechanical recycling of plastics.

(Delta Partners Fz Llc)

Delta Partners, a leading strategy consulting practice, specializes in the telecoms, media and tech industry. Its multi-disciplinary advisory services bring together strategic, technical, financial and operational advice combined with execution support to their clients globally.
Location

of the Catalonia Trade & Investment's

office in Dubai

.

Our team's expertise lies in doing business both in Catalonia and the Middle East. Contact us and we will help you grow.

Tower 1, Office, Al Fattan Currency House - 708A - Trade Centre - DIFC - Dubai - United Arab Emirates
Related

news and success stories

.
Our 40 international offices around the world connect the Catalan business community to over 100 markets, while locally attending firms interested in investing and doing business in Catalonia.