Catalonia Trade & Investment's

office in

New Delhi
Are you a company from India considering a new investment in Europe? Does your business need connections with Barcelona-Catalonia's industrial and economic ecosystem?
From Catalonia Trade & Investment's office in New Delhi, you get tailor-made information and full support for a smooth, fast and successful set-up of operations in Barcelona-Catalonia (Southern Europe) from start to finish. We also offer personalized assistance to Catalan companies wishing to open in Indian markets and find new global business opportunities.
Contact our office in New Delhi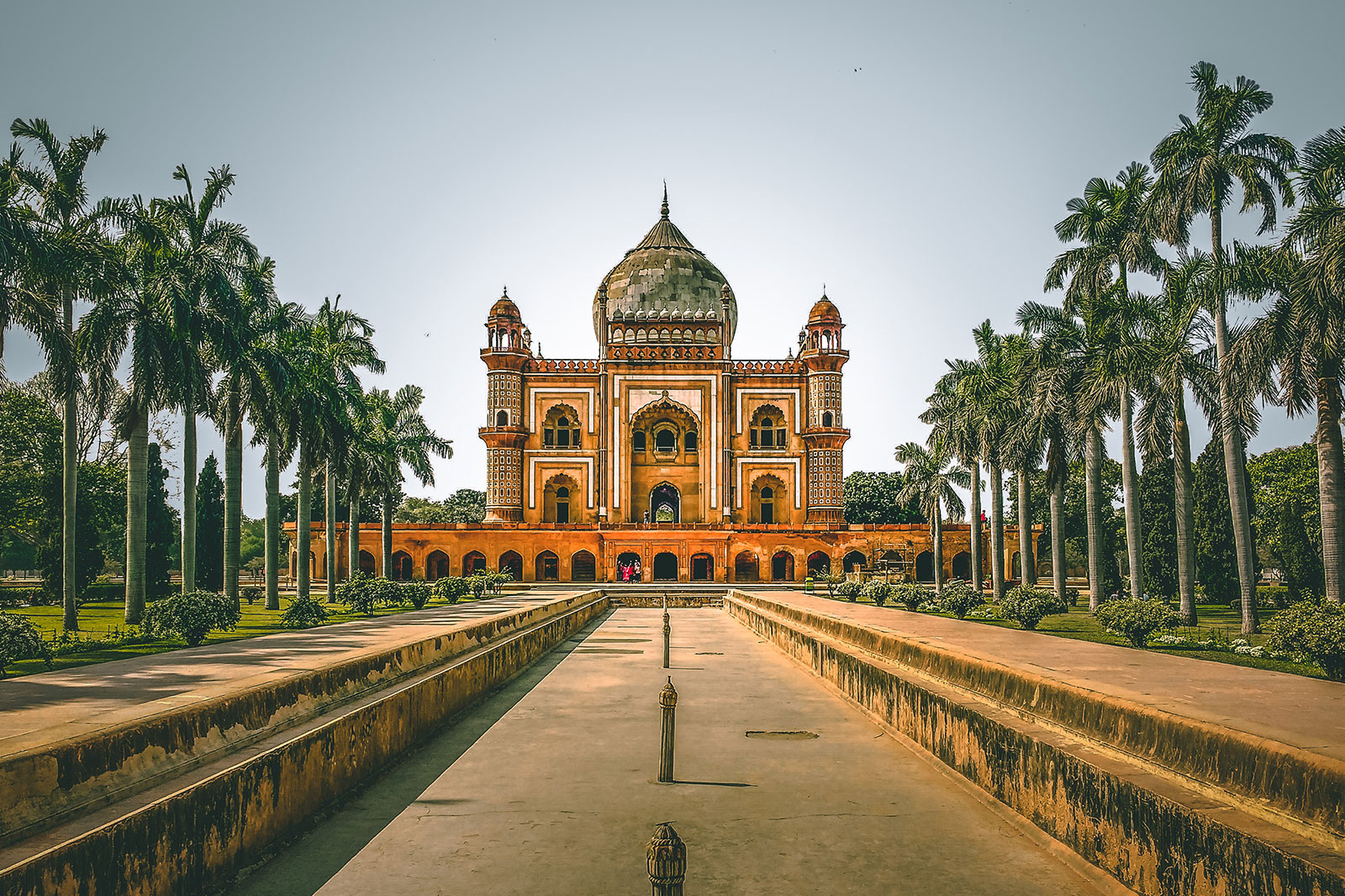 Meet

the director

.

Mr. Suprio Bose, director of the Catalonia Trade & Investment's office in New Delhi, has over 20 years' experience in international trade. He has worked for multiple companies in Chile, the USA, and the Turks and Caicos Islands. He also has a wide experience in international trade issues and was previously employed with the Chilean trade organization Prochile. His repertoire includes helping companies with business requirements, trade mediation, policy frameworks, and strategies.
Services

for

Indian companies

.
Barcelona-Catalonia (Southern Europe) is an ideal region for Indian companies to locate when they expand into Europe because of the breadth of tech, sciences, engineering, and creative talent. Furthermore, the superb quality of life makes it easy to attract top professionals to live and work in Catalonia.
From Catalonia Trade & Investment's office in New Delhi, our FDI managers will assist you personally in all the steps needed for a successful landing in Barcelona-Catalonia (Southern Europe). With us, you will get:
Qualified support, insight, and advice to Indian companies interested in investing in Southern Europe.
Full, practical, up-to-date information on the legal, tax, and labor context.
Information on costs for opening a business in Catalonia (Southern Europe) and average wages.
Connections to the Catalan industrial and economic ecosystem.
In-depth information on financing and location possibilities.
Help with the proper steps to get started in Catalonia.
Ongoing support throughout all the phases of the investment project in Southern Europe.
Promotion of strategic business alliances between Indian and Catalan companies.
Identification and location of Catalan technology partners for joint R&D and innovation projects.
Help source suppliers, manufacturing partners, technology providers, or any other local company to fulfill a specific need.
Catalan companies in India
Around 70 companies from Catalonia are already settled in India, among them Idiada, Borges, Roca, Gestamp, Ardanuy, CaixaBank, Banco Sabadell, Calafgrup, Inoxpa, or Encoder Hohner.
"According to the Financial Times, Catalonia is the best region for FDI in Southern Europe"
Indian companies

in Catalonia

.
A number of Indian companies are already operating out of Catalonia (Southern Europe). Some of them have been assessed by Catalonia Trade & Investment.
Based in Ripollet, Spain, the group designs and manufactures metal parts via powder metallurgy. Its principal products are shock absorbers and engine parts.

Wipro delivers technology solutions to clients across sectors and the Catalan office provides IT services to clients in banking and financial services, manufacturing, energy and utilities, healthcare, consumer goods, retail, luxury, and cosmetics.

Jindal Aceros Inoxidables

The company operates in production, imports, exports, processing, commercialization and sales in the national and international market for all kinds of ferrous metals, especially stainless steel products. The Catalan center is an important distribution center for Southern Europe and North Africa.

Ecron Spain

Ecron Spain works in the management and financial consultancy services with a special focus on management diagnostics and inter-government policies.

With its registered office in Barcelona, the company distributes wholesale drugs and other related pharmaceutical and chemical products. Operating primarily in the domestic market, it is also involved in the wholesale distribution of orthopedic goods and other related products.

With a registered office in Barcelona, and operating mainly in Spain, the company is primarily engaged in the wholesale trade of farm product raw materials, as well as operating country or terminal grain elevators largely for wholesale purposes.

The company provides logistics services, assessment of logistics services, applied warehouse logistics, rendering of transport services, and imports and exports of automotive components for sales and distribution.

With its head office in El Prat de Llobregat, Barcelona, the company provides rail transport support services in Spain, such as servicing, routine repairing, and maintaining rail cars, as well as loading and unloading services, and operating independent terminals.

With its registered business office in Santa Margarida i Els Monjos (Barcelona), the company manufactures motor vehicle parts and accessories such as air brakes, automotive wiring harness sets, axle housings and shafts, carburetors, pistons, piston rings, and ball joints.

Sanjeev Engineering Spain

With its head office in the city of Granollers (Barcelona) and operating mainly in Spain, the company is engaged in the retail distribution of motor vehicle parts and accessories including tires, wheels, batteries, spark plugs, struts, springs and brakes pads, among others.
Location

of the Catalonia Trade & Investment's

office in New Delhi

.

Our team's expertise lies in doing business both in Catalonia and India. Contact us and we will help you grow.

The Galaxy Hotel, Behind 32nd Milestone Off NH 8, Sector 15 2nd Floor, Gurugram, Haryana 122001, India
Related

news and success stories

.
Our 40 international offices around the world connect the Catalan business community to over 100 markets, while locally attending firms interested in investing and doing business in Catalonia.