Catalonia Trade & Investment's

office in

Buenos Aires
Are you a company from Argentina, Bolivia, Uruguay or Paraguay considering a new investment in Europe? Does your business need connections with Barcelona-Catalonia's industrial and economic ecosystem?
From Catalonia Trade & Investment's office in Buenos Aires, you get tailor-made information and full support for a smooth, fast and successful set-up of operations in Barcelona-Catalonia (Southern Europe) from start to finish. We also offer personalized assistance to Catalan companies wishing to open in South American markets and find new global business opportunities.
Contact our office in Buenos Aires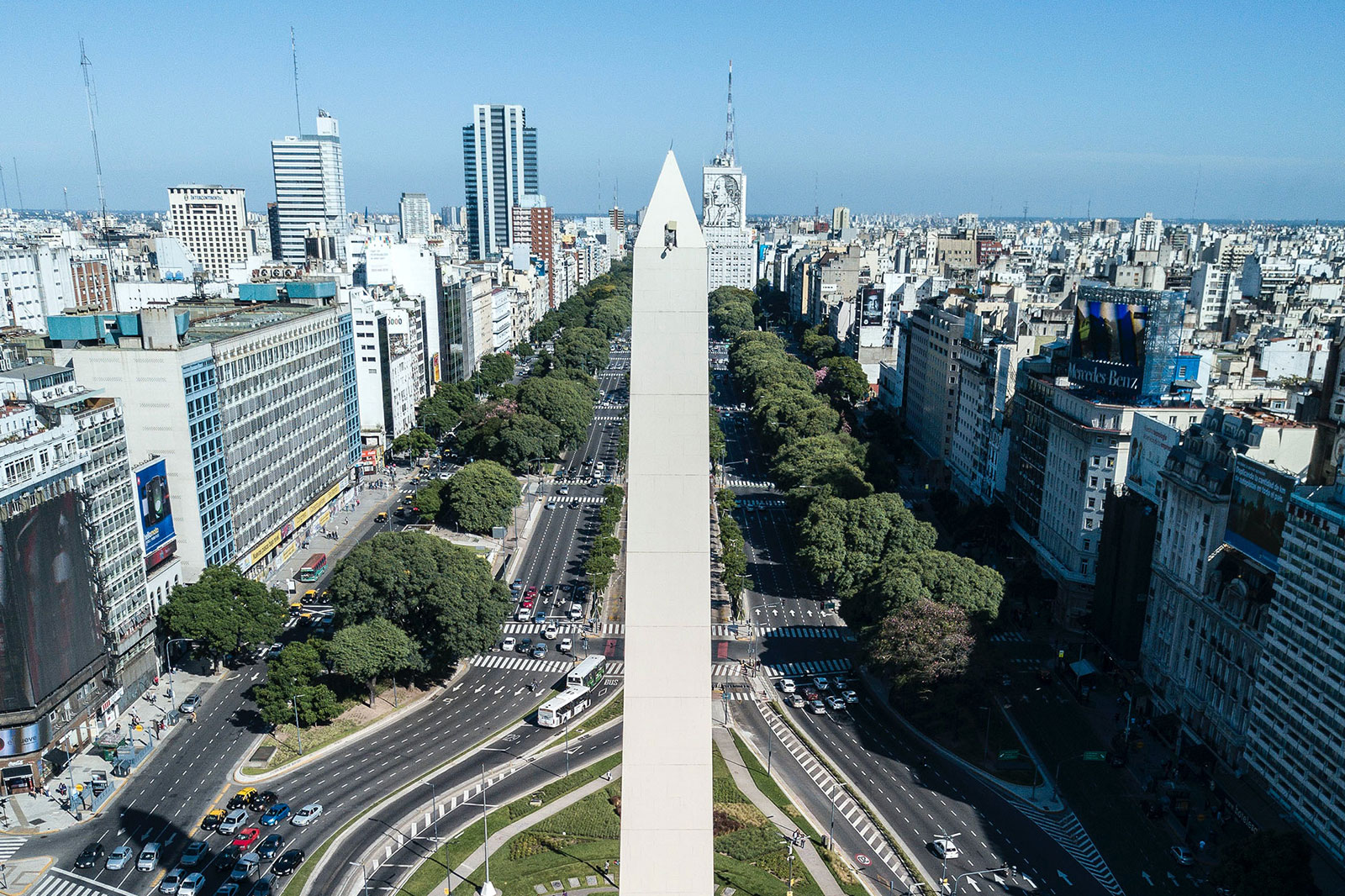 Meet

the director

.

Mr. Horacio Babini, director of the Catalonia Trade & Investment's office in Buenos Aires, previously worked as Foreign Trade Cordoba Province Director and as an expert consultant for CFI. He has a wide experience in project management and trade promotion development: he opened the offices of Catalonia Trade & Investment in Bogota and Lima. He specializes now in business and innovation promotion for Argentina, Uruguay, Paraguay, and Bolivia markets.
Services

for companies from

Argentina, Bolivia, Uruguay and Paraguay

.
Barcelona-Catalonia (Southern Europe) is an ideal region for South American companies to locate when they expand into Europe because of the breadth of tech, sciences, engineering, and creative talent. Furthermore, the superb quality of life makes it easy to attract top professionals to live and work in Catalonia.
From Catalonia Trade & Investment's office in Buenos Aires, our team will assist you personally in all the steps needed for a successful landing in Barcelona-Catalonia (Southern Europe). With us, you will get:
Qualified support, insight, and advice to South American companies interested in investing in Southern Europe.
Full, practical, up-to-date information on the legal, tax, and labor context.
Information on costs for opening a business in Catalonia (Southern Europe) and average wages.
Connections to the Catalan industrial and economic ecosystem.
In-depth information on financing and location possibilities.
Help with the proper steps to get started in Catalonia.
Ongoing support throughout all the phases of the investment project in Southern Europe.
Promotion of strategic business alliances between South American and Catalan companies.
Identification and location of Catalan technology partners for joint R&D and innovation projects.
Help source suppliers, manufacturing partners, technology providers, or any other local company to fulfill a specific need.
Catalan companies in Argentina
A number of Catalan companies are already settled in Argentina, among them Grifols, Roca, Puig, Codorniu, Freixenet, Roberlo, Abertis, Isdin, and Genebre.
"According to the Financial Times, Catalonia is the best region for FDI in Southern Europe"
Argentinian companies

in Catalonia

.
Around 120 companies from Argentina are already operating out of Catalonia (Southern Europe). Some of them have been assessed by Catalonia Trade & Investment.
Satellogic is a leader in high resolution images microsatellites technology for earth observation. It chose Barcelona's @22 district to locate its Data Science center.

Arcor is a leading multinational group specializing in Consumer Food Products, Agribusiness and Packaging. Arcor has based its commercial hub for EMEA markets in Barcelona since 2002.

The Institute of Cognitive and Behavioral Neurology is a state-of-the-art specialist center for the prevention, diagnosis and treatment of cognitive and behavioral disorders. INECO chose Barcelona to launch "Ineco U" in Europe, a learning and community platform for neurosciences.

With its European HQ in Barcelona, SPACESUR applies software engineering and solutions to the entire aerospace cycle, from the development of satellites and complex systems, to the implementation of geospatial solutions with high added value for different industries.

IMHOIT arrived in Barcelona as a result of its passion for technology, physics, mathematics and the scientific method, with a focus on the development of IoT projects with triple impact: social, environmental and economic.

Unitech Corp is a software and professional services company that provides quality digital transformation solutions to power e-gov, digital justice and cybersecurity. Unitech chose Barcelona as HQ to empower its international expansion.

Incluit is an IT software company running operations across the US, Latin America & Europe. Incluit started operations from Barcelona supporting EMEA clients and consolidating Latam regional operations.

INKAN is a startup based in Tech Barcelona developing a disruptive application that authenticates the veracity of photos and videos with blockchain technology.

Tecso, which specializes in digital transformation for banking and finance, insurance, tax administration and agriculture, chose Barcelona to provide a better service to its international customers.

The Black Puma is an Advanced Analytics and Data Strategy firm specializing in the intersection of Behavioural Science, Data Science and Information Technology. They chose Barcelona for their European market development.
Location

of the Catalonia Trade & Investment's

office in Buenos Aires

.

Our team's expertise lies in doing business both in Catalonia and Argentina. Contact us and we will help you grow.

Echeverría 1515 Piso 13B, C1428DQS CABA, Argentina
Related

news and success stories

.
Our 40 international offices around the world connect the Catalan business community to over 100 markets, while locally attending firms interested in investing and doing business in Catalonia.