Catalonia Trade & Investment's

office in

Tel Aviv
Are you a company from Israel considering a new investment in Europe? Does your business need connections with Barcelona-Catalonia's industrial and economic ecosystem?
From Catalonia Trade & Investment's office in Tel Aviv, you get tailor-made information and full support for a smooth, fast and successful set-up of operations in Barcelona-Catalonia (Southern Europe) from start to finish. We also offer personalized assistance to Catalan companies wishing to open in Israel and find new global business opportunities.
Contact our office in Tel Aviv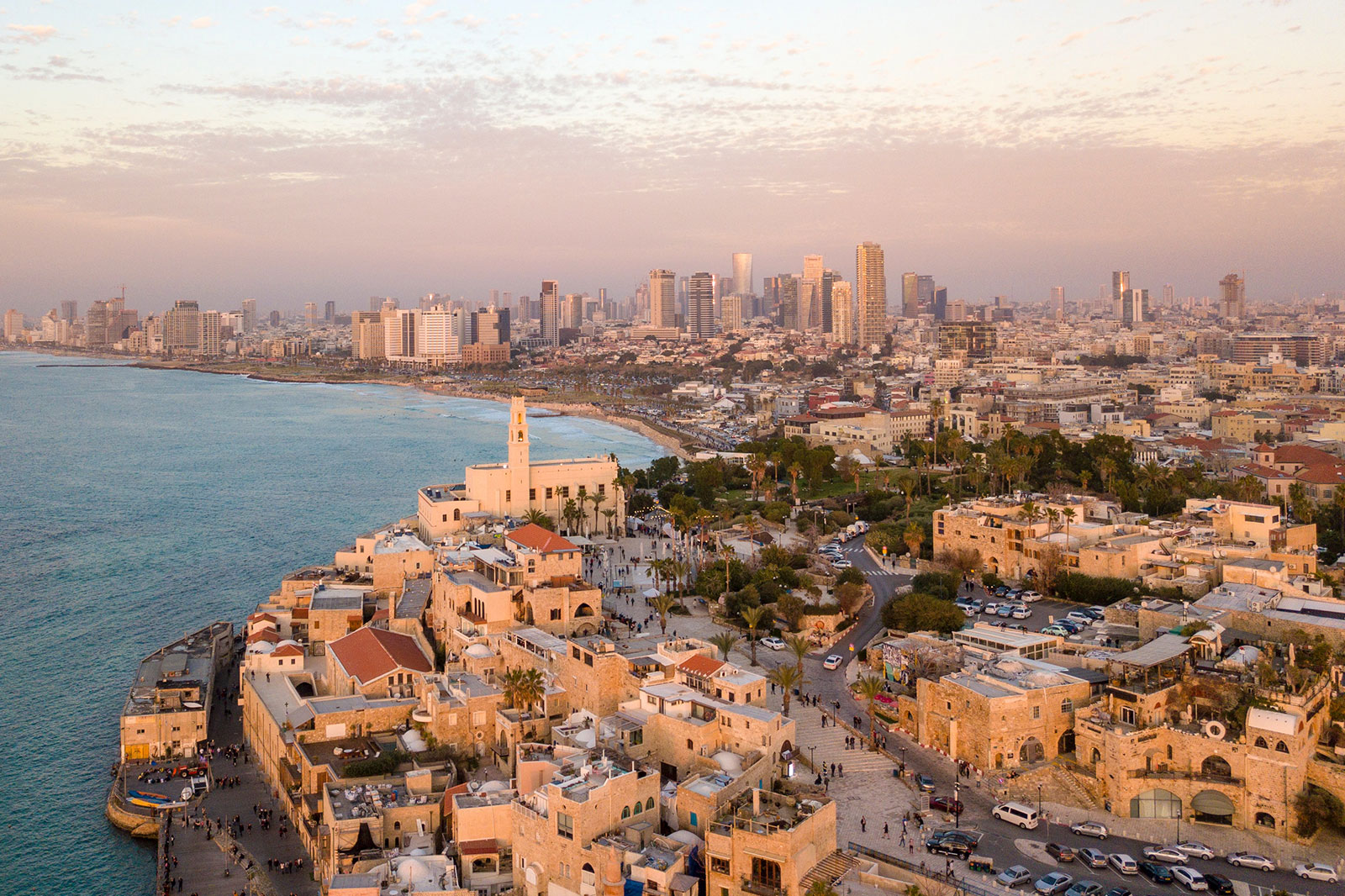 Meet

the director

.

Ms. Mar Pérez, the director of the Catalonia Trade & Investment's office in Tel Aviv, holds an M.Sc. in Analytical Chemistry and Materials Science from the University of Barcelona, a Diploma in GLP-GMP and Validation in the Pharma Industry and a Diploma in Business Management from UAB. She has extensive experience in R&D, innovation processes and technology transfer, as well as EU project management both in the private and public sectors.
Services

for

Israeli companies

.
Barcelona-Catalonia (Southern Europe) is an ideal region for companies from Israel to locate when they expand into Southern Europe because of the breadth of tech, sciences, engineering, and creative talent. Furthermore, the superb quality of life makes it easy to attract top professionals to live and work in Catalonia.
From Catalonia Trade & Investment's office in Tel Aviv, our FDI managers will assist you personally in all the steps needed for a successful landing in Barcelona-Catalonia (Southern Europe). With us, you will get:
Qualified support, insight, and advice to Israeli companies interested in investing in Southern Europe.
Full, practical, up-to-date information on the legal, tax, and labor context.
Information on costs for opening a business in Catalonia (Southern Europe) and average wages.
Connections to the Catalan industrial and economic and ecosystem.
In-depth information on financing and location possibilities.
Help with the proper steps to get started in Catalonia.
Ongoing support throughout all the phases of the investment project in Southern Europe.
Promotion of strategic business alliances between Israeli and Catalan companies.
Identification and location of Catalan technology partners for joint R&D and innovation projects.
Help source suppliers, manufacturing partners, technology providers, or any other local company to fulfill a specific need.
Catalan companies in Israel
A number of Catalan companies are already settled in Israel, among them Punto Fa (Mango), Seidor, Miguel Torres, TravelPerk, and Morillas Brand Design.
"According to the Financial Times, Catalonia is the best region for FDI in Southern Europe"
Israeli companies

in Catalonia

.
Some Israeli companies are already operating out of Catalonia (Southern Europe). A number of them has been assessed by Catalonia Trade & Investment.
Iberpotash operates potash mines in the Province of Barcelona, approximately 530 to 900 meters below ground. As the only producer of potash in Spain, ICL Iberia exports 80% of its production to various countries in the EU, Asia, and the Americas.

ECOncrete is a world-leading company in bio-enhancing concrete technology found in ports and waterfronts providing both superior strength and ecological benefits. ECOncrete AQUA SL was established in 2021 in Barcelona as the European R&D hub and warehouse.

Galam produces and supplies high-quality sweetening solutions, starches, pre-gels, nutritional and specialty ingredients. Galam Iberia produces and supplies a wide range of tailor-made liquid blends to the food and beverage industry in Spain, Portugal, and France.

PLASSON is a subsidiary of PLASSON Industries Ltd, a global leader in the development, manufacturing and marketing of high-quality plastic fittings for plastic pipes used in drinking water, gas, industrial fluids, sanitation and mining distribution systems in over 80 countries worldwide.

BERMAD EUROPE SL is the European production and logistical operations center located nearby Barcelona dedicated to optimizing and protecting irrigation systems, water, construction, mining and fire protection systems. It also provides engineering services as well as commercial, technical and administrative assistance.
Location

of the Catalonia Trade & Investment's office in

Tel Aviv

.

Our team's expertise lies in doing business both in Catalonia and Israel. Contact us and we will help you grow.

Derech Menachem Begin 11, Ramat Gan, 5268104, Israel
Related

news and success stories

.
Our 40 international offices around the world connect the Catalan business community to over 100 markets, while locally attending firms interested in investing and doing business in Catalonia.