Catalonia Trade & Investment's

office in

Copenhagen
Are you a company from Denmark, Finland, Norway, Sweden and the Baltic States (Estonia, Latvia and Lithuania) considering a new investment in Southern Europe? Does your business need connections with Barcelona-Catalonia's industrial and economic ecosystem?
From Catalonia Trade & Investment's office in Copenhagen, you get tailor-made information and full support for a smooth, fast and successful set-up of operations in Barcelona-Catalonia (Southern Europe) from start to finish. We also offer personalized assistance to Catalan companies wishing to open in northern Europe markets and find new global business opportunities.
Contact our office in Copenhagen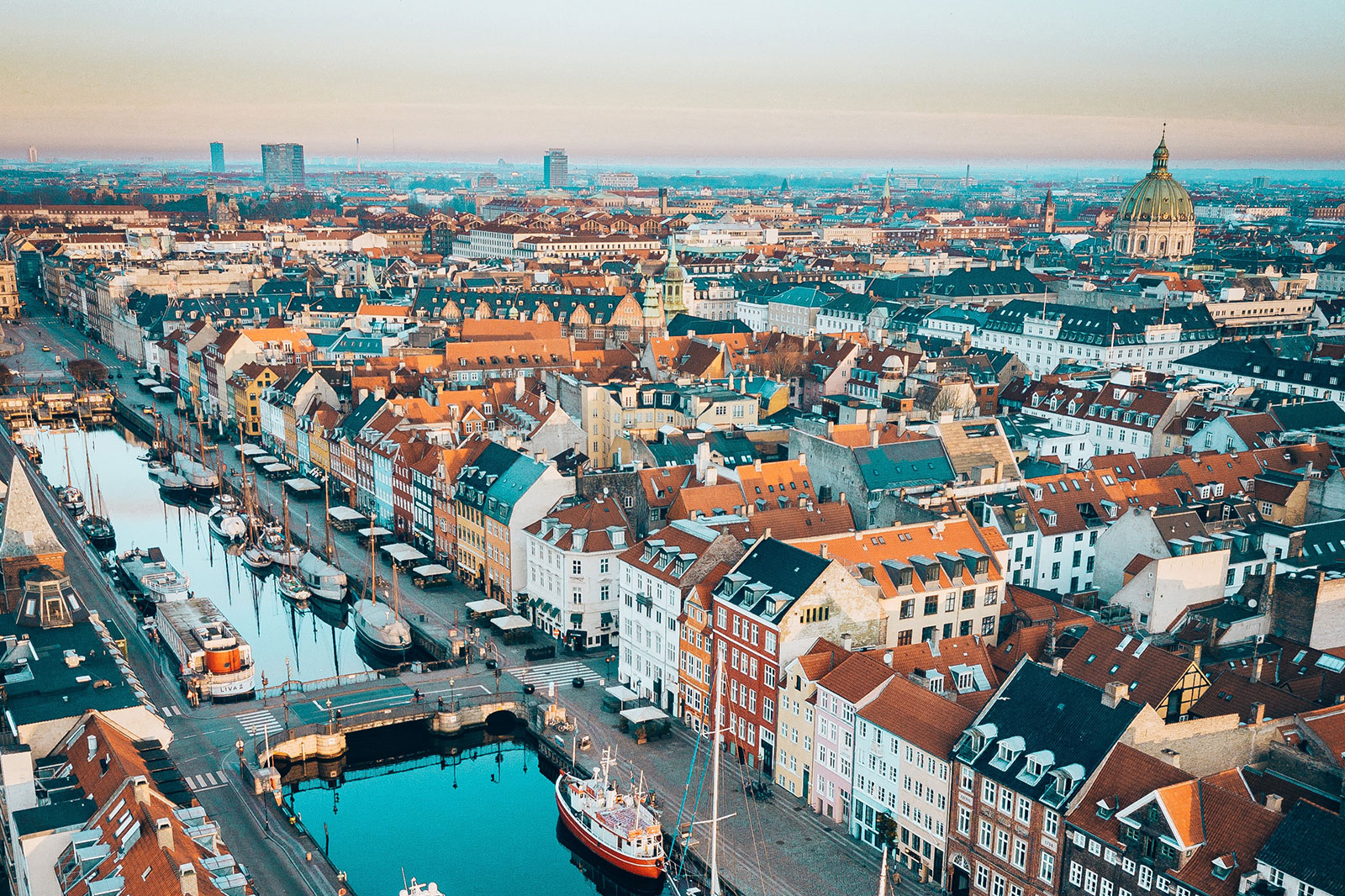 Meet

the director

.

Ms. Irmelin Eva Ipsen worked for 2 years as Head of Secretariat of the International Chamber of Commerce (ICC) in Denmark, promoting international trade and investment through policy advocacy, sharing corporate best practices and facilitating cross-border transactions. Prior to that, she worked as Trade Advisor for the Danish Chamber of Commerce for 6 years, identifying and promoting bilateral trade relations and opportunities between Europe and Southeast Asia. Irmelin holds an MBA from the École Supérieure de Commerce de Paris and a Bachelor's in International Management from the University of Manchester, including postgraduate studies in sustainable resource management and international development.
Services

for

Northern European companies

.
Barcelona-Catalonia (Southern Europe) is an ideal region for Danish companies to locate when they expand into Southern Europe because of the breadth of tech, sciences, engineering, and creative talent. Furthermore, the superb quality of life makes it easy to attract top professionals to live and work in Catalonia.
From Catalonia Trade & Investment's office in Copenhagen, our team will assist you personally in all the steps needed for a successful landing in Barcelona-Catalonia (Southern Europe). With us, you will get:
Qualified support, insight, and advice to Northen European companies interested in investing in Southern Europe.
Full, practical, up-to-date information on the legal, tax, and labor context.
Information on costs for opening a business in Catalonia (Southern Europe) and average wages.
Connections to the Catalan industrial and economic and ecosystem.
In-depth information on financing and location possibilities.
Help with the proper steps to get started in Catalonia.
Ongoing support throughout all the phases of the investment project in Southern Europe.
Promotion of strategic business alliances between Northern European and Catalan companies.
Identification and location of Catalan technology partners for joint R&D and innovation projects.
Help source suppliers, manufacturing partners, technology providers, or any other local company to fulfill a specific need.
Catalan Companies in the Nordic countries
A number of Catalan companies are already settled in the Nordics, among them Almirall, Desigual, Mango, Applus+, INOXPA, Esbelt, and Fluidra.
"According to the Financial Times, Catalonia is the best region for FDI in Southern Europe"
Danish companies

in Catalonia

.
Over 200 Danish companies are already operating out of Catalonia (Southern Europe). A good deal of them has been assessed by Catalonia Trade & Investment.
King is a video game developer and publisher founded in Stockholm, Sweden. It specializes in social games and is famous for its 2012 game, Candy Crush Saga. King has studios in 12 worldwide locations, including its large Barcelona Kingdom studio.

Universal Robots was established in the Danish city Odense in 2005 and manufactures flexible industrial collaborative robots. Located in 23 different locations worldwide, it's in Barcelona's 22@ district together with the Danish company MiR, in the Collaborative Robots Hub.

Danish A.P. Moller-Maersk is one of the world's largest shipping company and vessel operators, offering ocean and inland freight transportation and associated services. Present in over 130 countries, it recently opened its South Western Europe logistics center in Barcelona's Zal Port.

Selling ready-to-assemble furniture, kitchen appliances, home accessories, IKEA was founded in Sweden in 1943 and is today a multinational conglomerate with its headquarter in the Netherlands. Its over 400 stores are present in approximately 50 countries worldwide.

Lundbeck is a Danish international pharmaceutical company researching, developing, manufacturing, and marketing pharmaceuticals for brain diseases. Headquartered in Copenhagen, its offices are in over 50 countries, including Barcelona running their Spanish operations.

LEO Pharma is a Danish multinational pharmaceutical company located in approximately 100 countries worldwide, including Barcelona (Catalonia), through Laboratorios LEO Pharma, SA. It develops and markets dermatology, bone remodeling thrombosis, and coagulation products.

DSV is one of the world's largest global transport and logistics companies via road, air, sea, and train. Headquartered in Hedehusene, Denmark, it's present in over 80 countries, including several locations in and around Barcelona.

With 95 factories in 20 countries, including Catalonia, Danish Danfoss pioneers research, production and development of mechanical and electronic components and system solutions, plus solar and wind energy solutions and district heating and cooling.

With installations in the Barcelona area, Orkla operates in the branded consumer goods, aluminum solutions, and financial investment sectors, and is an important player in the Nordics, Eastern Europe, Asia, and the US.
Location

of the Catalonia Trade & Investment's

office in Copenhagen

.

Our team's inexpertise lies in doing business both in Catalonia and the Nordic countries. Contact us and we will help you grow.

Republikken, Vesterbrogade 26, 1620 København, Denmark
Related

news and success stories

.
Our 40 international offices around the world connect the Catalan business community to over 100 markets, while locally attending firms interested in investing and doing business in Catalonia.