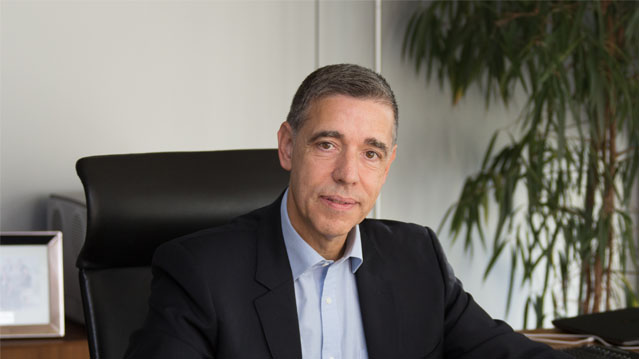 Jaume Vives

,

Roche Diagnostics

: "The school of work in health sciences in Catalonia is extraordinary"

26 May 2020
Business Investments · Life Sciences
The Swiss company Roche has set up its worldwide technology headquarters in Catalonia. The managing director, Jaume Vives, explains in this interview how the quality of professionals in the health sector in Catalonia means that the region has positioned itself as a place of excellence as regards biomedical research.
To deal with the Coronavirus pandemic, Roche Diagnostics has developed an antibody test to detect the SARS-CoV-2 virus. Jaume Vives explains that the group's subsidiary in Sant Cugat (Barcelona) has put all its energy into bringing these tests to hospitals to make progress in diagnosing the disease.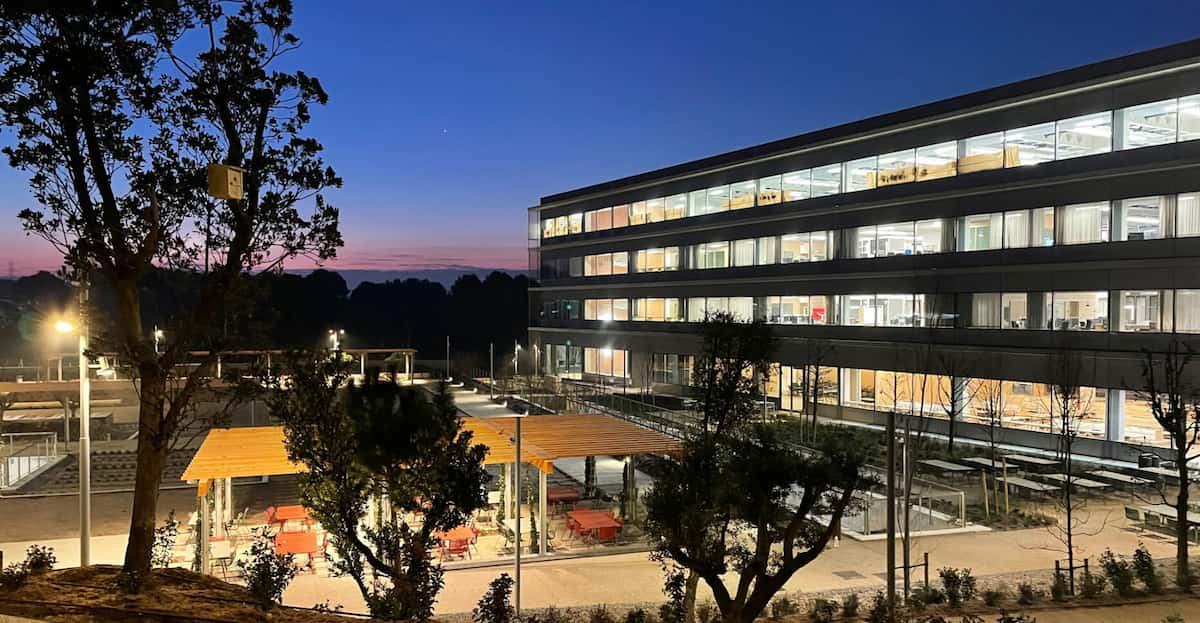 Why was Catalonia chosen to locate Roche's global technology site?
The placing of Roche's global technology site in Catalonia is the culmination of a success story of the group's branch here.
Years ago, here in Catalonia, we began to develop digital solutions in addition to technological solutions. And all this work began to take shape until what we were doing here also caught the group's attention.
When the group understood that it had to dedicate resources to developing digital and computer solutions, it looked into its options in various parts of the world.
We took a step forward to explain that we had experienced, trained people and a situation in Catalonia that gave us a lot of benefits: a university environment, a high-quality teaching environment in computer and engineering, experience, and a prepared market.
Based on this, we competed with other places worldwide, and finally, the company opted for Catalonia.
What activities do you do there, and what markets do you work for?
The digital diagnostics part involves making computer products to manage clinical laboratory data. Today, the scope of our site is quite significant, with many people dedicated to developing solutions for the global market.
We collaborate with centers in Catalonia, such as the Institute for Research in Biomedicine, Vall d'Hebron Hospital, Bellvitge Hospital, Hospital Clínic, IrsiCaixa Foundation, etc.
We perform pilot tests of products, ideas, and services to see how they can be applied to the care routine. In Catalonia, we play a global role in terms of digital functions.
You have also installed the digital center for Diabetes Care in Catalonia. What activity is carried out there?
Roche also decided to set up its global site for digital solutions for diabetes patients in Catalonia. The diabetes part is more patient-oriented: it develops products for managing and empowering the diabetic patient; in other words, with products such as mobile applications that allow for more individualized management of their illness.
What do you think are Catalonia's strengths in the health sector?
The most vital point for me is the professionals found here. Here, there is an extraordinary school of work in health sciences, not only in medicine but in biology and chemistry.
The professional quality is very, very high, and it also combines with a vocational attitude towards work which is admirable. Most professionals spend time researching outside of their care time.
An environment has been created where everybody supports each other, leading to progress in creating a place of excellence in biomedical research topics.
I think every region needs to be good at something to compete globally, and we have a good foundation in health sciences and should dedicate a lot of effort to it to improve.
Do you find talent in Catalonia in digital profiles?
Yes, because there are good universities in Catalonia. But today's demand is very intense in the telecommunications and computer engineering world.
We employ 500 people with this profile, but next door, in Sant Cugat, we have the company HP, which is also looking for them, as well as many other companies that have established European and global IT headquarters in Catalonia.
Therefore, these professionals have an excellent reputation and are highly sought after. In addition, we have agreements with Catalan universities so that students can intern at Roche.
We should also start instilling these careers in children at the primary and secondary school level to promote technological professions.
What growth forecasts do you have?
Regarding staff, today there are 1050 of us, and we want to reach 1300-1400 over the next 5 or 7 years. In addition, we are building a new Roche campus in Sant Cugat to integrate the group's two divisions, which will be operational in about 18 months.
We think maybe we can go faster as we grow now that we've realized that telecommuting works. We're seriously considering it, given that it can solve the limitations of physical space.
How do you think the technology sector for medical diagnosis will evolve?
It is a growth market. Roche has digital sites in California and Catalonia, and we will grow because there is a need to evolve into data management.
Our diagnostic technologies generate data from a biological sample (blood, tissues, etc.). It is increasingly essential for clinical laboratories to combine this data to extract treatment patterns, and far more powerful information systems will be developed in the future.
During the Covid-19 crisis, what has been Roche's activity in developing diagnostic equipment to fight the pandemic?
In early May, Roche launched a new antibody test to determine if a patient has been exposed to the SARS-CoV-2 virus. The company is 100% committed to developing these tests as fast as possible and with the best possible quality to help manage the pandemic.
We have set discounted prices worldwide so that all countries can access them. As a result, the company has decided it is not a business issue. It is a service issue.
We have been working days, nights, and weekends in Catalonia to get these tests everywhere. In addition, our engineers have constantly traveled to hospitals to fine-tune equipment and train technical profiles.
We have been almost exclusively dedicated to Covid-19, and I think we have added a lot of value to the management of the disease diagnosis.
What impact has it had on the site's business line in Catalonia?
The usual hospital routines unrelated to Covid-19 have fallen off tremendously. For example, on the most challenging days of April, we had up to 70% less routine activity.
It is now recovering: as the pressure of Covid-19 is dropping a little, treatment for patients on standby is restarting, such as heart patients, oncology patients, chronic patients, and so on.
We will keep on ensuring our organization is ready to help manage the disease because although we may have passed the peaks, it will probably continue with a high level of incidence for quite some time longer. So our responsibility is to be prepared and active.
Do you think that as a result of Covid-19, we will experience a boom in telemedicine?
I think so. We will experience a boom from now on. We are beginning to see that PCR tests, which until now have been done only in hospitals, in emergency care points, will now start to be done at a primary medicine level.
What will be most important is the digital management of positive patients and the digital control of the epidemic. So far, we have not experienced this aspect because we have handled the hospital emergency reactively. We will move on to a "chronification" of the issue where all these tools will be essential.
Access to talent

Access to all sources of available talent for international companies in Barcelona-Catalonia.

See more

Business Location Service

Get all the information about Barcelona-Catalonia industrial buildings, land, business centers, or office spaces.

See more

Connecting to local partners

We connect international companies to key partners to help them set up, succeed and grow in Catalonia.

See more
More news

and

success stories

.