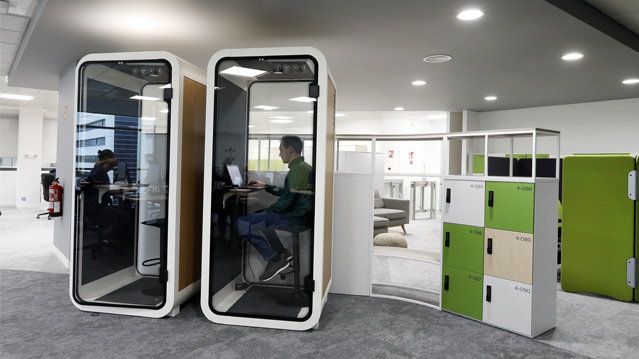 Schneider Electric chooses Barcelona for its new international Digital Hub
25 Apr 2022
Barcelona will host the new international Digital Hub of French company Schneider Electric, which works on the digital transformation of energy management and automation. This will mean the hiring of more than 200 people in 2022.
The new center of technical expertise will have professionals in the fields of cybersecurity, advanced analytics, artificial intelligence, cloudification, and platform integration, among others.
From Barcelona, ​​the Digital Hub will support the entire company and will lead important digital transformation projects with a global focus, such as the promotion of eCommerce, the cloudification of the company, the development of ERP systems and the management, analysis and integration of data and AI, as well as solutions for customers and partners based on these projects.
"The Schneider Electric Digital Hub in Barcelona is called to become a benchmark for the entire ecosystem. It will allow us to advance even faster in our own digitization, but also help the digital transformation of our partners and clients", said Josu Ugarte, president of Schneider Electric Iberia.
"Barcelona had already naturally become one of the centers of our digital teams. It is a city that attracts talent and many people from our digital teams were already naturally setting up residence here and recruiting local and international talent", said José Luis Cabezas, vice president of Human Resources of Schneider Electric Iberia.
According to the company's statement, Schneider Electric's commitment to Barcelona is based on the important added value of its offer as a leading city in innovation: with an ecosystem of benchmark IT start-ups and companies; a great capacity to attract digital talent; and the outstanding presence that Schneider Electric already has in Spain, where it has more than 4,000 employees.
For this new Hub, the company plans to hire around 200 people throughout 2022, betting on international innovative talent, with different professional profiles, including experts in IT Infrastructure, applications, Data Analytics, CRM, Cybersecurity and Networks, among other areas. These will join the more than 3,100 professionals that make up Schneider Digital, distributed in 64 countries around the world.
The location of this digital center will be the headquarters of Schneider Electric in Barcelona, ​​in the 22@ area, which will make it possible to take advantage of synergies with the business areas, develop best practices and incubate collaborative projects.
Source: Schneider Electric
Related

news

and success stories

.