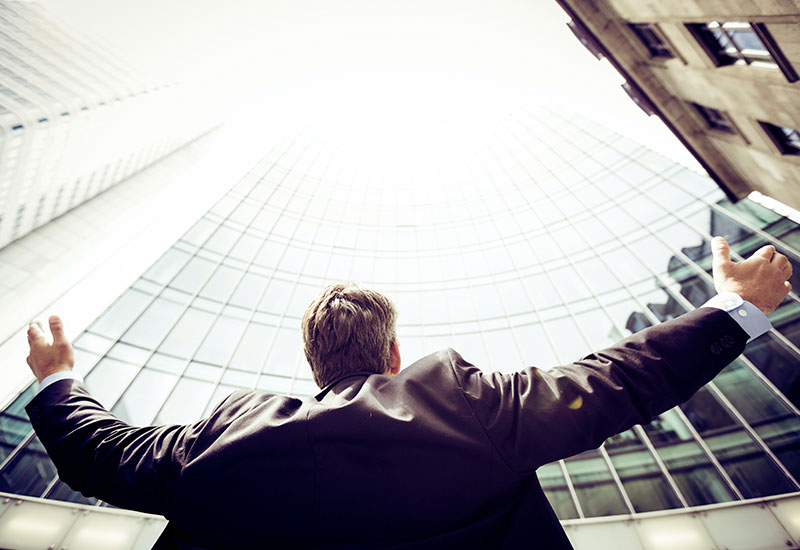 Javier Ferreira, Scopely: "We wanted to create a European hub for our global expansion efforts and Barcelona was the perfect fit"
22 Apr 2019
Scopely is an interactive entertainment company and mobile games publisher headquartered in Los Angeles (USA) and with operations in Barcelona, where they recently announced they would double the current workforce. With studios in eight countries across four continents, Scopely has received the support of Catalonia Trade & Investment for their Barcelona expansion.
With a diverse portfolio of original franchises including the award-winning Star Trek™ Fleet Command, Looney Tunes™ World of Mayhem, WWE Champions, The Walking Dead: Road to Survival™, YAHTZEE® With Buddies and Wheel of Fortune®: Free Play, Scopely games provide immersive experiences for millions of casual and core gamers around the globe.
Javier Ferreira, Co-CEO, talks about the growing gaming market in Catalonia, the attraction of local and international talent, and why Scopely was awarded World's Most Innovative company in 2018.
Tell us about Scopely's activity in Barcelona and your plans for growth here.
Scopely has been headquartered in Los Angeles, California since its founding in 2011. As the business continued to grow, we knew we wanted to create a European hub that supported our global expansion efforts -- and Barcelona was the perfect fit.
Since opening the office in 2017, we have supported Barcelona-based events such as Mobile World Congress 4YFN and Barcelona Games World, and have amassed an impressive roster of talent with highly specialized expertise.
Our Barcelona team plays a critical role in the Scopely journey. In January [2019], we announced plans to further increase our presence in the market, hiring new roles across many specialties.
We're thrilled at the caliber of top talent that have joined our team -- from across the world -- including from leading technology brands and universities such as Universitat Politècnica de Catalunya (UPC).
Why did you decide to open your first international office in Barcelona?
The talent coming out of both university and tech in and around Barcelona is top-quality, and we were excited to kick off our expansion in such a growing market.
What are the advantages of operating from Barcelona?
Barcelona is a hub for great talent, whether local or from across Europe, and the location and growing industry is able to attract key expertise for mobile gaming.
Scopely plans to further expand our local team across multiple areas including technical, artistic, data analysis and customer support. Barcelona is a prime spot for these types of experts.
What are the strengths of the ICT sector in Catalonia and Barcelona?
With over 15,000 companies and Barcelona credited as the '4th best technology city in the world', the location is rapidly growing and we are excited to be part of the expansion.
How many players does Scopely have globally and what are the most successful games in your portfolio?
We launched two new mobile games Looney Tunes™️ World of Mayhem and Star Trek™️ Fleet Command at the end of 2018, joining an already diverse portfolio of original and beloved franchises including the award-winning WWE Champions, Walking Dead: Road To Survival™, YAHTZEE® With Buddies and Wheel of Fortune®: Free Play. I'm thrilled to say that all of our franchises are growing and thriving.
Scopely raised a $160M round in 2018. What are the future plans of growth for the company?
We closed our Series C round with a total of $160M raised last year - aimed at further expanding our business. We continue to identify new opportunities to partner with game studios and IP partners on potential new products while also investing in our current, growing business of global franchise titles.
Scopely was named on Fast Company's "World's Most Innovative 2018". What is your innovation model?
We're thrilled to have been recognized by the publication both in 2017 and 2018, and in different categories. In 2017, we were included in the 'Hollywood' category and in 2018, we were included in the 'Gaming' category for transforming intellectual property into games.
Both honors highlighted our approach to cross-platform marketing and speaking to potential players in unique ways. I think the key to innovating is not just the overall product and visuals, but your day-to-day efforts, how quickly you can pivot, iterate and learn from your players, etc.
What does the future of videogames have in store for us?
The world of video games and mobile gaming specifically continues to evolve -- and competition is at an all-time high. Consumers have more choices, across more categories, and they are able to experience games in the way that fits their interest with more personalized experiences. This trend will continue to evolve and expand.
More news

and

success stories

.