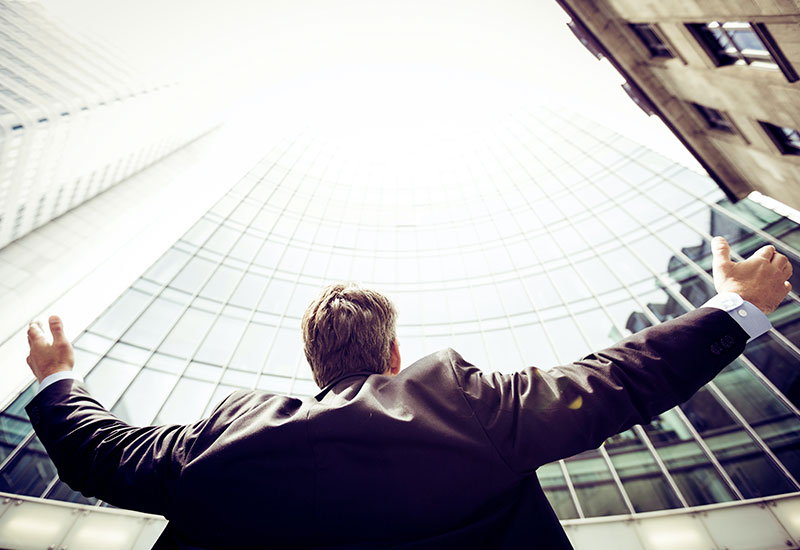 Exponential Day #2: Worldwide mobility and its consequences in Catalonia
22 Jul 2020
A global pandemic has changed mobility in a radical way. Technology forecaster and Adjunct Professor at Standford University, Paul Saffo analyzed at Exponential Day #2, organized by Catalonia Trade & Investment, how the new situation will affect the way we conduct business worldwide.
Watch the video where Paul Saffo shares his views on remote working, immersive realities, and the opportunities for Barcelona and Catalonia in data collection to anticipate future global events. Additionally, you can check the brief Q&A with him below.
How will the pandemic change business and mobility worldwide?
The biggest impact of the pandemic is the realization by late adopters that you can actually conduct business the way you and I are talking right now. That videoconferencing is been around forever, but now everybody gets it and it's become the norm.
And even after the pandemic, I think we are going to do more and more remote business this way. Ironically, it's also going to lead to more travel. The more you talk electronically, inevitably it leads to a face to face meeting.
In the meantime, I think we will develop deeper relationships electronically and I think that is great news for places like Catalonia.
How can Catalonia and Barcelona stand out in a world where business happens any time, in any space?
The lesson from here in Silicon Valley is what makes you stand out is your deep history. Silicon Valley is fuelled by myth. The myth of coming to California and making your fortune. The myth of the Forty Niners and the Gold Rush.
Catalonia needs to look back at its deep mythology, because it has some very deep history. And really fine-tune the myth. Myth is what fuels business, is what fuels communities, it what gets share of mind. It's what makes one place different from another on the planet.
What are the new trends and technologies that Catalonia and Barcelona should be focusing in right now?
There are lots of technologies, but the question is: what are the consequences of them on Catalonia? The obvious ones are biotech and life sciences. Information technology is getting a lot of attention, but in terms of growing off more rapidly from a smaller base, exponential if you will, biotech is having a much bigger impact.
Especially after the pandemic, I think everybody is going to realise that having a good biotech sector is better than having companies making the next version of social media.
In a new data-driven economy, what strategies would you recommend for Catalonia and Barcelona?
Without a doubt, we are in the middle of a data information revolution. It's been going on for a long time and it's accelerating. We have to figure out if society is going to function effectively. How to balance the need for information and the very important citizens' desire for privacy.
Getting that balance right is crucial. And I think that a place like Catalonia, with its history of independence and initiative, could be a really good lab to figure out how one balances those two, between privacy and safety.
You talk about the need to create a new moral economy. How can Catalonia and Barcelona contribute to that?
I think this idea of the new moral economy, which goes in its modern form back to E. P. Thompson, who wrote about the English Industrial Revolution, really is the most important concept in economic thinking.
It is an economy that recognises the give and take, the rights and responsibilities, between workers, companies and communities. The right place to build it is at the level of cities and regions. It's hard to do at a national level because there are so many different kinds of economies.
It has to grow out of the community, and again, because Catalonia has such a strong self-identity, it's a perfect place to start experimenting with different ways to do this. And in that sense, Catalonia really could become the laboratory and eventually the model for others to follow.
Related

news

and success stories

.