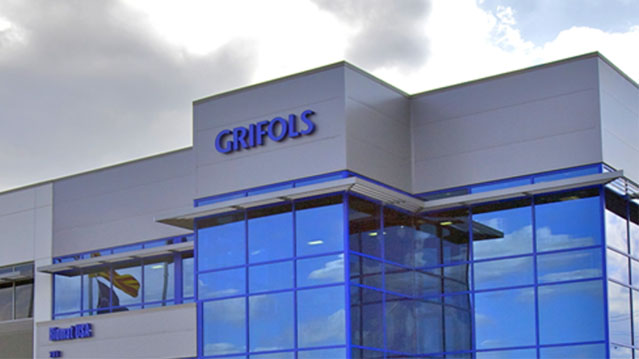 Catalan company Grifols announces collaboration with US Government to produce the first treatment specifically targeting COVID-19
26 Mar 2020
Catalan multinational Grifols has entered into a formal collaboration with the US Government to carry out several clinical studies in order to produce a potential treatment against COVID-19.
According to the company's release, Grifols is working together with the United States Biomedical Advanced Research Development Authority (BARDA), the Food and Drug Administration (FDA) and other Federal public health agencies.
The healthcare company will collect plasma from convalescent COVID-19 patients, process this specific plasma into a hyperimmune globulin, and support the necessary preclinical and clinical studies to determine if anti-SARS-CoV-2 hyperimmune globulin therapy can successfully be used to treat COVID-19 disease.
Grifols will process plasma into hyperimmune globulin in its purpose-built facility in Clayton, North Carolina, for the isolated processing of immune globulins to treat emerging infectious diseases.
According to the company's release, "this innovative public-private partnership presents opportunities to expedite development and, if successful, availability of a front-line therapeutic in the face of the spreading COVID-19 pandemic".
The FDA is specifically working to reduce unnecessary regulatory hurdles and ensure a rapid turnaround without compromise to product safety or integrity.
Clinical trials in Spain
At the same time, in Spain Grifols is working on a clinical trial with inactivated plasma from recovered patients through a collaboration with select donation centers and public hospitals.
In addition, the company is collaborating with certain hospitals in the design of diverse clinical studies on the use of certain plasma-derived products with the goal of proving their efficacy in the treatment of COVID-19.
Barcelona-based company has 15 industrial facilities in seven countries. In the US, the company is present in Clayton (North Carolina), Los Angeles (California), Austin and San Marcos (Texas) and Memphis (Tennessee).
Source: Grifols
Related

news

and success stories

.