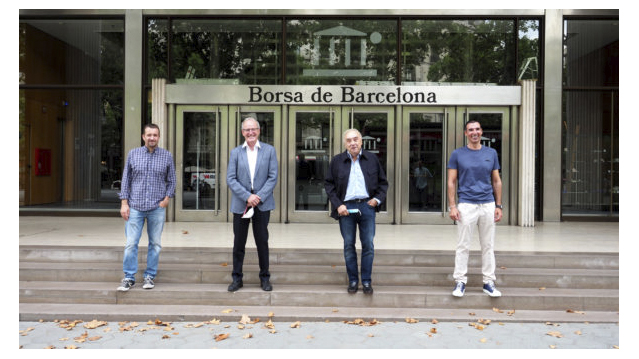 Barcelona to create a Fintech Hub at the Barcelona Stock Exchange
15 Sep 2020
Barcelona Tech City and Bolsas y Mercados Españoles (BME) have reached an agreement to create a new technological and financial center in Barcelona specialized in the Fintech sector.
The new Fintech Hub will be located at the building of the Barcelona Stock Exchange in the city center at Passeig de Gracia Street. It will occupy about 1,000 sqm initially and will become Pier 05 of the Urban Tech Campus, a project which aims to create various spaces focused on big potential technologies for Barcelona (such as Pier 01 and Pier 03).
The Fintech Hub will host companies, entrepreneurs, and investors linked to the financial and technological sectors. It will become a workspace for startups, investors, venture capital, and traditional banking or insurance entities. The goal is to create an optimal environment that stimulates and creates synergies throughout the entire value chain of the sector.
The Hub also aims to facilitate startup's access to different sources of capital markets and, in consequence, consolidate its growth. BME will make its knowledge and experience available to companies to make them grow through its various market infrastructures, such as the Spanish stock markets, Mercado Alternativo Bursátil (MAB), or the pre-market environment initiative.
According to Miguel Vicente, Chairman of Barcelona Tech City, "the agreement with BME offers us the opportunity to explore new financing alternatives for our startups". In the words of Javier Hernani, Chairman of BME, "BME supports Barcelona's positioning as a leading ecosystem for innovation and entrepreneurship worldwide".
Due to the current health situation, the incorporation of the new space to the Urban Tech Campus is scheduled for 2021.
About Barcelona Tech City and BME
Barcelona Tech City is a private non-profit association that represents more than 1,000 companies in the digital and technological sectors based in Barcelona. This association ​​collaborates with the different agents that make up the entrepreneurial ecosystem of Barcelona: entrepreneurs, startups, SMEs, corporations, universities, business schools, public and private organizations, consulting firms, and investors.
BME (Bolsas y Mercados Españoles) is the operator of all the Stock Markets and financial systems of Spain. It has been listed on the Stock Exchange since 2006 and is part of the SIX Group. BME offers a wide range of products, services, and trading systems based on stable and advanced technology of its own development.
Source: Barcelona Tech City
Related

news

and success stories

.