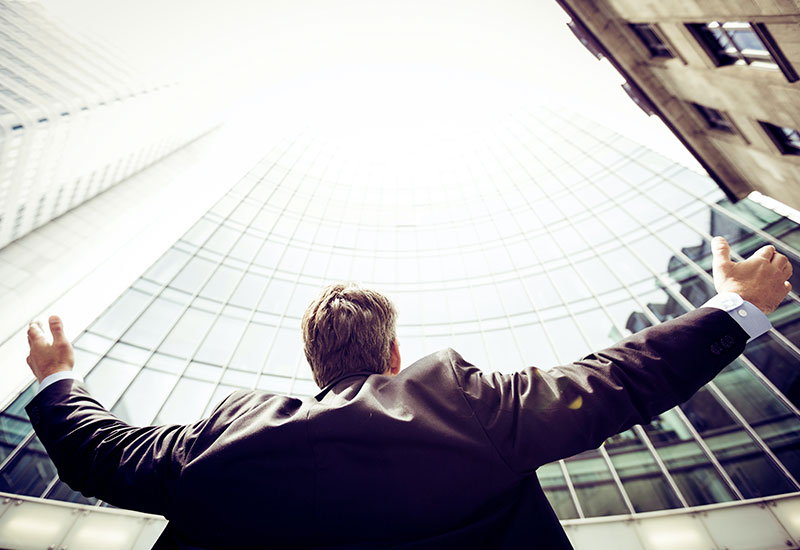 Barceloc: 5 reasons why Barcelona is the gateway to Europe and North Africa for Asian companies
10 Apr 2019
Foreign investment into the Catalan logistics sector has grown in recent years, favoured by its geostrategic position in southern Europe and by the rapid access from here to European, Mediterranean and North African markets.
To promote Barcelona as southern Europe's logistics entrance platform, Barceloc was founded in 2012, a joint initiative between Catalonia Trade & Investment, the Port of Barcelona and the Barcelona City Council, with an exclusive focus on attracting logistics investment from Asia.
Barceloc offers a portfolio of support services for Asian investors seeking to establish a distribution centre in Catalonia. According to Roger Costa, Director of Investment Promotion and Services from Catalonia Trade & Investment, the initiative came about in response to "the growing interest that we were seeing from Asian countries to establish distribution centres in Europe." "The position of Catalonia and the comprehensive services we offer give us competitive advantages over other locations in northern Europe," says Costa.
Barceloc provides a tailor-made and confidential service that adapts to the needs of each company. According to the entities behind it, the Asian investor can rely on Catalonia for 5 reasons:
Distribution capacity to a market of more than 400 million people: Catalonia is the only Mediterranean location that concentrates in a 5-kilometre radius, a port with excellent maritime connectivity, an international airport and an area of logistics activities of over 200 hectares with global and specialized operators. Out of this unique logistics hub, companies can reach more than 400 million people in the Iberian Peninsula, the Mediterranean, southern Europe and North Africa; by boat, truck or train.
Concentration of industry near the port: Catalonia's industrial activity, which represents 21% of Catalan GDP, is highly diversified. "Catalonia concentrates leading sectors such as automotive, electronics, chemistry or textiles industries near transport infrastructures," says Jordi Torrents, Head of Strategy at the Port of Barcelona. "For the Asian investor, this is the ideal location to find a good industrial partner," he says.
Existence of a highly specialized logistics operator network: The Port of Barcelona not only carries out loading and unloading of goods, but also offers an integral service for product handling. "Logistics specialization is an added value for the Asian company that needs extra packaging services, product certification or handling, as in the automotive or textile sectors" says Verònica Tan, City Promotion Expert from the Barcelona City Council.
Saving in transit times and costs: Maritime connectivity offers good shipping times between Barcelona and the Asian market: 23 days from Shenzhen or 27 from Shanghai. In addition, Jordi Torrent emphasizes, the Asian company "values the fast and efficient rail connectivity for containers and automobiles with the entire Iberian Peninsula and with the south of Europe". Roger Costa adds that saving on costs is also a decisive factor: "Asian companies can save between 10-15% in distribution costs compared to serving these markets from northern Europe."
Tailor-made company services: The Barceloc platform runs its logistics promotion along sectoral lines, since the logistics needs of chemical sector companies have nothing to do with automotive logistics needs, for example. Barceloc also offers "broad institutional support and contact at a government level, a fact that for Asian companies is very important and highly valued when it comes to materializing new projects," says Costa.
Impact on the Catalan economy
The three entities behind promoting the Barceloc project agree that the economic impact is materialising in an increase in maritime traffic between Catalonia and Asia, a growth in logistics investments in Catalonia, and, ultimately, an increase of the number of Asian companies established in Catalonia.
And the figures already agree. On one hand, container transport between the Port of Barcelona and Asian markets has grown 77% over the last 5 years, making Asia the main commercial destination with 55.4% of all movements in 2018. Furthermore, Barcelona is Spain's leading port in terms of commercial exchanges with Asia, with a market share of 41%.
Investment received by the logistics sector in Catalonia has also grown, coming to 85 projects performed over the last 5 years. These projects, creating 9,231 jobs, are highly significant in terms of total logistics investment in Spain. Specifically, they represent 35% of the FDI projects received in Spain, 36% of the capital investment received and 35% of the jobs created in the logistics investment sector in Spain.
Success stories handled by Barceloc
"The companies we advise are mainly from the sectors of the automotive industry, electronics – especially in terms of mobile devices – and e-commerce," says Veronica Tan from the Barcelona City Council. "E-commerce is currently experiencing very important growth," she adds.
Air China, Kerry Logistics, Cosco and Hutchison Ports are examples of companies that have used Barceloc's services. Guillermo Belcastro, General Manager of the Hutchison Ports BEST terminal, points out that "our terminal BEST in Barcelona is one of the most modern and efficient container terminals in the world and is Hutchison's strategic investment in the Western Mediterranean region".
Kerry Logistics, Asia's leading logistics services provider, has also opted for Catalonia. Marc Porta, Kerry Logistics' General Manager for Iberia, stresses that "Barcelona is an important strategic hub for us. From here we can offer logistics connections with all major inland locations in Spain, Central Europe, Portugal and Maghreb".
Future Challenges
The ambition of Barceloc is to keep focusing on Asia and spread its coverage into Europe and the United States. As well as adapting itself to the logistics of the future by incorporating new technologies that will transform it completely and that will have e-commerce as one of its pillars. "In the long term, Barceloc wants to expand its coverage worldwide, to continue positioning the logistics benefits of Catalonia in new markets," says Roger Costa.
For more information about Barceloc, please contact us at info@barceloc.com
Related

news

and success stories

.