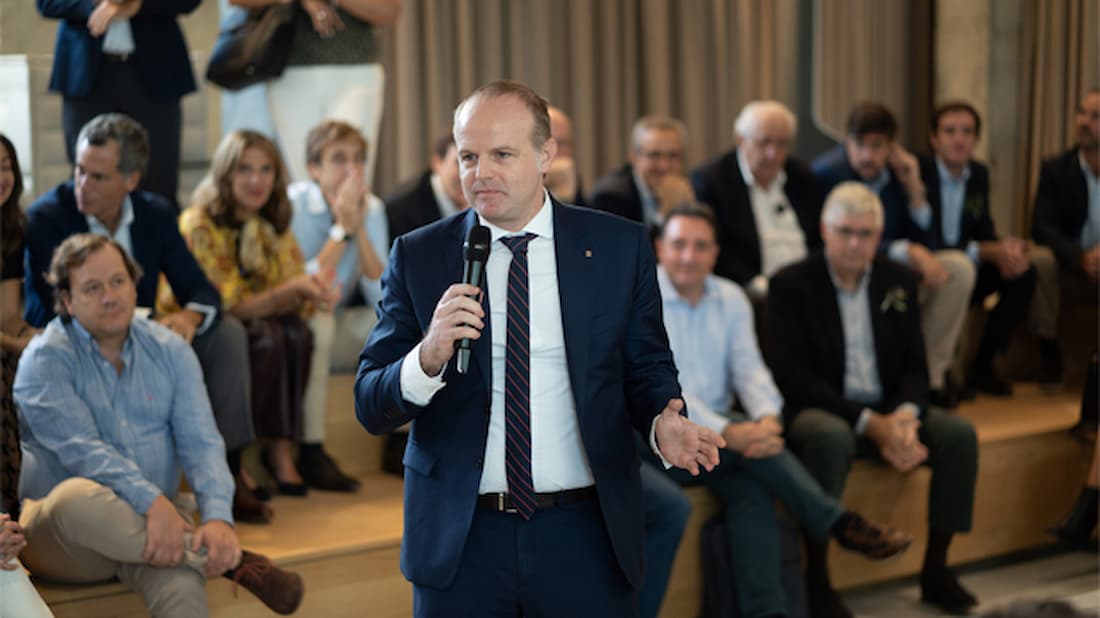 The pharmaceutical company Galenicum invests 10MEUR in opening a new R&D center and offices in Barcelona
28 Oct 2022
The Secretary for Business and Competitiveness, Albert Castellanos, attended the opening of the new premises this Thursday, which cover an area of 4,000m2 and accommodate over 150 highly skilled workers.
The Catalan company, founded in 2003 in Barcelona, has more than 600 employees and a commercial presence in over 50 countries.
Galenicum's growth plan foresees going from a turnover of 140 million euros in 2021 to over 300 million euros over the next three years.
The Catalan pharmaceutical company Galenicum has invested 10 million euros in opening a new R&D center and offices in Esplugues de Llobregat (Barcelona) that will cover the group's activity internationally.
The new 4,000m2 premises were inaugurated on Thursday, accommodating over 150 highly skilled workers.
This new center, located in an old industrial warehouse, is part of the expansion strategy of the Catalan company which was founded in 2003 and that currently has more than 600 workers.
This growth plan aims to go from a 140-million-euro turnover in 2021 to over 300 million euros in the next three years.
During the inauguration, the Secretary for Business and Competitiveness from the Ministry of Business and Labour, Albert Castellanos, stated that "Catalonia has more than 1,300 companies in the life sciences sector that export 50% of Spain's total production", reinforcing "Catalonia's leadership position in the pharmaceutical sector".
Furthermore, one of Galenicum's founding partners, Erich Büchen, stressed that "this new headquarters will help us to continue consolidating our growth objectives, focusing on more research and development".
Büchen added that "as a company, we are extremely satisfied to be able to combine the growth of the business with the social commitment to help improve people's health and life, generate employment and also contribute to the sustainable progress of the pharmaceutical industry".
This Catalan company, with a commercial presence in 50 countries around the world, is dedicated to the production of active pharmaceutical ingredients and finished pharmaceutical forms with medicines such as Paracetamol and Ibuprofen, as well as other more complex products such as injectables, antidiabetics, anticoagulants and dermatologics.
A key sector in Catalonia
According to the 2021 BioRegion of Catalonia Report, promoted by Biocat, CataloniaBio & HealthTech and ACCIÓ – Catalonia Trade & Investment, the life science sector accounts for 8.7% of Catalonia's GDP.
This field is made up of more than 1,300 companies that export over 50% of Spain's life sciences and health products.
In total, more than 244,000 people work in life sciences in Catalonia – 8% of the employed population – which has attracted over 700 million euros in foreign investment over the last five years.
Related

news

and success stories

.