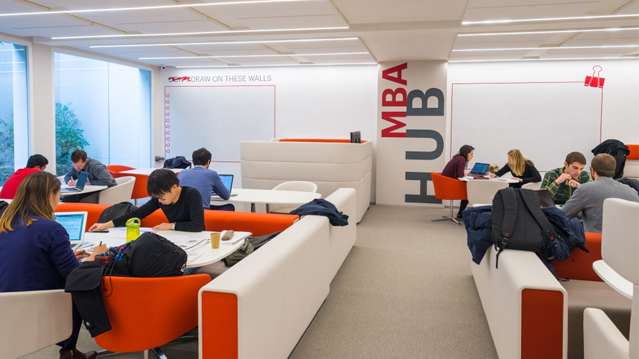 The Financial Times ranks Barcelona IESE's MBA in world's top 10, 3rd in Europe
14 Feb 2022
The FT Global MBA Ranking 2022 ranks IESE's full-time MBA among the top 10 programs globally (no.10) and third in Europe. The ranking confirms this business school located in Barcelona as one of the best in the world.
"Our consistent position within the top 10 schools globally points to the strength and depth of the IESE MBA," says Marc Badia, Associate Dean for MBA & Master in Management programs.
Badia added: "It's a program that is constantly innovating, with a curriculum covering cutting-edge business topics such as AI and emerging technologies, an exceptional entrepreneurship ecosystem to develop budding entrepreneurs, and the option for students to deep dive further into specific areas like Data Analytics & Digital Business, Entrepreneurship & Innovation or Sustainability."
The 2022 Financial Times ranking particularly highlights the international nature of IESE's MBA, with the program ranking no.2 for International Course Experience.
As well as studying business in an international context, IESE MBAs have the opportunity to study immersive modules in key business hubs like Dubai, Nairobi, New York, Sao Paulo and Shanghai, and gain first-hand business experience across different continents.
According to the British publication, survey respondents' average score for how satisfied they were with IESE was 9.57 on a 10-point scale.
This latest result continues IESE's strong performance in the major international rankings over several years, including 1st in the world according to The Economist 2021 MBA ranking, and 2nd in Europe for the Bloomberg Businessweek 2021 MBA ranking.
Source: IESE and Financial Times
Related

news

and success stories

.