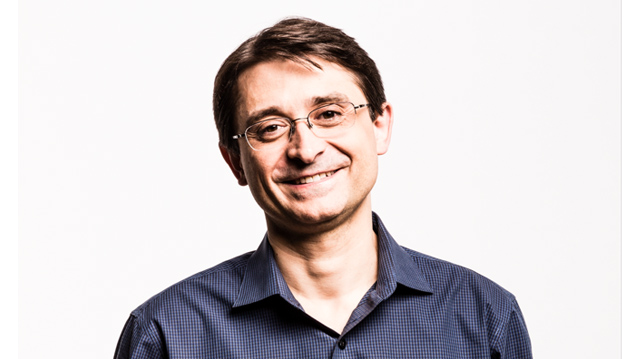 Jordi Ribas, Corporate Vice President of Microsoft: "Barcelona is a great hub of innovation and talent attraction"
20 Dec 2021
Microsoft announced this September that Barcelona had been chosen as the location for its new R&D hub specialized in the application of Artificial Intelligence (AI) technologies.
This facility will be one of eight research centers worldwide that are part of Microsoft's WebXT (Web Experiences Team) division.
In this interview, Jordi Ribas, a Corporate Vice President of Microsoft in the US, shares Barcelona's strengths as a European tech hub and the company's vision for the future of AI.
What investments are Microsoft making in its Barcelona AI center? How many jobs do you think will be created?
We've started with 30 highly qualified engineering profiles but hope to reach over 100 in the coming years. There has been a lot of interest and we have already filled almost half of the positions with a good mix of talent from Spain and the rest of Europe.
How important will the Barcelona center be in Microsoft's global strategy?
The Barcelona center is joining a worldwide network of eight R&D centers with a promising outlook.
At Microsoft, we want to build a vector of innovation in AI around this hub, with collaboration with universities, research centers, and tech companies.
Furthermore, thanks to this initiative, we will strengthen our efforts to promote digital talent locally as well as Machine Learning development.
Why did Microsoft choose to locate this center in Barcelona?
Barcelona is an appealing city to live and work in and a great hub in terms of innovation and talent attraction. Some 100,000 technology professionals work here and there are also 800 research groups and 25,000 researchers.
It is also one of the leading hubs in regards to attracting entrepreneurs, with more than 1,500 start-ups.
What's the future of AI? What will the new center in Barcelona be working on?
In a data economy, AI is vital as it has the extraordinary ability to generate value from data, which is one of the largest and most widely used resources available to us.
Key components of AI include computer vision, speech recognition, language comprehension, knowledge extraction, and data patterns.
These algorithms and AI systems are being applied in many areas, from optimizing agricultural processes, manufacturing, smart buildings, autonomous vehicles, and precision medicine, to more direct consumer-focused applications such as personalized content and internet search engines.
At Microsoft, we understand that AI needs to become a technology that helps people so that we can do what was previously impossible, and thus drive innovation. In the specific case of the new Barcelona hub, ​​our progress in the field of AI will help to develop multiple Microsoft products, such as Windows, Azure and, of course, the Bing search engine.
Clearly, our priority as a company is also to unleash the transformative potential of AI to help us solve society's most difficult challenges, and to create a safer, healthier, and more prosperous world for all.
Have you made any alliances with other agents in Barcelona-Catalonia?
Together with the Government of Catalonia, Microsoft has opted for CIDAI (Centre for Innovation in Data Tech and Artificial Intelligence) as a reference initiative for adopting AI in Catalonia. We are also in touch with universities and other agents in Catalonia.
Would you recommend other American companies to invest here?
Barcelona is a pioneering city and, as well as Microsoft, there are other American companies with R&D groups in the city.
Seeing these investments, I would not be surprised if there was more interest from other American companies in the future, as has happened in other cities where Microsoft set up similar advanced R&D centers.
What support did Catalonia Trade & Investment give you from both Silicon Valley and Barcelona?
We are very grateful to Catalonia Trade & Investment, first from Silicon Valley and then also from Barcelona, for all the information they provided us about the tech ecosystem and other relevant insights on the city.
This information was extremely useful in the process of selecting Barcelona for this new R&D center.
Related

news and success stories

.