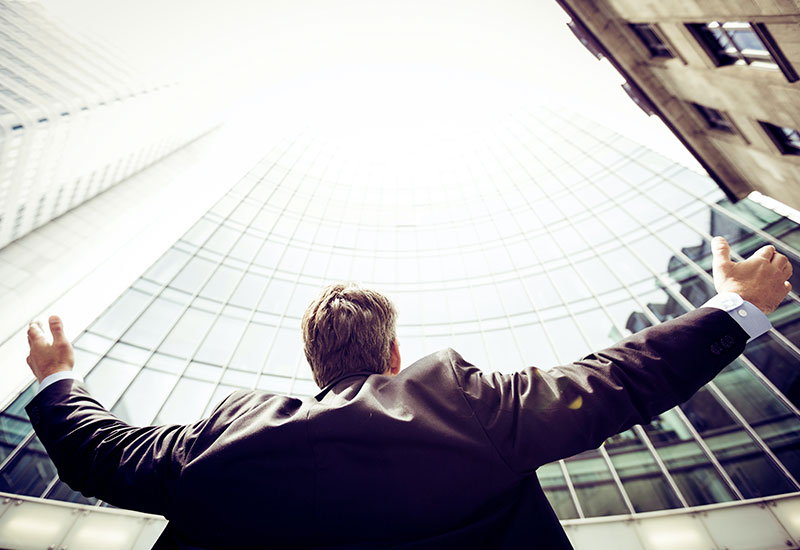 Mexican telecom company Jaguar opens hub for Europe in Catalonia
28 Oct 2019
The Mexican telecommunications company Jaguar has started operations in Europe via the purchase of the Saifor company in Catalonia, located in Vallbona d'Anoia (Barcelona). With an initial investment of 1.7 million euros, Jaguar plans to grow to 60 employees in 2020 and begin smart city and IoT projects, taking advantage of the potential of these sectors in Catalonia.
Roberto Toscano, one of the company founders, explains that it is the company's first headquarters outside of Mexico. Its intention is to continue the activity so far carried out by Saifor (designing and manufacturing technical furniture and consoles for command centres) and to develop customized technological projects.
Why did you choose Catalonia to begin operations in Europe?
We were considering setting up operations in another country besides Mexico, and at the same time we had the opportunity to buy Saifor in Catalonia. This is how we arrived here and opened the first Jaguar hub in Europe. We acquired the assets: machinery, intellectual property rights, software and patents. And, as of March 2019, we set up the new company.
One of the attractions we saw regarding placing the company in Catalonia was its location: we have access to a sea port very close at hand, so we can send products to Europe, the Middle East and North Africa far easier than from Mexico.
What's your vision if the IoT and smart city sectors in Barcelona & Catalonia? What are their strong points?
The Internet of Things division is very important for Jaguar in Mexico. It is a huge money-moving market on a worldwide scale, with a lot of potential that is expected to really take off shortly, and Barcelona, Spain and Europe won't be left behind. There will be more and more projects happening and, in fact, we are already working on a project with a client in Spain to offer sensorization services in about 6,000 stores worldwide.
In Catalonia we see a society with a very modern slant. Barcelona as a city likes to be at the forefront. And we see a lot of industry and a lot of potential. Here, first of all, we have to change the frequencies in all our equipment. In fact, we have asked Catalonia Trade & Invesment to help us identify all the regulations we need to comply with.
What's more, in Barcelona there are many things that can be equipped with smart cities sensors to offer better services to inhabitants; giving them relevant information on environmental pollution, solar radiation, noise, etc.
What are the most important Jaguar projects in Catalonia going to be?
We see two important projects. One is the communications infrastructure necessary for new technologies, such as 5G. For these technologies to be a reality, we have to narrow the distance between users and information and its processes. This forces companies that offer this type of services to have data centres closer to users. Instead of having the centralized data centres in the United States, for example, they are going to have to be nearer the client. And this is a specialty that we have.
Another important project that we are putting a lot of energy into is the design and manufacture of totems. Totems are urban furniture structures where there are one or two sides with extremely bright outdoor screens, where information and advertising can be displayed to passers-by.
In these totems, services such as free high-speed internet are available for everybody nearby. They are equipped with sensors for noise, environmental pollution, light, and so on. Video surveillance cameras, panic buttons or other services can also be installed. These are customized Smart City projects, which we will soon be implementing in Mexico City.
How has Catalonia Trade & Investment helped you to set up in Catalonia?
They have helped us a lot, even before we acquired Saifor's assets. I was fortunate enough to know the agency in my country, and through the Catalonia Trade & Investment delegation of Mexico City I was put in touch with the Barcelona office.
They helped us both in personal matters such as obtaining work visas for Spain, as well as making contacts of all kinds. Now they are supporting us to find talent with new hiring processes. In short, they have helped us in everything we have needed and the truth is that it has been a great help for us.
Speaking of talent, do you think it is going to be easy to find the qualified people you need?
We see that Barcelona has first-class universities and high technological standards. We are sure that we will find the right people to train and to whom we can teach the development of the specific protocols we work with.
Our project is very interesting and I think the same thing that happened to us in Mexico will happen here: when there is such an innovative project, where we are really developing technology, people are attracted to it.
In Mexico — in the area of development, research and innovation — we have very little staff rotation. People stay with us for years and years. We even have people who left the company and then come back. They tell us that they get bored elsewhere. They don't find, at least in Mexico, that many companies that are really developing the technology at the level that we do.
More news

and

success stories

.