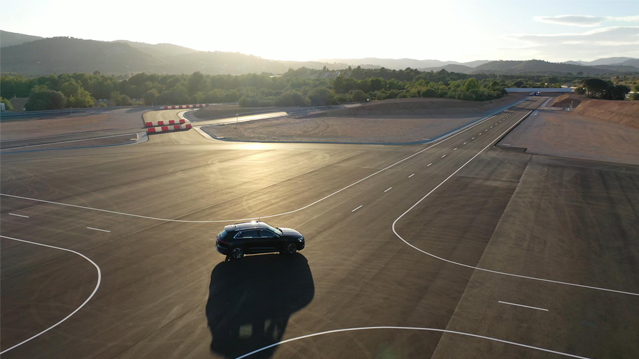 5 reasons why Catalonia is Southern Europe's connected vehicle hub
28 Jan 2021
The mobility and automotive sector is being profoundly transformed all over the world. The transition to the vehicle of the future faces major challenges such as connecting vehicles to their environment, electromobility and emission reduction, digital transformation and talent attraction, among others. Here are 5 reasons why Catalonia can be at the forefront of this transition from Southern Europe.
1. Catalonia is a leading automotive manufacturing region
Catalonia is Southern Europe's top automotive manufacturing region and is one of the main four regions on the whole continent. Turnover in the Catalan automotive industry represents 10.16% of the total GDP value. The region concentrates more than 10,800 companies in the sector – many of them grouped together in the Automotive Cluster association – ranging from manufacturers of motor vehicles and components to vehicle sales and repair.
In addition, Barcelona-based car manufacturer Seat (Volkswagen group) has recently announced an investment plan of 5 billion euros over the next 3 years to promote the electric vehicle in the region - a great opportunity and a turning point for the automotive industry in Catalonia.
Moreover, most of the top 50 European parts suppliers operate in Catalonia, such as Continental, Magneti Marelli, Lear, Denso, Gestamp or Samvardhana Motherson. Catalonia also has a powerful industry of suppliers in the automotive sector working in the autonomous and connected vehicle area. Those companies that develop new projects can find the right partner for their needs.
2. Catalonia is home to Europe's best connected vehicle testing facilities
Catalonia is well-served with R&D and testing centres focused on the automotive industry. The region's excellent climatic conditions allow for year-round testing. Among them, Applus+ IDIADA is one of the world leaders in testing, homologation, design and engineering services for the automotive industry, operating in 70 countries. It offers first-class test tracks and fully equipped workshops where you can work in complete privacy.
Another testing facility is the Circuit Parcmotor Castellolí: the complex covers an area of 100 hectares offering top-class facilities for vehicle testing with 5G technologies. It is one-of-a-kind racetrack thanks to an agreement with Cellnex Telecom, that has equipped the circuit with broadband connectivity, IoT network and high-definition cameras for tracking vehicles.
Other testing facilities in Catalonia that automotive companies can explore are the Catalonia Living Lab, Circuit de Barcelona-Catalunya and Eurecat testing lab for car batteries.
3. Top national and international talent is available for automotive companies
Barcelona is one of the world's principal cities for attracting talented professionals and researchers. Leading universities, prestigious MBA programmes, a powerful network of technology centres and coding academies – such as Skylab Coders Academy, voted No.1 bootcamp for programmers in the world - meet the needs of the automotive industry. Among them, the Professional Automotive Training Centre of Catalonia (CFPA) provides automotive training to increase the competitiveness of the industry.
Talent coming out of a powerful network of startups is also a signature of Barcelona. The city is home to more than 1,500 emerging companies, many of them founded by expats. Barcelona Tech City concentrates a large number of highly innovative startups and has recently announced the creation of a new startup hub dedicated exclusively to automotive and mobility companies.
4. Barcelona is the 5G & mobility hub for Southern Europe
5G technology will play a key role in the development of connected and autonomous vehicles. In Catalonia, a pioneering initiative called 5G Barcelona is facilitating the testing of new 5G technologies in real-life environments. This new mobility is so far being tested in the 5G Connected Car pilot project, developed by SEAT, Telefónica, Ficosa, ETRA, Qualcomm and the consortium at 5G Barcelona.
The city of Barcelona is also proving to be a good ecosystem for the generation of initiatives in innovation mobility. An excellent example is Volkswagen's new global innovation centre located in Barcelona, SEAT:CODE, which offers disruptive solutions in the area of mobility and smart cities. Not to mention that Barcelona has also been chosen to host the European Institute of Innovation and Technology in Urban Mobility, the largest European initiative transforming urban mobility.
5. Catalonia has specialized logistics for the vehicle industry
From Catalonia, automotive companies can reach 400 million consumers in Europe and the North of Africa in less than 48 hours. The Port of Barcelona is the leading Mediterranean port for vehicles traffic and, given that 83% of cars manufactured in the area are exported, the whole logistics value chain is fully developed.
Barcelona is also one of the few cities in Southern Europe with full-modal transport integration (port, airport, motorways, and railway) within a 12-kilometre radius, each with global connectivity. Compared to markets in Northern Europe, companies that operate from Catalonia are saving between 10-15% in distribution costs.
Do you want to know more about Catalonia's connected vehicle industry?
Catalonia Trade & Investment offers confidential and free-of-charge services to help you explore automotive business opportunities in Catalonia. Contact us!
Photo: Applus+IDIADA
More news

and

success stories

.