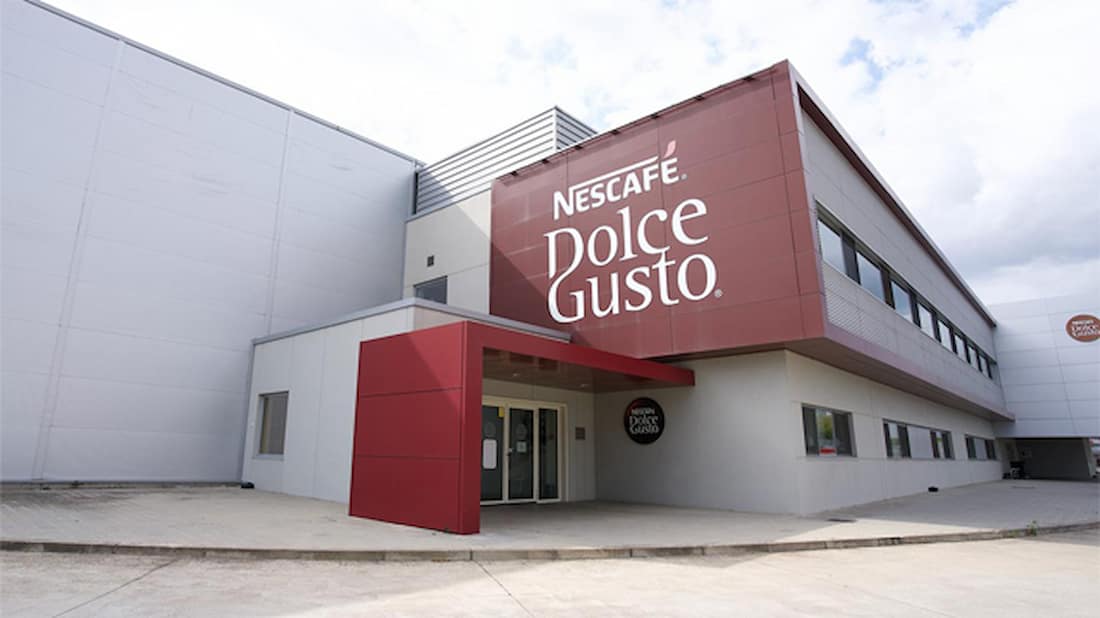 Nestlé invests 100 million euros in its factory in Girona
03 Oct 2022
The Swiss company Nestlé will invest 100 million euros in the Girona (Catalonia) factory over the next three years. The investment will strengthen the manufacture of single-dose capsules and the production and filling of soluble coffee with Spray Dry technology.
Since its construction in 1968, the Girona factory has become one of the largest coffee factories within Nestlé, serving the Iberian market and exporting significant volumes to Europe, America, Asia, Africa, and Oceania.
This status has been confirmed on numerous occasions thanks to the investments made in the plant in recent years and the consecutive increase in volumes in all categories. The factory directly employs 870 people.
The investment also implies installing state-of-the-art technology that, combined with automation and digital technology, will accelerate the improvement of sustainability and logistics.
Jordi Jaen, director of the Nestlé factory in Girona, states: "We are very proud to attract this investment to the Girona factory in recognition of the professional qualifications and skills of our team. In addition, it represents a step forward in consolidating the factory as the group's reference plant".
The investment will also involve an increase in production capacity, which will make it possible to maintain the current level of employment in the factory and, at the same time, create new jobs in the coming years.
The investments made in recent years have consolidated the relevance of the Girona factory, a worldwide reference center in the production of soluble coffee and beverages in single-dose capsules in Nestle's production structure.
Nestlé is present in 186 countries around the world and has 276,000 employees.
Source: Nestlé
Related

news

and success stories

.