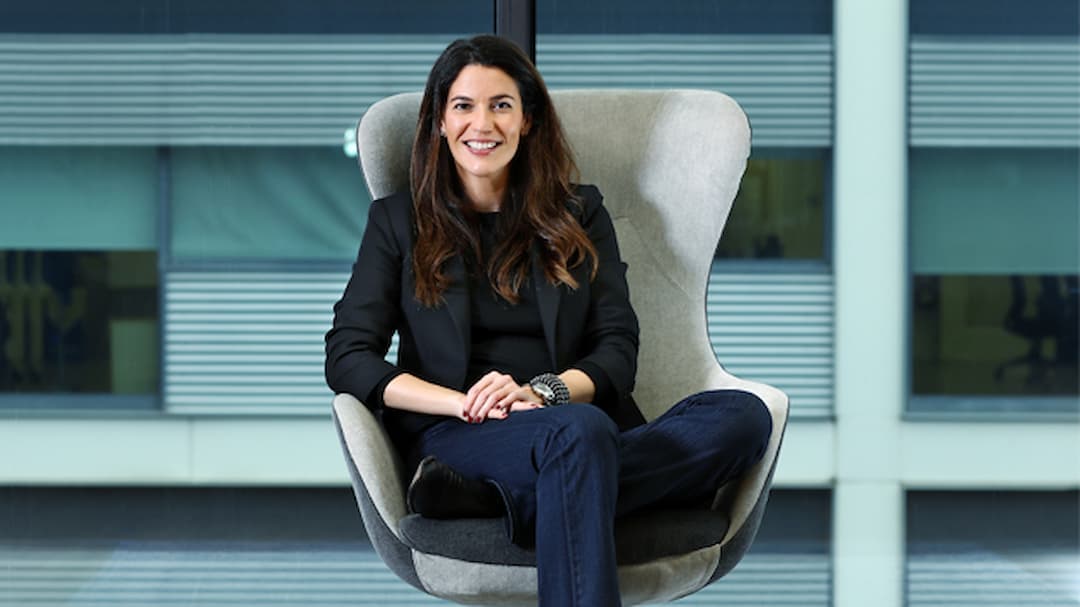 Marta Echarri

, General Manager Spain at

N26

: "The fintech ecosystem, quality of life and digital talent were why we opened a tech hub in Barcelona"

27 Mar 2022
Business Investments · Tech & Digital Transformation
N26 is a Berlin-based neo-bank that in 2018 opened its first European technology center outside Germany, in Barcelona. Forbes magazine has named it the most innovative bank, and last October, it secured a $900 million funding round.
This unicorn company, valued at more than $9 billion, plans to grow its workforce in Spain to 200 this year by betting on national and international talent. Marta Echarri, N26's General Manager for Spain and Portugal, explains that the company is well integrated into Barcelona's tech ecosystem.
Why Barcelona? What part of the business happens here?
In 2018 we opened the technology center in Barcelona, which is, in terms of size, the second largest in our company after the Berlin one. In addition, we have a third technology center in Vienna, and they all serve the 24 European countries where we operate.
Barcelona is a strategic center for us from the point of view of attracting talent. Here we have engineers, programmers, and product and UX managers—three profiles that are very hard to find.
Right now, professionals like these are in huge demand. And they find Barcelona a fascinating city with an excellent quality of life. The fintech and entrepreneurial ecosystem stand out in the city, lifestyle quality is high, and the digital talent available in the town was one of the fundamental reasons to open the tech hub in Barcelona. Of course, we also have an office in Madrid.
Can you find the talent you need in Barcelona for your work, either locally or by attracting international professionals?
We currently have a staff of 140 in Barcelona and 15 in Madrid, and we expect to grow to 200 this year. So we have a total workforce of 1500 employees, with employees of 80 nationalities; we attract a lot of international talent.
We work on forming strategic alliances with Barcelona schools of engineering and programmers to reduce the gap between technological profiles and industry demand. We currently have an alliance with ISDI Coders and the Polytechnic University of Barcelona, for example.
The fintech sector is booming; how were you affected by the pandemic, and what's your growth been like over these last two years?
In 2020, we grew 43% in terms of customers and 41% in 2021. We are a hyper-growth company. During the pandemic, we've seen that the digitization process in society has really speeded up. We've noticed a change in how we consume. There's a predomination of subscription models.
The pandemic also saw a significant increase in customers over the age of 55. 65% of our customers are between 25 and 55, but the 55-plus age group has grown significantly.
Forbes recognized N26 in 2021 as the best bank in the world. What does this award represent for you? How are you different from all the rest?
We were really thrilled! We've changed bank standards. Our world has changed: now we don't go to high street offices. 50% of bank offices in Spain have closed over the last ten years.
We are one of the few neo-banks that operate under a banking license instead of an e-money license. The advantage for the customers is that if the N26 went into resolution, the German Central Bank would cover the deposit guarantee fund of 100,000 euros per account. This is a clear difference.
The second difference is that we maintain the spirit of FinTech. We are driven by technology, which is why we hire so many tech profiles. We want to keep on innovating and to do that, we need talent with this training and skills.
Other advantages for the customer are, for example, that our accounts can be opened in 8 minutes from anywhere. We have free cash withdrawals from any ATM. We don't apply for commission payments in any currency. We seek to make customers' lives easier with those functionalities that, once again, are created by our tech professionals. We are cheaper, simpler, and faster.
In October last year, you achieved a funding round of 900 million dollars. What are your growth forecasts for the coming years?
In 2022 we opened in Brazil, and we want to focus on talent acquisition. We expect to hire a total of 900 people globally in 2022.
We're also going to expand our product. We are going to launch cryptocurrencies and a stock exchange trading platform. We want to see the same growth in revenue as we see in the exponential growth of customer numbers.
Barcelona is one of the main European startup hubs. What advantages do you see in doing business here?
We are very connected with Barcelona's fintech ecosystem. We are in contact with Barcelona Tech City; we share a building with Glovo, and we have made strategic alliances with Wallapop.
We are in talks with the Catalan Government and know about the FinTech hub project on the Barcelona Stock Exchange. We are part of Barcelona's tech ecosystem.
What's your view on the assistance given to you by Catalonia Trade & Investment since you came to Barcelona?
We have an excellent relationship, and we value their help a lot. Right from the start, we got support from the Catalan regional government regarding locating ourselves in the city. At present, we are in offices in the 22@ district.
Together, we can attract foreign FinTech companies to the city, and strengthen the business community in Catalonia, making it innovative and disruptive, which is what we want for a 2.0 Spain and Catalonia.
The financial support given to us by Catalonia Trade & Investment has been allocated mainly to hiring specialized personnel, something that is reinvested into the region's wealth. We are very grateful for the support.
Business Location Service

Get all the information about Barcelona-Catalonia industrial buildings, land, business centers, or office spaces.

See more

Access to talent

Access to all sources of available talent for international companies in Barcelona-Catalonia.

See more

International Mobility for Executives

We will guide you through the international mobility process from start to finish.

See more
More news

and

success stories

.