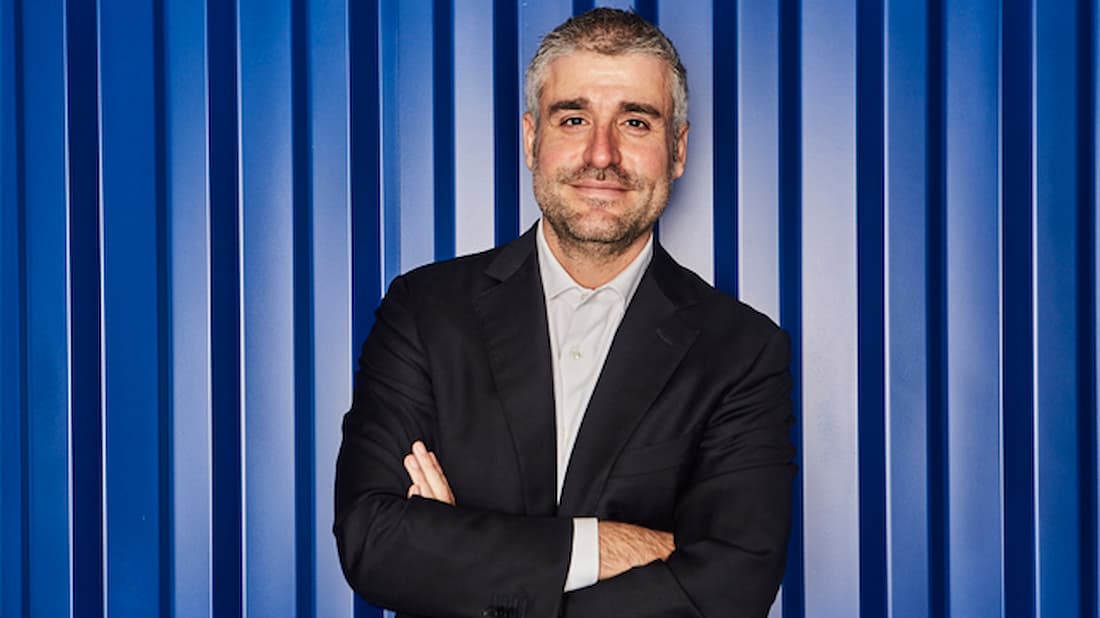 Gianpaolo Santorsola

, CEO of

Adevinta Spain

: "Catalonia has very strong digital skills and a willingness for innovation"

27 Sep 2020
The Norwegian tech company Adevinta has chosen the city of Barcelona to locate its international headquarters. In a recent $9.2 billion transaction, the company has just acquired eBay's globally classified advertisements division.
Adevinta is one of the leading firms in terms of digitalization in the classified advertisements sector. From its headquarters at Barcelona's 22@ district - where 1,100 people work for 15 different countries-, it manages digital platforms with millions of users in sectors such as real estate (Fotocasa and habitaclia), employment (InfoJobs), and automotive (coches.net and motos.net).
In this interview, we talked with Gianpaolo Santorsola, CEO of Adevinta Spain, about the strengths of Barcelona and Catalonia in the ICT sector, the entrepreneurial tradition of the region, and its high capacity to create and attract talent.
Why did you choose Barcelona to set up your global headquarters?
In April 2019, we had to decide where to locate the Adevinta Spain decision center, and we were quite sure where we wanted it. Barcelona is a great place for attracting talent, and 70% of our employees in Spain were already in Catalonia, so it made a lot of sense to base ourselves in Barcelona.
In 2019, it was also decided that all of Adevinta's decisions, not only those of Adevinta Spain, would be taken in Barcelona. It was a landmark decision. Our choices were Oslo (because it is a Norwegian company), Paris (because France is our main market), and Barcelona. We decided on Barcelona because it was where we had more talent and from where it is easier to attract outside talent.
What are Catalonia's strong parts as regards the IT sector?
We like that there is a very active business community, with start-ups that are committed to innovation continuously. In addition, Spain and Catalonia have a fairly relevant tradition in the classified advertisements sector. There is local expertise here in what we do.
Compared to other regions in Europe, we believe it may be easier to attract foreign talent here. It is a very attractive region not only for the sea and the beach but also because there is a very active cultural environment and structure that is very attractive for all kinds of talent.
We are delighted to be here. 22@ is a spectacular location, full of many more companies like ours, meaning we can share know-how. We organize meetups to foster and promote knowledge inside and outside the company.
What professional profiles do you need for your projects? Tell us about the availability of talent you've found in Catalonia?
Mainly programmers and software developers, but also experts in data analysis (statistics or machine learning). There is a lot of talent competition, but that same competition attracts more talent. In the long run, I think this will help Barcelona and the companies established here.
Do you collaborate with local companies or institutions?
We have created connections with relevant institutions here in Catalonia: we are global partners of Barcelona Tech City, for example, and I am a member of the strategic council. We are also part of 22@Network Barcelona, which has helped us a lot in setting up here, and we collaborate with the Mobile World Congress, the Chamber of Commerce, and with Foment del Treball.
What do you feel about the local start-up community, one of the most dynamic in Europe?
We are in contact with a lot of start-ups here. Barcelona Tech City helps us with that. They are very innovative; they can start projects with few resources. I like the entrepreneurial style here; it reflects the area's historic entrepreneurial tradition, which I love.
What will be the effect of the recent purchase of eBay's classified advertisements business in the Barcelona headquarters?
At the end of July 2020, we agreed to buy 100% of eBay's classifieds division. This represents 12 marketplaces in 13 countries. So far, we have signed the agreements and must wait until the first quarter of the next year for the transaction to be effective.
Then we will start planning how we will merge with the companies. eBay in Amsterdam has its equivalent in our headquarters in Barcelona, so we'll have to see how we balance these two pools of talent. It is too early to comment on this, but we are clearly committed to Barcelona and Catalonia from here.
What can Adevinta find in Catalonia and Barcelona that it cannot find elsewhere?
We've found what we were looking for. It is an area with a high level of entrepreneurship, very strong digital skills, and a willingness for innovation, where it is relatively easy to attract foreign talent and where good universities create local talent.
Catalonia is a desirable market for digital companies like ours, and I hope it will be so for many more years to come. No other region in Spain is as strong as this from a digital point of view.
How did Catalonia Trade & Investment help you set up in Barcelona?
We maintain a good relationship with Catalonia Trade & Investment. Since we set up our headquarters in Barcelona, they've been very willing to collaborate with us. We have had their support both institutionally and when establishing relationships with other companies.
You make a significant investment in R&D. What are the future technologies for your company?
Adevinta invests a lot in R&D. In Spain alone, we spend 3 million euros annually. We create and export technology from Barcelona to the rest of the world.
We're highly committed to big data and machine learning to offer more personalized solutions and services. Right now, we are developing instant apps, applications that are loaded instantly when browsing our websites without the need for the user to download them.
We are also developing Progressive Web Apps and Single Page Applications: applications that you can use directly from the browser and offer experiences similar to traditional applications.
Do you think there have been any shifts in consumer habits due to the pandemic? How has it affected your business?
Yes, we now know that all remote experiences must be made possible. We think that Covid-19 has meant mandatory online training for many people. It even got my mother-in-law to do the grocery shopping online! That had never happened before.
We have enabled new features on our platforms, such as 3D in Fotocasa, so that the user can see the homes better. Furthermore, we introduced videoconference interviews for candidates in InfoJobs, so that ongoing processes were not interrupted due to Covid-19.
We have developed a lot of new things on our platforms that we had planned to do later on and that we've fast-forwarded. The pandemic severely impacted Adevinta in March and April, but after that, things just exploded. We broke records in traffic terms and lead and contact generation.
Access to talent

Access to all sources of available talent for international companies in Barcelona-Catalonia.

See more

International Mobility for Executives

We will guide you through the international mobility process from start to finish.

See more

Business Location Service

Get all the information about Barcelona-Catalonia industrial buildings, land, business centers, or office spaces.
More news

and

success stories

.