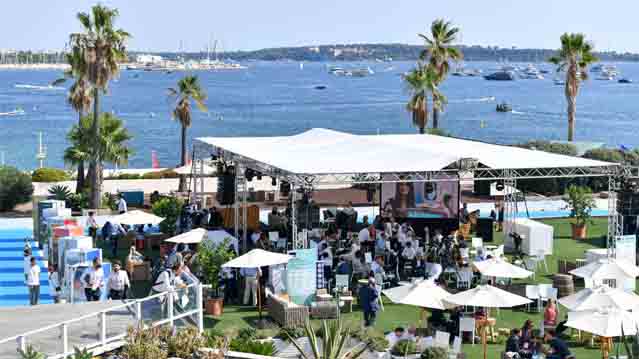 Barcelona-Catalonia presents at MIPIM 2022 its main projects to attract foreign investment
24 Feb 2022
The Government of Catalonia, through Catalonia Trade & Investment, INCASÒL, Barcelona City Council, and the Barcelona Metropolitan Area (AMB), will take part in the MIPIM 2022 fair, the world's leading real state fair, to present its main projects to attract foreign investment. The Port of Tarragona will also be present to promote its Logistics Activities Zone (ZAL).
The tradeshow will be held from 15 to 18 March in Cannes (France), and for four days will bring together the most influential players from all sectors of the international real state.
In total, more than 3,800 exhibiting companies from 100 countries will be present, in addition to 480 keynotes and speakers. The audience of the fair is investors (24%) and 15% of the participants are CEOs and C-level professionals.
Promotion of strategic and logistic projects
The Government of Catalonia is committed to promoting the development of new strategic projects in Catalonia.
The Barcelona area is responsible for 19.6% of all Spanish exports, is ranked fifth among European start-up hubs, the eighth most attractive in the world for visitors and entrepreneurs (2021), the ninth most competitive city in Europe, and the fourth city in the world in hosting international congresses.
Grouped under the theme Barcelona Catalonia. Open for Business!, the Barcelona Catalonia stand at MIPIM 2022 will offer investors an overview of the main projects being developed in Barcelona and Catalonia in 9 areas:
Barcelona Centre
22@ Barcelona
Barcelona Sagrera new urban center
Cerdanyola del Vallès - Parc de l'Alba/Barcelona Synchrotron Park
L'Hospitalet de Llobregat – PDU Granvia – Llobregat
Sant Adrià de Besòs – Front del riu Besòs
Viladecans – Illa A-Business Center
Esplugues de Llobregat - Finestrelles Nord
Gavà- Pla de Ponent
Within the framework of the parameters defined in the 2030 Agenda for Sustainable Development approved by the United Nations, these projects depict an urban planning model that aims to be fair, efficient, and sustainable, to prevent the growth of the metropolis generating a disorganized urban sprawl that is predatory with the land and resources and that generates inequality.
Conference: Catalonia, a land of business opportunities
The Barcelona Catalonia stand will also offer different conferences from the participating entities during the fair.
On March 17 at 11:30 there will be a presentation on Catalonia, a land of business opportunities by Catalonia Trade & Investment, which will present the main projects in the region and business opportunities in different locations in Catalonia.
Interested in investing in Barcelona - Catalonia?
If you are attending MIPIM 2022, contact us and we will meet you there.
Related

news

and success stories

.