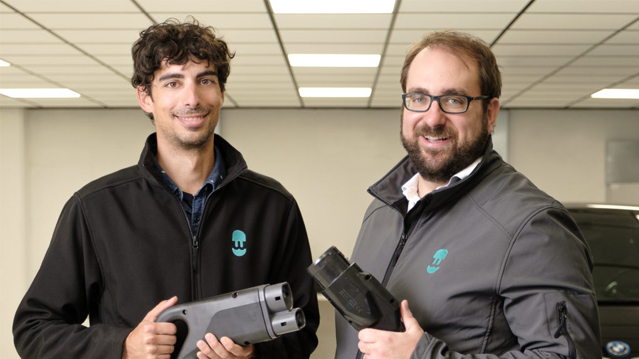 Barcelona-based Wallbox, valued at $1.5 billion, to go public in New York Stock Exchange
17 Jun 2021
Barcelona-based electric-vehicle charger maker Wallbox plans to go public in the New York Stock Exchange later this year. The company thus joins the unicorn league in Catalonia (companies that are valued at more than $1 billion).
Wallbox has reached a merger agreement with Kensington Capital and at the close of the transaction, the value of the company resulting from the business combination is approximately $1.5 billion.
Enric Asunción, co-founder and CEO of Wallbox commented: "This operation with Kensington will allow us to significantly increase our product development and manufacturing capacity as we increase sales globally to accelerate the transition to electric vehicles. "
Eduard Castañeda, chief product officer and co-founder, said: "We are really happy and proud because this enables us to go to the next step: to become a global leader in terms of energy management and charging".
According to Castañeda, becoming a unicorn and listing on the NYSE is a "milestone" that will help it consolidate its status in the long run, especially as the presence of electric vehicles and the use of renewables become more widespread.
Although his company is one of the few Catalan start-ups to achieve this feat, he does not think this will be the case for long: "We may be an exception now, but we believe we will not be in the future given Catalonia's start-up and scale-up scene."
Wallbox has nine offices on three continents and has sold more than 100,000 units since its founding in Barcelona in 2015. Its products are currently manufactured in Spain and China, with plans to add a manufacturing plant in the United States during 2022.
Wallbox investor Iberdrola recently announced it would purchase 1,000 of the company's latest line of fast Wallbox Supernova chargers as part of its plans to make over 150,000 of them available in homes, businesses and roads.
Source: Wallbox and Catalan News
More news

and

success stories

.