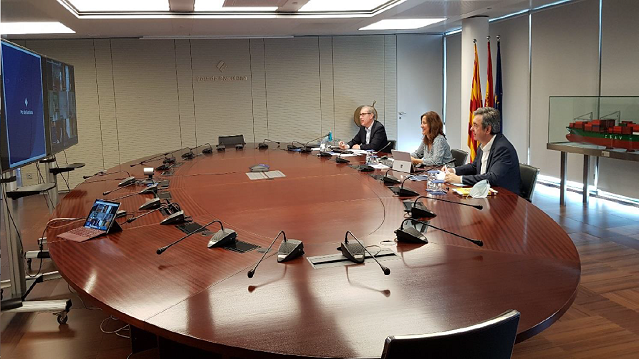 The Port of Barcelona to reduce fees until 2022 to kick-start the economy
12 Jun 2020
The Port of Barcelona has approved a fee reduction plan that aims to kick-start the economy after the crisis following the coronavirus pandemic. This plan will be in force until 2022 and includes both short and mid-term measures.
According to the Port of Barcelona, the plan will enable the mobilization of 23 million euros in resources for operators. With these measures, Barcelona becomes the first port in Spain to approve a plan to reduce fees.
These measures include bonuses in container terminal occupancy fees of up to 25% in 2021 and 20% in 2022, depending on the traffic handled. Bonuses are also foreseen for the use of multipurpose and car terminals. In addition, for the first time, the Port will deploy correction coefficients to usage pricing addressed to ships, passengers and cargo.
In the case of passenger terminals, a 30% reduction in occupancy fees will be applied in those cases where the economic activity has been reduced between 20% and 40% with respect to 2019, while a 60% reduction will be applied if that impact is over 40%. In any other case, correction measures will be of up to a 15% reduction in the cases where the impact on the activity is between 10% and 15% and of up to 20% where the impact is higher than 15%.
Source: Port of Barcelona
More news

and

success stories

.