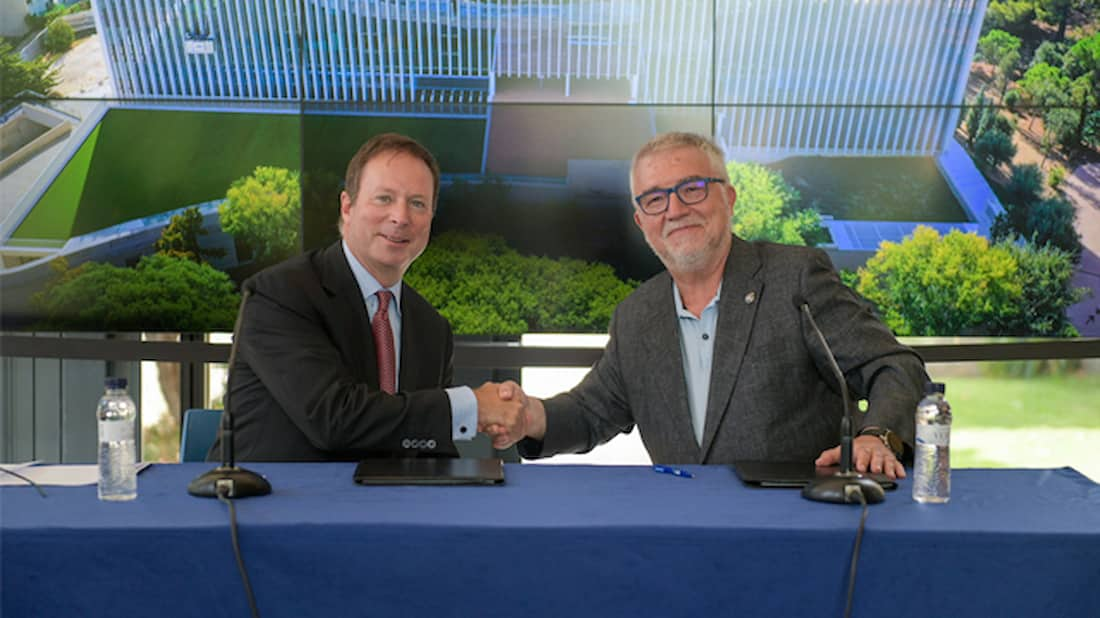 The Barcelona Supercomputing Center and Lenovo announce partnership to significantly advance R&D in supercomputing technology
21 Jun 2022
The Barcelona Supercomputing Center-Centro Nacional de Supercomputación (BSC-CNS) and Lenovo announced a partnership to advance research in multiple Spanish and EU priority sectors for high-performance computing.
Through this collaboration, Lenovo will invest 7 million dollars over three years - the largest amount invested by the company in research within Spain.
The aim will be to advance precision medicine through the use of supercomputing; the design and development of open-source European chips; and the creation of more energy-sustainable supercomputers and data centers.
This new partnership follows 6+ years of collaboration between the BSC-CNS and Lenovo.
The signing of the agreement took place at the BSC-CNS headquarters, with its director Mateo Valero, and Executive Vice President of Lenovo and President of Lenovo Infrastructure Solutions Group, Kirk Skaugen.
According to Mateo Valero, director of the BSC-CNS: "I am very proud of this important collaboration with Lenovo as we continue our longstanding work together tackling the great challenges of these priority lines of research from the Spanish and European Commission's agenda. This research collaboration will generate significant returns for the region, not only human and scientific but also technological and economic."
Noam Rosen, EMEA Director, HPC & AI at Lenovo, said: "We are excited to announce today the agreement to jointly develop novel European supercomputing technologies for the exascale era, which extends from our six-year partnership with BSC."
"This agreement, and our investment contribution, are just the latest examples of Lenovo's ongoing commitment to Europe. Lenovo is passionate about helping researchers at BSC solve humanity's greatest challenges and is proud to support BSC's leadership driving European innovation in HPC", added Rosen.
Supercomputing: the key to advancing precision medicine
The efficient analysis of large-scale genomic data will be key to advancing precision medicine and the generation of new treatments against diseases such as cancer. Thus, one of the collaboration projects between Lenovo and the BSC-CNS is aimed at improving and accelerating precision medicine using supercomputing.
In this context, the BSC-CNS team led by the researcher Miquel Moretó will study genomic analysis algorithms to design new accelerators that will be integrated into the HPC platforms of the future and that will serve to improve the efficiency of these highly sophisticated analyses.
The algorithms created and optimized by the BSC-CNS team will target GOAST (Genomics Optimization and Scalability Tool) developed by Lenovo to optimize and improve genomic analysis.
In addition, these analysis tools will be extended to other disciplines such as epigenetics, metagenomics, microbiology, virology, and other areas of life and health sciences.
Source: Barcelona Supercomputing Center
More news

and

success stories

.