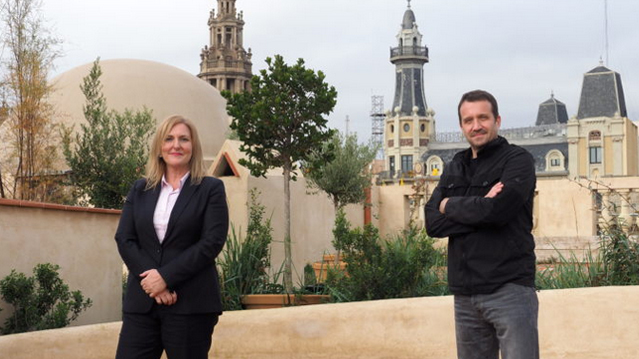 Swiss technology company Also opens new office in Barcelona Tech City
26 Jan 2021
The Swiss multinational Also, specialized in cloud services, has made a commitment to grow in the Spanish market with the recent creation of ALSO Cloud Spain, establishing its headquarters in the Pier 03 building in Barcelona Tech City.
Also is the leading provider of information technology for the European market with annual revenues of approximately €11 billion. Applications range from Microsoft and Adobe products, to cybersecurity solutions, Internet of Things (IOT) products, streaming platforms and Artificial Intelligence- based software.
The Pier03 building chosen by Also for its new offices is part of the Urban Tech Campus project developed by Barcelona Tech City to integrate the technology industry into the city. The Pier 03 is located next to the Pier 01 on the Barcelona waterfront, in the historic building of Els Porxos d'en Xifré.
"We are convinced that Barcelona Tech City is the best partner for our landing in Spain as we share a work philosophy that is committed to innovation, talent and dynamism. We feel very represented by its transformative and fresh character. In addition, the emblematic building of Pier 03 is without a doubt the ideal location to begin our work of business and social transformation", said Montserrat Peidro-Insa, General Manager of ALSO Cloud Spain.
Miquel Martí, CEO of Barcelona Tech City, stated that "The presence at Pier 03 of a European multinational the size of Also reaffirms Barcelona Tech City's commitment to deploying the concept of Urban Tech Campus with the support of partners who are leaders in technological development, and boosts Barcelona's position as a hub that attracts talent and investment internationally".
Source: Barcelona Tech City
More news

and

success stories

.