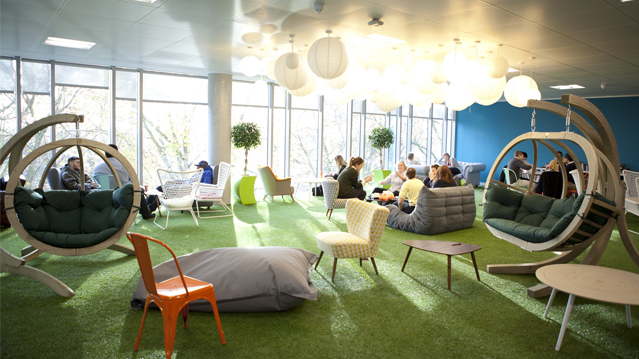 Swedish company Viaplay opens new tech hub in Barcelona
06 Apr 2022
Swedish company Viaplay is opening a new tech hub in Barcelona to support its ongoing international expansion.
Viaplay operates streaming services, TV channels, radio stations and production companies. Headquartered in Stockholm, it is part of Nordic Entertainment Group AB (NENT Group) and is listed on Nasdaq Stockholm.
The hub in Catalonia will be operational from June 2022. It will be integrated with Viaplay 's tech operations at its Stockholm office, which is currently home to more than 300 professionals from over 40 countries.
According to the company, Viaplay will be available in at least 16 countries by the end of 2023 and aims to have approximately 12 million subscribers by the end of 2025.
Viaplay highlighted in its press release that Barcelona is consistently ranked among Europe's leading tech cities, both in terms of the number of start-ups and highly qualified developers.
Anders Jensen, NENT Group President and CEO, said: " Establishing Viaplay in Barcelona's thriving tech scene will benefit our business, people and viewers. Viaplay is one of the world's fastest-growing and most exciting tech and entertainment companies.
"The scalability and robustness of our streaming platform make our expansion possible, and in turn require us to attract and retain the best talents. This is crucial for our success, and to ensure we continue to lead and innovate", added Jensen.
Kaj af Kleen, NENT Group Chief Technology and Product Officer, stated: "Our state-of-the-art hub will allow Viaplay to tap into a new global talent pool. We will become even more competitive as an employer and be able to innovate even faster. At the same time, this is a great opportunity for people across our company to spend time working in this amazing city."
In the future, employees in Viaplay 's other markets will have the possibility to work temporarily from Barcelona, depending on local regulations.
NENT Group's Viaplay streaming service is available in Sweden, Denmark, Norway, Finland, Iceland, Estonia, Latvia, Lithuania, Poland, the US and the Netherlands.
The company will launch in the UK in 2022, followed by Canada, Germany, Austria and Switzerland by the end of 2023.
Source: Viaplay
More news

and

success stories

.