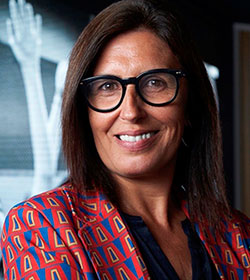 Montse Barceló, Veristat's European Vice President: "Barcelona can play in the Champions League of health tech"
21 Jun 2021
In the United States, Veristat has managed to participate in 10% of the 2020 Food and Drug Administration (FDA) novel drug approvals. Following an ambitious expansion plan, Veristat has created a European affiliate in Barcelona this year.
Tell us about your professional role in Veristat.
Veristat hired me a year ago as a consultant. It was then a company with about 350 employees wanting to expand and grow in Europe. I was hired to help them identify companies to buy (M&A), and we found one near Cambridge in the UK.
Then they needed someone to take over their European business, and they signed me up. I already told them that I would not live in the UK, that I was living in Barcelona, and that it was a very powerful research centre. And it wasn't too hard for me to convince them that that hub was going to be in Barcelona.
How did you convince them to set up in Barcelona?
It largely due to the talent. They knew nothing about Barcelona or its ecosystem. They wanted a subsidiary in Europe, and they detected that the talent they wanted was in Barcelona. And they had no problem with setting up here in Barcelona.
We were also helped by figures from recent years in terms of levels of research and how Barcelona is positioning itself in clinical trials, including investment in biotech. In southern Europe, Barcelona is the city attracting the most investment in biotech, medtech and health technology.
Does Barcelona attract international talent?
Barcelona is a very attractive hub for bringing in international talent. It's harder to attract talent to the UK, Sweden or Germany right now than it is to attract him to Barcelona. I think remote work has helped us even more.
You have more and more opportunities to work, like me, in a position of European Vice President from Barcelona: traveling and constantly on Zoom and Teams internationally, but from here.
What are Veristat's growth plans for Catalonia and for Europe?
Barcelona is going to become an important hub because we have a significant critical mass of biotechs, clinical trials and highly state of the art centres.
We are positioning ourselves like countries such as Sweden and the Netherlands, so I believe that there will be definite growth not only of talent, but of biotech companies and American companies that when they come to Europe want to do clinical trials in centres here in Barcelona.
What differentiating factors does Catalonia-Barcelona have in the health sector?
Unlike other hubs, size-wise Barcelona is a small city where the ecosystem can interconnect extremely well.
We must not forget that we have a long background in the pharma sector: when European pharmaceutical companies first wanted to enter Spain – the first German firms such as Boehringer Ingelheim, Merck or Bayer – they came to Barcelona.
They knew that there was already a local ecosystem of pharmacologists here who had at one time created their own pharmaceutical companies, and therefore there was existing know-how.
How will the sector evolve in the future?
We are seeing that health technology is helping us a lot, and we need to combine this trend with research.
Precisely for this reason, Veristat has opened its offices in the Barcelona Health Hub, which is where long-standing corporations are connecting, such as Almirall, Ferrer, Bayer or Sanofi, with companies that are innovating a lot in the way of researching and using technology and data, such as IOMED or SocialDiabetes.
There, Barcelona can stand out: as a smaller ecosystem, we must try to make technology and pure and simple innovation differentiate us.
What role will the EU Next Generation funds play?
In the EU Next Generation, more than 3 billion will go to health. I think it is a unique opportunity that we shouldn't miss out on. It is important that the whole ecosystem comes together with a very clear what this line of research will be.
We must have basic research, but one connected to technology so we can try to do things differently. I have high hopes that this can put Barcelona on an even more relevant map.
How has the pandemic affected the clinical trials sector?
It has changed it a lot, because unfortunately the clinical trials sector was still very traditional. It is a sector that has always been on the rise, but that had stagnated a bit in terms of technology and innovation.
Suddenly, Covid-19 arrived, and we have seen how we have been able to bring to market some vaccines that in previous times took between 12 and 15 years. And how did we do it? In a virtual way. We didn't go to the hospitals, it was forbidden, everything has been digitized.
Has the research been performed faster?
We shared all the information, everything that came out in any publication was automatically accessible to any centre publicly. There has been a paradigm shift and we have seen how research can be done much faster.
Obviously, we need to be aware that a lot of money has been invested, to the detriment of other diseases that have been put on standby. But it has opened everybody's minds: we will never work the same way again.
Instead of going to hospitals and delaying our processes, we can now work in far more virtual and faster ways to get product onto the market.
If we can make this work differently thanks to technology, we'll have made great progress. And here Barcelona can differentiate itself and play in the Champions League of the health technology sector. It can be on top and build bridges with the US and Asia.
Related

news

and success stories

.