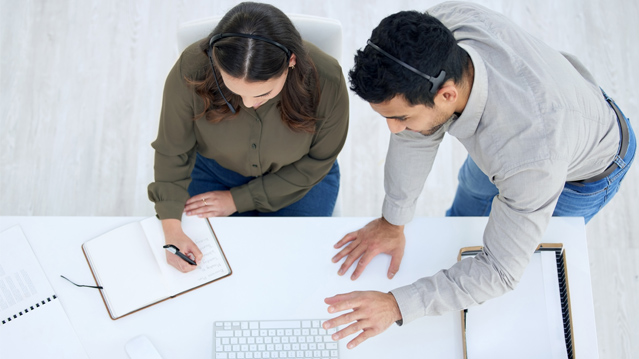 Microsoft opens an R&D hub in Barcelona focused on Artificial Intelligence technologies
14 Sep 2021
Microsoft has chosen Barcelona as the base of operations for its new R&D hub specialized in the application of Artificial Intelligence technologies to improve user experience on the web.
To set up in Catalonia, the company has had the support of Catalonia Trade & Investment, the Government's agency for business competitiveness, through the agency's offices in Silicon Valley and Barcelona.
This facility will be one of eight research centers worldwide and part of Microsoft's WebXT (Web Experiences Team) division. WebXT is an organization of more than 5,000 people focused on the development of advanced user experiences that leverage Artificial Intelligence and deep learning technologies.
From Barcelona, the hub seeks to attract talent from all European countries and is part of the Search & AI team led by Jordi Ribas, corporate vice president of Microsoft Corporation in the United States. This team that specializes in AI applications is the largest group in WebXT and contributes to the development of multiple Microsoft products, including Windows, Azure and, of course, Bing.
"I am honored to announce the launch of this R&D hub in Spain. After creating Search & AI hubs in London, Munich and Paris, and having been able to learn first-hand about the requirements, needs and, above all, opportunities for attracting talent, I am convinced that implementing this hub in Spain will add much value to Microsoft's R&D footprint worldwide," says Jordi Ribas.
In the first phase, the current investment includes the recruitment of 30 Software Engineers and Data Scientists specialized in advanced areas of software engineering including Artificial Intelligence, Machine Learning and Deep Learning, and in the coming years, the hub may exceed 100 employees.
In the words of Alberto Granados, GM at Microsoft Spain, "Microsoft's investment in our country is further proof of the high qualifications of our professionals and our ability to become a pole of attraction for talent. Around this hub we want to generate a vector of innovation in Artificial Intelligence – in collaboration with universities, research centers and technology companies, reinforcing our efforts to boost digital talent in Spain and training in machine learning technologies".
Source: Microsoft and Catalonia Trade & Investment
More news

and

success stories

.