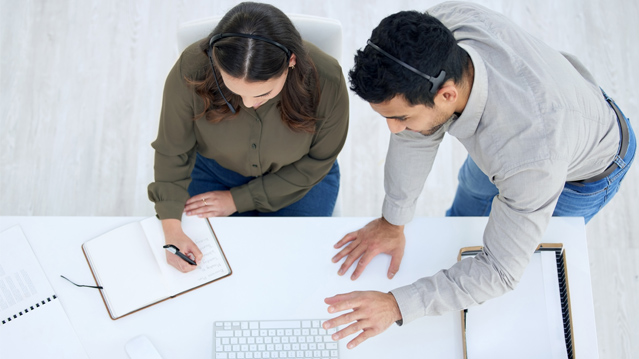 Microsoft increases its specialist workforce in its R&D Artificial Intelligence hub in Barcelona
18 May 2022
Microsoft has reinforced its talent recruitment and hiring for its first R&D hub in Spain, located in Barcelona, with the opening of new vacancies for specialists in Artificial Intelligence, Machine Learning, Software Development and Data Science.
With these new positions, the hub will now have a highly specialized workforce of close to 90 specialists in software engineering, data science and machine learning.
The Barcelona hub is one of eight that are part of Microsoft's worldwide WebXT (Web Experiences Team) division. The WebXT organization works like a start-up environment, where work involves taking on challenges to improve the consumer experience with products and services such as Microsoft Bing, Edge, and MS News.
According to Microsoft's press release, Spain is one of the ten most attractive countries to attract and retain digital talent. It is the fourth country in Europe (after the United Kingdom, Germany and France) in the number of cloud professionals and developers, representing around 10% of the total number of professionals certified in these advanced technologies in Europe.
"We are delighted with the high specialization of the professionals who have already joined our team in our AI focused R&D hub in Spain and this has driven us to expand the number of job positions. We have made a great commitment to incorporate diverse talent in gender, culture and nationalities, as we are convinced that diversity favors innovation and growth", says Jordi Ribas, corporate vice president of Microsoft Corporation in the United States and leader of the Search & AI team.
"Our goal is for this hub to consolidate itself as a magnet for talent attraction, making Catalonia and Spain a European benchmark in Artificial Intelligence innovation. The great response to the vacancies we advertised is further proof that Microsoft's investment and commitment in our country is working", says Alberto Granados, president of Microsoft Spain.
"We will continue to actively work with universities, research centers and technology companies to promote much-needed training in Artificial Intelligence and Machine Learning technologies," added Granados.
Source: Microsoft
More news

and

success stories

.