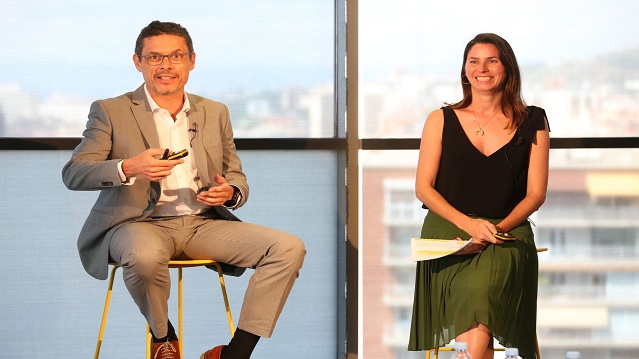 Investment in life sciences and health companies in Catalonia has increased to 112 MEUR in 2019
03 Jul 2020
Life sciences and healthcare startups and companies in Catalonia raised 112 million euros in 2019, an investment that increased by 3% compared to 2018. These are data from the Investment Study in the Life and Health Sciences Sector in Catalonia 2020, presented by CataloniaBio & HealthTech, Biocat and EY. This study is published annually since 2017 and gathers the main indicators regarding capital attraction, opportunities and new trends.
According to the experts, 2020 will also be a good year for the sector, as the capital raised by life sciences and healthcare start-ups in Catalonia during the first half of the year (55.6 million euros) has almost equaled the total amount raised throughout 2019 (63.6 million euros).
During 2019, venture capital remained the main source of funding (49%), followed by grants (23%), stock market (22%) and crowdequity (6%). 63% of the capital raised corresponded to the 10 largest investments, led by Oryzon and Anaconda Biomed. The average round was 2 million euros for the remaining 116 operations.
According to the President of CataloniaBio & Health Tech and General Manager of Mosaic Bioedicals, Judit Anido, "the study shows the strength of the ecosystem of life sciences and healthcare in Catalonia, with an investment that has remained above 100 million euros over the last four years".
General Manager of Biocat, Jordi Naval, points out that "Catalonia is positioning itself as one of the most important hubs in life sciences and healthcare in Europe". Naval and Anido also identified the challenges for the consolidation of this trend: "To continue developing science and R&D activities that are attractive to investors, to demonstrate the return on these investments through quantitative indicators".
The investment raised by Catalan companies each year is allocated to R&D and commercialization of new solutions to improve people's health. At the end of 2019, biopharmaceuticals had a total of 39 products in the clinical phase. Growth expectations of medtech and digital health companies also stand out, as more than 90% expect to add new products into their pipeline in the next 3 years (an average of 2 products per company).
According to the results of the surveys carried out in the study, the business community considers that the covid-19 crisis has strengthened the life sciences and healthcare sector as one of the great economic engines of Catalonia that has acted as an accelerator in the development of key areas such as digital health.
Companies have seen their R&D activity affected, which has focused on the development of products in the field of infectious diseases (vaccines, drugs, new diagnostic tools, digital solutions, etc.). The study's results expect that investor's interests will go in the same direction.
Source: CataloniaBio & HealthTech, Biocat and EY
More news

and

success stories

.