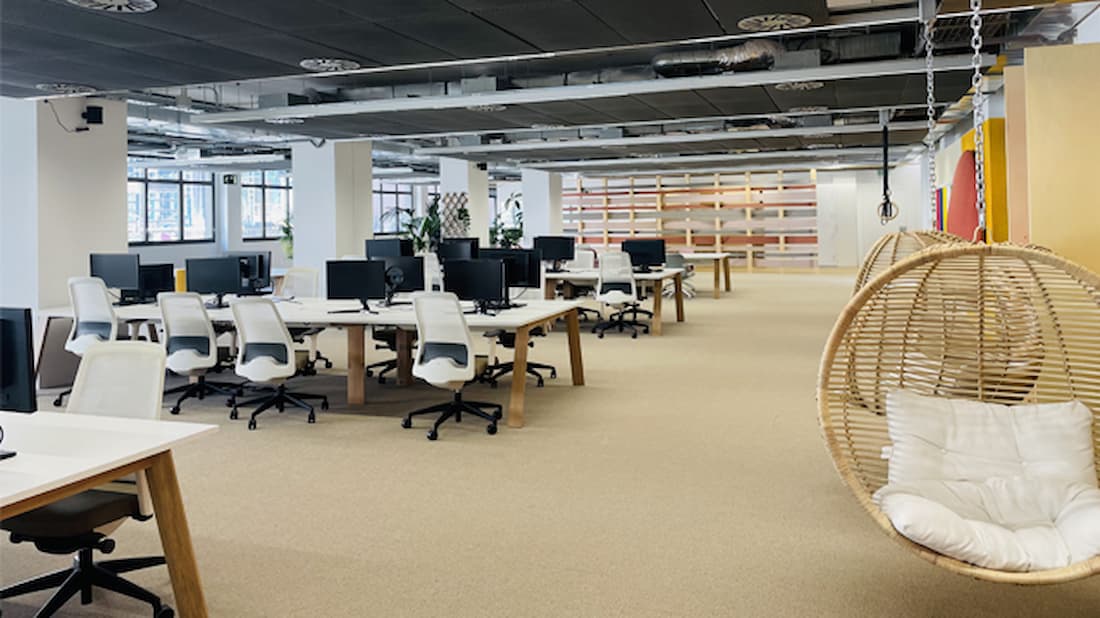 French technology company Extia expands its Barcelona offices with the forecast of creating 40 jobs next year
21 Oct 2022
The company, which set up in Catalonia in 2019 with seven employees, has moved to offices of 1,600 m² in the 22@ district with the goal of reaching 100 workers by 2023.
For this expansion project, Extia received the support of Catalonia Trade & Investment.
Extia, founded in Paris in 2007, specializes in ICT consulting and has 3,000 employees worldwide and clients such as AXA, Decathlon or Lyra.
The French technology company Extia has expanded its offices in Barcelona with the aim of creating some 40 jobs over the next year.
Specifically, the company has moved to its new 1,600 square meter office in the 22@ district and expects to reach 100 workers throughout 2023. The opening of the new headquarters coincides with the celebration of the third anniversary of the company's arrival in the Catalan capital.
To open its new offices in Barcelona, Extia was supported by Catalonia Trade & Investment, which advises and accompanies companies as part of its aftercare services for companies already established in Catalonia.
Extia is a consulting firm specialized in ICT, engineering and digital technology that, in 2019, chose Barcelona to set up its headquarters for the Iberian Peninsula market with seven employees. Currently, the firm has grown to over 60 employees.
According to the director of Extia Iberia, Jérémie Benhamou, "the Covid-19 pandemic has changed many things, but we have always wanted to create a space that would encourage people to return to the offices".
In this sense, he points out, this new space "has been designed to be a place for life, which transmits the values that have placed the company at the top of the Great Place to Work ranking."
For Benhamou, the company's goal is to "continue growing in Barcelona, with its international and dynamic environment, which has great pulling power when it comes to attracting talent, which really simplified our integration".
The Extia group was founded in Paris (France) in 2007. For five years it has been among the top three companies in Europe with the Great Place to Work seal of quality ranking and in 2021 it has positioned itself as the second in France.
It currently has a total of 3,000 employees distributed among the various offices in Europe and out of the Catalan subsidiary it has worked with clients such as AXA, Decathlon and Lyra.
More news

and

success stories

.