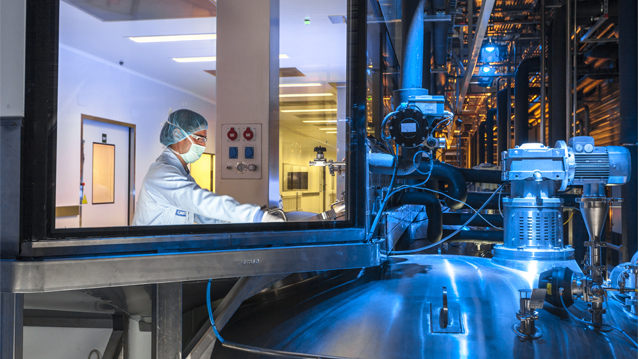 Catalan company Grifols to acquire 90% of Biotest for 1,100 million Euro
21 Sep 2021
Catalan company Grifols, specialized in plasma-derived medicines, has announced the acquisition of Tiancheng (Germany) Pharmaceutical Holdings AG, the owner of 90% of Biotest.
Biotest is a German public listed healthcare company specialized in innovative hematology and clinical immunology with an attractive pipeline with novel proteins that – according to Grifols' press release- complement Grifols' product portfolio.
The operation assessed Biotest's equity and enterprise value at approximately EUR 1.6 billion and EUR 2 billion, respectively.
Parallel to the transaction, Grifols launches a voluntary public tender offer to all shareholders to acquire in cash Biotest's remaining ordinary and preferred shares.
This acquisition will significantly reinforce Grifols' industry capabilities by enhancing its plasma-derived medicines access, pipeline and sales presence. Furthermore, it will provide access to new scientific and industrial capabilities.
In parallel, Grifols will also expand and diversify its plasma sourcing through the addition of 26 European plasma centers and strengthen its operations and revenues in EMEA (Europe, the Middle East and Africa) region.
As Raimon Grífols Roura, co-CEO, observes, "This unique opportunity will allow Grifols and Biotest to mark a new milestone while shaping the plasma industry. It will enlarge our existing portfolio of plasma-derived therapies and fast-track the development of new products, with a concerted focus on delivering value to patients, shareholders and other key stakeholders. We look forward to partnering with the Biotest team."
Víctor Grífols Deu, co-CEO, added, "This operation offers a singular opportunity to promote our European innovation hub and collaborate with an outstanding German firm renowned for its expertise in clinical development. By joining forces, we aim to advance innovative scientific and plasma-derived developments that ultimately offer patients an enhanced quality of life."
The transaction is subject to regulatory approvals and is expected to close by the end of the first semester of 2022.
Source: Grífols
More news

and

success stories

.