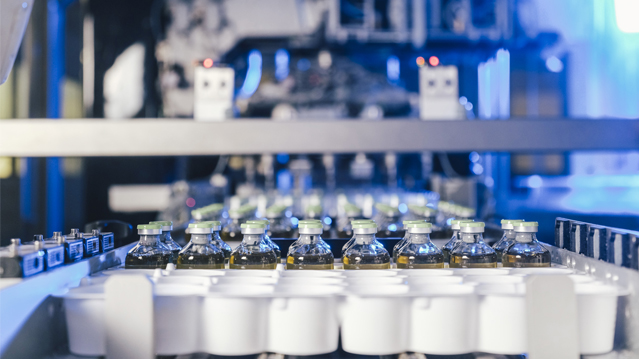 Grifols completes the acquisition of Biotest for EUR 1,091 million
26 Apr 2022
Barcelona-based Grifols, a global leader in plasma-derived medicines, today announced the completion of the acquisition of Biotest AG, a European healthcare company specialized in innovative hematology and clinical immunology.
Grifols has agreed to acquire the entire share capital of Tiancheng (Germany) Pharmaceutical Holdings AG - a German company that holds 89.88% of the ordinary shares and 1.08% of the preferred shares of Biotest AG- for EUR 1,091 million.
The transaction values Biotest's capital at approximately EUR 1,600 million and its market value at EUR 2,000 million.
According to Grifols, the Biotest AG acquisition is a strategic transaction that will contribute to expanding and diversifying Grifols' plasma supply; strengthening its operations and revenues in Europe, Middle East and Africa; and supporting the company's economic performance.
Furthermore, it enables Grifols and Biotest to jointly increase the global availability of plasma-derived therapies, while allowing Grifols to strengthen its position as the industry's leading European company by improving and complementing its operational, industrial and scientific capabilities.
Grifols will be the owner of the largest private European network of plasma centers, with a total of 87 centers (29 Biotest and 58 Grifols). The company will lead the fractionation capacity with more than 20 million liters of plasma annually and will accelerate the development of R&D projects.
Víctor Grífols Deu, co-CEO of Grifols stated: "The Biotest acquisition is a fundamental milestone in our transformation plan, and is fully aligned with our growth strategy – strengthening our global plasma capacity, expanding our product portfolio in order to benefit more patients, complementing our innovation efforts with high value-added projects, and accelerating our presence in new markets".
Raimon Grífols Roura, co-CEO of Grifols said: "At Grifols we have a well-defined roadmap in which Biotest will play a very important role. We look forward to working together and unlocking the value of our combined potential, further strengthening the global plasma industry and improving patients' quality of life".
Among other authorizations, Grifols has obtained approvals from the Turkish competition authority, from the German financial supervisory authority, and from the Comisión Nacional de los Mercados y la Competencia (CNMC) in Spain.
Source: Grifols
Related

news

and success stories

.