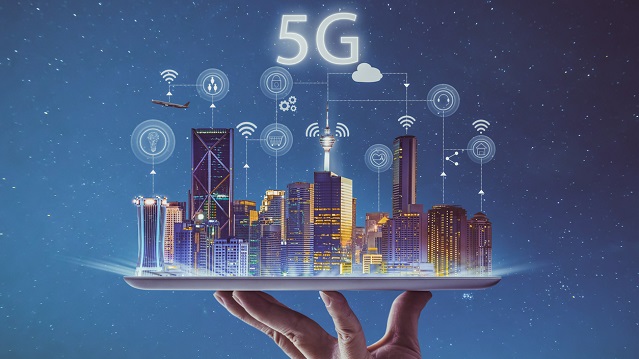 German company G+D creates 60 jobs in Catalonia to boost its R+D center for 5G projects
02 Nov 2020
German company Giesecke + Devrient (G+D), specializing in digital security, has created 60 jobs to boost its R&D center in El Prat de Llobregat (Barcelona). The German group, established in Catalonia since 1987, and which currently has a staff of more than 750 workers, thus consolidates this center that focuses on the development of projects based on 5G technology for sectors such as mobile telephony and automotive for all of Europe.
The company's R+D project in Catalonia is supported by Catalonia Trade & Investment, the Government's agency for business competitiveness. There are currently 1,100 German companies in Catalonia.
Specifically, in Barcelona G+D concentrates its main smartcard production plant in Europe and has one of its most important research and development hubs worldwide, as well as being its headquarters for in the Iberian Peninsula. Among other tasks, this team works on projects in the field of 5G, such as the development of hardware and software, and data generation projects for applications such as the IoT, mobile developers or the automotive sector.
According to José María Senent, G+D Platform Manager, "the deployment of 5G technology involves changes in all the elements and agents of the mobile connectivity ecosystem, which has an impact in traditional and virtual SIM cards and that will entail the development of new versions of operating systems, applications and cryptographic algorithms". According to Senent, "5G technology offers more information transfer capabilities with minimal latency and this opens up a whole new range of new mobile applications".
According to Senent, being present in Catalonia gives them access to "a great educational offer in engineering and technical degrees", a feature that, "together with the presence of other companies that are committed to digitalization, security and new technologies, make Catalonia one of the best places in Europe to find highly qualified talent, which is what our company looks for". G+D plans to continue expanding the staff in this R&D center, which currently has 200 employees with the hiring of qualified profiles in areas such as computer engineering, telecommunications and electronics, among others. "Institutional support, such as that received from the Catalan Government, contributes to making these investments even more competitive," he concludes.
Founded in 1852 and headquartered in Munich, G+D has a global workforce of 11,500 workers in 33 countries and had a turnover of 2.44 billion euros in 2019. Globally, the German company develops, produces and commercializes products and solutions in areas such as traditional and digital payments; the digital connectivity of people and machines on the internet or the protection of digital identities and infrastructures. The company works for a variety of sectors such as central banking, commercial banking, mobile operators and manufacturers, the automotive industry and the government sector.
The company is supported by Catalonia Trade & Investment, which is dedicated to foreign investment attraction. The agency operates from Barcelona alongside a network of 40 foreign trade and investment offices around the world, aiming to attract new foreign investment projects to Catalonia.
Related

news

and success stories

.