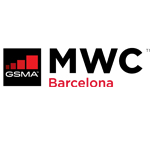 Barcelona welcomes back the Mobile World Congress (MWC), the world's largest and most influential connectivity event from 28 February to 3 March. This year's show theme, Connectivity Unleashed, explores 5G, Advancing AI, Internet of Everything, CloudNet, FinTech, and the Tech Horizon.
Hosted at the Fira Gran Via in Barcelona, this post-pandemic edition comes back with a full show, including more than 1000 speakers, 1500+ exhibitors from 150 countries, 37 country pavilions, and all the startup innovation at 4YFN (Four Years From Now).
While the show occurred last year at the end of June, in 2022 the MWC returns to its usual dates with the participation of the big names going back to their usual spots at the show.
"We're looking forward to spirited discussions, powerful keynotes, and seeing the very best of innovation at MWC22. This year you will hear from many industry leaders with one thing in common. Mobile technology is driving their transformation," said John Hoffman, CEO of GSMA Ltd. "The event is truly global with more than 150 countries represented – there is potential everywhere."
Among this year's speakers, we will find representatives from AT&T, Amazon Web Services, China Mobile, FC Barcelona, Nokia, Sotheby's, and Qualcomm Incorporated.
All in all, the MWC 2022 is expected to gather close to 60,000 attendees and to have an economic impact of 240 million Euros in the city of Barcelona.
A powerful ICT sector in Barcelona-Catalonia
Just like every year since the MWC was first held in Barcelona, the Catalan Government promotes the presence of Catalan companies and its digital ecosystem at the congress.
This year, 52 companies, entities, and technology centers will be located in the exhibitor area of the Digital Catalonia stand, which are a powerful representation of the booming ICT ecosystem in the region. You can download the catalogue with all the Catalan Exhibitors at the congress here.
In fact, with its 16,711 companies (2020), the ICT sector in Barcelona-Catalonia is one of the most important clusters in Europe. There are almost 1,400 foreign technology companies, mostly from the US, Germany, France, and the UK.
4YFN is back at the heart of MWC2022
In Hall 6, the 4YFN event will get together over 500 international startups and over 300 speakers that will share their insights on how to drive the ecosystem forward.
The GSMA anticipates more than €4 billion of potential investment available at this year's event, and 200 startups will pitch to leading funds and VCs.
The Government of Catalonia will be promoting the presence of 32 Catalan startups at 4YFN:
In addition, 4 deep tech projects will be showcased at the Catalan Pavilion at 4YFN:
Open Innovation Challenge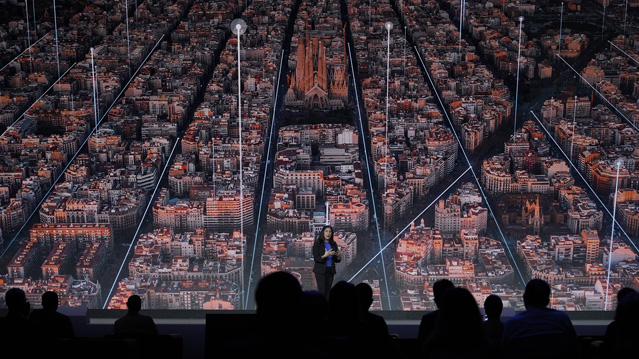 Major corporates and investors will be back at MWC 2022 to participate in the Open Innovation Challenge with a single goal: to find the best innovative solutions and meet their technological challenges.
The Open Innovation Challenge is the main B2B meeting event of MWC, welcoming companies, technology centers, and startups. Major national and international corporations will be taking part, such as LG, Mercedes-Benz or Bonsai Partners.
At the Open Innovation Challenge 2021 edition, 699 meetings were held among 550 participants. 80 corporates and investors participated in the event, and 38 countries were represented.
Catalonia Trade & Investment's agenda
Catalonia Trade and Investment is organizing three roundtables at MWC2022:
Monday, February 28th (Banco Sabadell Stage):
11.45h -12.15h Barcelona Local Heroes. Roundtable with Uri Tintoré, cofounder of Belvo, Jorge Lluch, cofounder of Abacum, and Lluís Juncà, director general of Innovation and Entrepreneurship.
Tuesday, March 1st (Discovery Stage):
10.00h – 12.15h Barcelona & Catalonia Startup Hub Pitches. Come and meet the 32 Catalan startups at 4YFN.
Wednesday, March 2nd (Beta Lab Stage):
11.00h – 11.45h Skitude: IPO and M&A case. Marc Bigas, cofounder of Skitude, will talk about M&A and going public.
Do you want to make the most out of the MWC2022?
Catalonia Trade & Investment's team of consultants will be present at MWC and 4YFN. Please contact us if you are interested in investing in Barcelona-Catalonia.