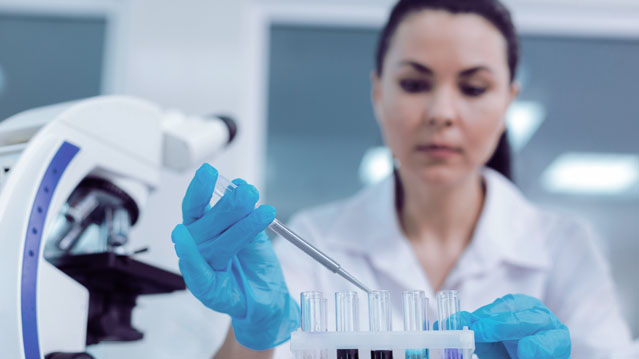 Report: The Genomics sector in Catalonia
16 Nov 2020
Not only is the worldwide genomics market calculated to reach 35.7 billion dollars by 2024 – rising from 18.9 billion dollars in 2019, at a compound annual rate of 13.5% – but this discipline is having an increasing larger impact in life sciences given that it is key to finding solutions for the current COVID-19 pandemic.
Its applications in this context cover the diagnosis phase, with PCR tests detecting the genetic material of the virus; the research phase, with genome sequencing of the virus to understand it; and, finally, the treatment phase, with the design of medications and vaccines.
Catalonia is home to some 50 companies in the genomics sector today with a global turnover of 276.22 million euros. According to the study Genomics in Catalonia by Catalonia Trade & Investment, 41% of these companies are startups, and nearly one in three have a turnover of more than 10 million euros.
Three of the world leading companies in genomics are present in Catalonia: ThermoFisher Scientific, Agilent and Qiagen. Furthermore, Esteve and GEN inCode are internationally renowned Catalan companies that focus on gene therapies and genome technology.
The main application of the genomics sector in Catalonia is biomedicine, with the ecosystem showing a large network of research centres and leading hospitals.
The impact of COVID-19
Several genomics projects are taking place in Catalonia aimed at minimizing the effects of the SARS CoV-2 virus:
Orizon Genomics has developed a molecule with a mechanism of action that has an anti-inflammatory effect with certain benefits to severely ill COVID-19 patients.
Flomics Biotech has joined forces with international biotechnology partners specialising in next-generation sequencing tests to develop a cloud-based data analysis solution to detect and investigate COVID-19.
Researchers at Vall d'Hebron Hospital in Barcelona have sequenced the genome of the SARS- CoV-2 virus. This means that sequences can be compared among different populations and countries around the world to analyse the changes in the virus as it spreads among the population.
Learn more about these and other projects by downloading the report on Genomics in Catalonia here.
More news

and

success stories

.