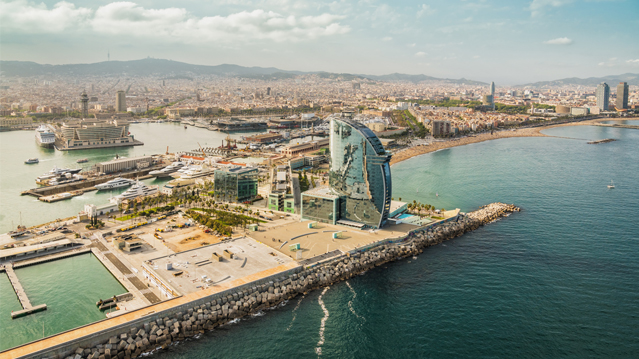 Los Angeles and San Francisco, connected with Barcelona with four weekly flights
05 Apr 2022
Los Angeles and San Francisco will have direct flights to Barcelona four times a week starting this April. The flights will be operated by LEVEL, IAG's low-cost long-haul airline, as part of its Summer 2022 Program.
LEVEL is the only airline that offers a direct connection from Los Angeles and San Francisco to Barcelona.
According to Lucía Adrover, Chief Commercial Officer of LEVEL, "Barcelona, the second largest city in Spain, is a destination that has a lot to offer visitors. Not only because of all the leisure opportunities offered by the city and its Mediterranean surroundings, but also because of the growing business network that exists in Spain and may be of interest to American companies."
The route from Los Angeles will initially operate with three frequencies a week, on Mondays, Thursdays, and Saturdays, and, as of June 1, an additional frequency will be added on Wednesdays, taking the total up to four.
The route from San Francisco resumes with four weekly frequencies, including operations on Tuesdays, Thursdays, Saturdays, and Sundays.
In addition to Los Angeles and San Francisco, LEVEL is also flying to Barcelona from New York and a Boston–Barcelona route will be added on May 1.
The airline will offer more than 11,000 weekly seats on its routes to the United States, which is more than double what it offered in 2019, before the pandemic.
Source: LEVEL
More news

and

success stories

.