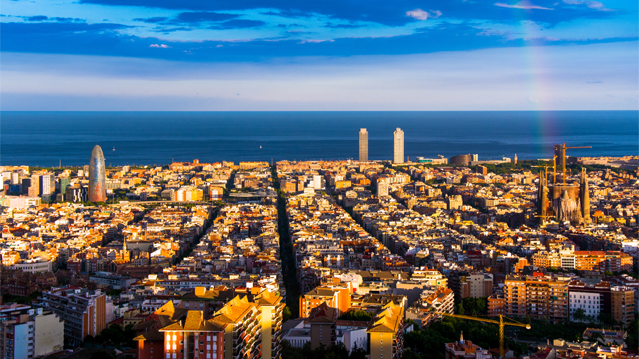 Four clusters from Catalonia receive the world's most prestigious certificate in their field
10 Jun 2022
The Energy Efficient Cluster of Catalonia, the Catalan Meat and Alternative Protein Cluster (INNOVACC), the Mental Health Cluster, and the Foodservice Cluster have obtained the Gold Label certificate awarded by the European Secretariat for Cluster Analysis
ACCIÓ- Catalonia Trade & Investment has supported these clusters to obtain the certificate of excellence, which 5 Catalan clusters already obtained in 2021 and one did in 2012
40% of the members of the Catalonia Clusters program of ACCIÓ- Catalonia Trade & Investment have this certificate, which analyzes indicators such as the financing, the strategy, or the team's qualification
The Energy Efficient Cluster of Catalonia (CEEC), the Catalan Meat and Alternative Protein Cluster (INNOVACC), the Mental Health Cluster and the Foodservice Cluster of Catalonia have been recognized with the Gold Label certificate awarded by the European Secretariat for Cluster Analysis.
This is the most prestigious global recognition in the field of clusters and certifies the excellence in the management of these organizations. To achieve this certification, the clusters have had the support of ACCIÓ – Catalonia Trade & Investment through the Catalonia Clusters program that deploys instruments to evolve towards excellence.
With the recognition of these four clusters, 40% of the members of the program already have the Gold Label certificate. Thus, these four organizations join the five clusters that obtained it in 2021 (Packaging Cluster, MODACC, Catalan Water Partnership, Beauty Cluster Barcelona, and secpho) and the first cluster to achieve it in 2012 (FEMAC).
This way, 10 of the 25 members of the Catalonia Clusters program already have this certificate of excellence.
To grant the Gold Label accreditation, the European Secretariat for Cluster Analysis analyzes 31 indicators related to clusters funding, governance, strategy, membership (whether multinationals, SMEs, startups, universities, or technology centers take part in the clusters), and the qualification of the management team.
Having this certificate allows clusters to increase their visibility and international positioning, as well as grants access to new meeting points with other leading European clusters to carry out joint projects and improvement processes.
The Berlin-based European Secretariat for Cluster Analysis was born as a project of the European Cluster Excellence Initiative (ECEI) promoted in 2009 by the European Commission. It currently brings together more than 200 cluster experts and is responsible for managing certification processes.
More news

and

success stories

.