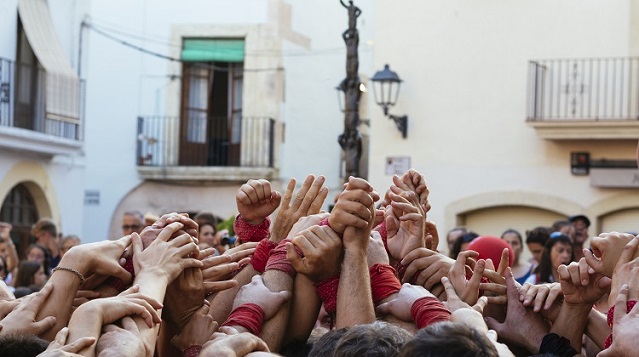 Catalan clusters work on specific projects to fight Covid-19
07 May 2020
The 29 Catalan clusters are working on specific initiatives to face the emergency caused by Covid-19 in areas such as the production of healthcare equipment, cybersecurity and teleworking, homeschooling, mental health in the context of lockdown and the food sector. These clusters are part of Catalonia Trade & Investment's Catalunya Clústers Program which brings together more than 2,600 companies and entities (such as universities and technology centers) that represent 30% of the Catalan GDP.
The most relevant projects promoted by Catalan clusters in this context are:
The Catalan Fashion Cluster (Modacc) leads a project to promote the production of masks and protective gowns by Catalan textile companies.
The Advanced Materials Cluster coordinates more than 50 companies that offer 3D printing equipment (together with the 'Marketplace Covid-19' initiative launched by Catalonia Trade & Investment) working in several segments of the value chain.
Cenfim is collaborating on a project to manufacture plastic boxes that protect the healthcare staff when performing an intubation procedure on patients with Covid-19.
The Southern European Cluster in Photonics and Optics (Secpho) brings together useful photonic technologies to perform quick and accurate diagnoses of the virus.
The Railway Cluster (Railgrup) is working to strengthen the sector's capabilities in cybersecurity through the organization of specialized seminars, both nationally and internationally, to help companies in the prevention, early detection, response and recovery of cyber incidents that may affect railway operations.
The Lighting Cluster (Cicat) coordinates the participation of manufacturing companies in respirator design and manufacturing projects.
The Beauty Cluster has activated a marketplace for the cosmetics sector with the aim of connecting offers and demands for solutions, essentially linked to hydroalcoholic gels.
The Kid's Cluster is promoting a campaign to bring educational games closer to homes during lockdown. More than 20 organizations that have offered their resources such as English courses for children, games, experiments, recipes or music sessions.
The Edutech Cluster is spreading initiatives in the educational technology sector, which are being carried out by the members of the cluster to support the entire educational community to support both schools and families.
The Mental Health Cluster coordinates a business consortium to improve the mental health and well-being of teenager in student residences.
The Foodservice Cluster has collaborated in the creation a campaign for restaurant customers to purchase a prepaid voucher so they can use it when lockdown is over.
More news

and

success stories

.