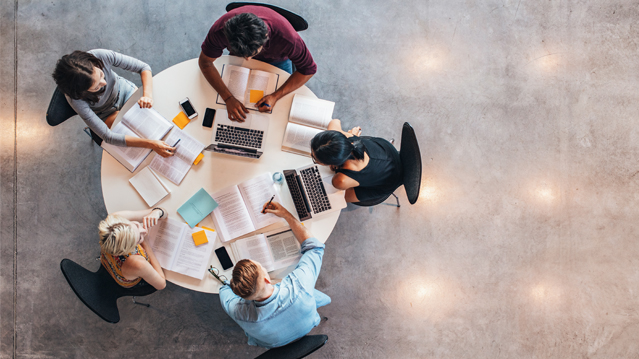 Building a communication strategy: a key element to enter Barcelona-Catalonia's market successfully
25 May 2022
Attracting foreign investment and integrating multinationals into local business ecosystems are undeniable engines of social and economic development. Nobody questions their key role in wealth generation, talent attraction and retention, diversity and innovation and the strengthening of the productive base of a country.
Within Europe, Catalonia is a favoured destination for investment, with around 9,000 multinationals active in the region. That figure grew by 60% between the years 2013 and 2019. In addition, 63% of those companies have been in Catalonia for more than ten years, proof of how profitable their decision was to invest in Southern Europe's business hub.
But, once those businesses have decided to land in Catalonia, what strategy should they follow? How can they build and protect their reputations in this new country? How can they ensure that they are seen as important players at the local level?
That is where a solid communication and reputation management strategy can become an essential asset to position a business when accessing the Catalan market. By 'communication' we mean 'eyes, ears and mouth' at the service of understanding the new surroundings, as an active listening tool that allows businesses to read this new environment to be able to fit into the business culture of the new market.
Very often, businesses that are well known in their home countries or worldwide have well-defined, established values. However, even though borders are increasingly less important in our global world, we see a growing need to take greater account of the peculiarities and idiosyncrasies of the new markets that businesses enter.
Ingredients that work in one place may not work in another, and it is essential to correctly decode the new context so that a business can then connect and build the partnerships that are required to strengthen its positioning, but that can also operate as a reputational shield against any contingency that may arise.
Globally recognized companies, such as Bandai Namco, AGC Europe or AAM, have chosen Barcelona as their point of entry into the Spanish and European markets. They could have decided to follow a different strategy, relying only on their existing brand attributes. However, they chose to join the life of the city, becoming active players committed to the local DNA. This strategy has no doubt given them a competitive advantage in terms of legitimacy and differentiation.
In conclusion, companies that follow a communication strategy that helps them to understand and be part of the business community and media landscape of Catalonia will be able to construct a unique positioning. Having a storytelling that chimes with the new market, as well as an action plan that adapts the brand's values and character to the local context, will strengthen its reputation in a way that is sustainable over the long term.
Author:
Eva Pedrol, Director, LLYC Barcelona
Article in collaboration with:
More news

and

success stories

.