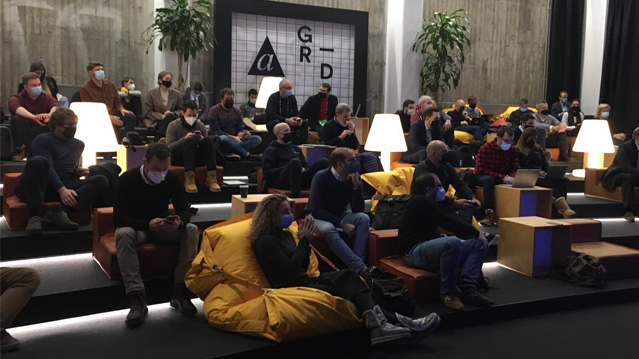 A delegation of Catalan startups and investors participates in the Slush fair in Helsinki to access the Nordic entrepreneurial ecosystem
01 Dec 2021
This is a mission organized by the Catalan Government Trade & Investment office in Copenhagen, which will allow startups to present their projects and investors to attract talent.
The selected companies are Build38, Boxmotions, Carnovo, Circulr Sound, Stayforlong, HumanITCare, Freightol, Methinks AI, Validated ID and Opticks Security.
Slush is the leading event in the Nordic countries for startups and gathered more than 25,000 attendees in the last edition.
A delegation of 10 Catalan startups and three investors are taking part until this Thursday in the Slush fair in Helsinki, the most important entrepreneurship event in the Nordic countries and one of the most important on a global scale. The mission, organized by ACCIÓ- Catalonia Trade & Investment through the Foreign Trade & Investment Office in Copenhagen, aims for emerging companies to present their projects to potential investors and, on the other hand, for investors to have the option of attracting innovative talent in the Nordic entrepreneurial ecosystem.
The startups attending the fair are Build38, Boxmotions, Carnovo, Circulr Sound, Stayforlong, HumanITCare, Freightol, Methinks AI, Validated ID, and Opticks Security, which belong to sectors such as biotech, logistics, automotive or cybersecurity, among others.
At the Slush fair, the Catalan delegation will take part in the Catalonia Pitching, where the startups will pitch their project in front of potential investors. Catalan investors will also present their projects in reverse pitching. In parallel, Catalan startups and investors will meet in a meeting called North Meets South, to deepen and better understand the business ecosystems of France, Finland and Catalonia. The day will also feature a pitch competition in front of an expert jury and a reverse pitch for investors.
Slush was born in 2008 and has become a global reference fair for startups, entrepreneurs and investors. In the last edition, before the pandemic, the event brought together 25,000 attendees, 3,500 emerging companies and 2,000 investors. This year, speakers from companies such as Tinder, Meta (Facebook), Spotify and Sequoia will participate and will analyze how the entrepreneurial spirit can adapt to the situation caused by COVID-19.
More news

and

success stories

.