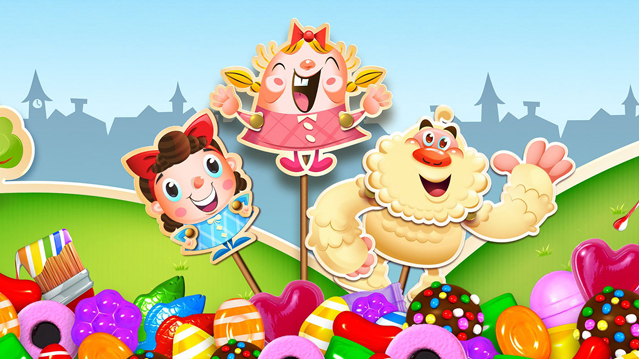 What do Candy Crush, Pac-Man and Looney Tunes all have in common?
27 Nov 2019
Candy Crush, Pac-Man and Looney Tunes are some of the world's most famous video games, registering millions of users every single day. All these three record-breaking games have been developed by companies established in Barcelona, where the gaming industry is booming.
Catalonia has one of the biggest video game hubs in Europe: a dynamic ecosystem that has been growing at a double-digit pace in recent years. The industry has excellent business opportunities and positive job creation prospects as it configures itself as a young, innovative industry with global vision.
Under the spotlight in terms of foreign investment and a great place to grow
National and international videogame companies have invested in Catalonia, from local young entrepreneurs that have ended up being bought over, such as Social Point or Akamon, to major multinational companies, such as King, Bandai Namco, Scopely, Riot Games or Ubisoft. According to the study Video games in Catalonia by Catalonia Trade & Investment, the sector showed a global turnover of €364M in 2017.
The Swedish multinational King, developer of world-famous games such as Candy Crush or Bubble Witch, established a studio in Barcelona in 2012 and continues to grow at a steady pace. In the words of Oriol Canudas, VP and Head of Studio, "Barcelona is the largest hub in the South of Europe. We have a rich conglomerate of multinationals and big corporations, together with small, local companies that make it a very rich ecosystem". King recently chose Barcelona's buzzing 22@ district to open their new studios, currently home to 600 employees and forecasted to keep on growing.
Japanese company Bandai Namco is one of the latest studios to have established a branch in Barcelona. The creators of Pac-Man and Dragon Ball Z, among other famous video games, landed in Catalonia this past July, aiming to centralise the development and marketing of mobile entertainment products for the Western market in Barcelona. Naoki Katashima, CEO of Bandai Namco Entertainment in Europe, says that the company chose Barcelona because "it is a hotbed for international video game development and home to the best talent the mobile industry has to offer".
The fact is that over the last 5 years, Catalonia has been the 2nd region in Europe in FDI job creation within the video game industry. In the same period, Catalonia has been the 3rd European region in FDI projects in video games and has concentrated 80% of the FDI projects received within the video game sector in Spain.
Why is Catalonia good for the gaming industry?
Catalonia offers excellent investment opportunities for the establishment of R&D centres in game programming, HQ & sales offices, and strong growth trends that may offer additional business opportunities in some fields such as porting and gamification activities.
Furthermore, Catalonia has a wide offer of specialized video game programmes, university courses and Master's, which are being taught in institutions such as the ENTI-UB (School of New Interactive Technologies), TecnoCampus, University Pompeu Fabra or the Universitat Oberta de Catalunya.
According to Javier Ferreira, CEO of US video game company Scopely - the creators behind Looney Tunes™ World of Mayhem and Star Trek™ Fleet Command - "Barcelona is a hub for great talent, whether local or from across Europe, and the location and growing industry is able to attract key expertise for mobile gaming". Scopely chose Barcelona "because we wanted to create a European hub for our global expansion efforts and the city was the perfect fit", says Ferreira.
Oriol Canudas from King also swears by talent from Barcelona: "The city has a lot of universities that offer degrees and courses, so more and more people get to the market better prepared". "Also", he adds, "locals have a really interesting mix of skills: both creativity and intuition are there, together with more analytical skills. They are the right people to work with and very suitable for games".
An international stage for the industry
Not only are highly skilled workers constantly available, there are a number of class-leading events and trade shows in Barcelona that create innumerable international networking moments for sector professionals, such as The Mobile World Congress, NiceOne Barcelona, and BCN Gamelab, all key business meeting-points where new trends are presented and identified.
Furthermore, Barcelona's well-deserved fame as the world's 4th most creative city – and Europe's most innovative – adds into the mix two more valuable assets which the video game industry values highly.
More news

and

success stories

.