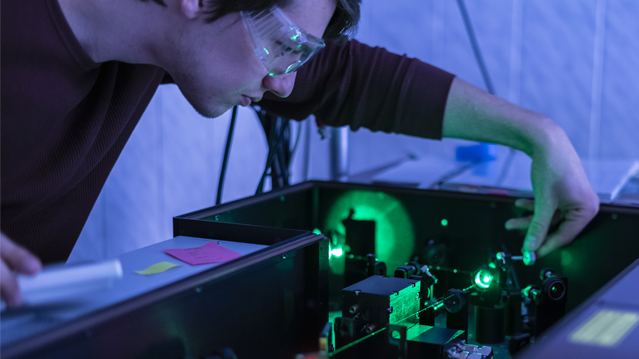 The Barcelona Supercomputing Center will host the first quantum computer in Southern Europe
04 Nov 2021
The Barcelona Supercomputing Center (BSC) will coordinate the Quantum Spain project, which provides for the construction and installation of the first quantum computer in Southern Europe, based on European technology. The quantum computer will be operational by the end of 2022.
The project will have an initial investment of 22 million euros in 2021 and it is expected to reach 60 million euros of investment through participation in different European initiatives.
The Quantum Spain program will involve 25 universities and research centers and infrastructures, from 14 autonomous communities in Spain. The coordinator of the project will be the doctor in quantum computing Alba Cervera, researcher at BSC.
The project foresees the construction of a quantum computer that will progressively be equipped with chips of different generations and numbers of qubits. The qubit is the basic unit of quantum computing and the Quantum Spain project will use qubits based on superconducting circuit technology. The construction of the hardware will be carried out in collaboration with companies specialized in this emerging sector.
According to Alba Cervera, "the goal is to have a quality, functional device that is useful and can be used to solve real problems in the near future. We want it to be useful for Spain to develop its own algorithms, to promote its transversal use both for research and for companies and to train future users of this technology ". The Quantum Spain project is promoted by the Ministry of Economic Affairs and Digital Transformation of Spain.
Source: BSC and Ministry of Economic Affairs and Digital Transformation
More news

and

success stories

.