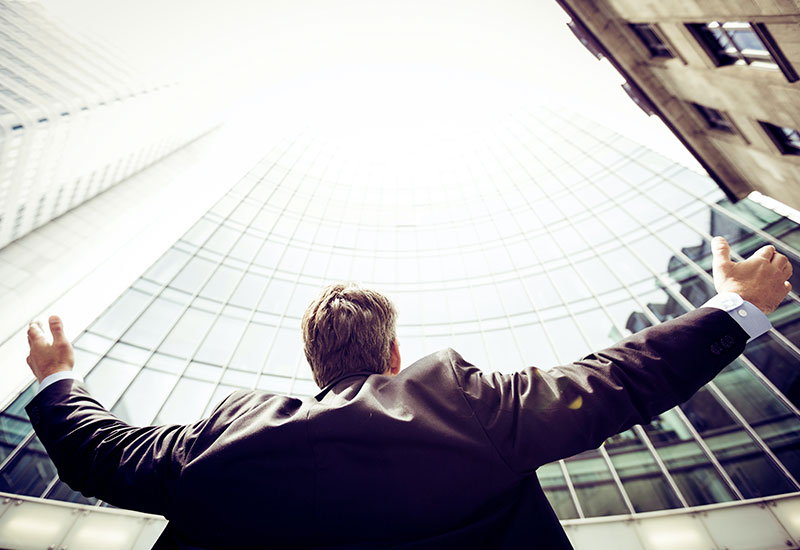 The Barcelona & Catalonia Startup Hub is launched, which identifies over high growth potential 1.000 Catalan startups
28 Nov 2016
The Catalan Government, through Catalonia Trade & Investment, presents this initiative (startups.catalonia.com) that seeks to position the Catalan startup ecosystem worldwide and boost investment attraction
The Barcelona & Catalonia Startup Hub includes those companies of up to 10 years of age, with scalable business models, repeatable and applicable to global environments and aimed at rapid growth


The startups selected for this hub employ nearly 10,000 people, have a collective turnover of 1,300 million euros and operate mainly in the areas of Internet software and e-commerce
Barcelona, November 28, 2016.- This Monday via Catalonia Trade & Investment, the Government of Catalonia presented the Barcelona & Catalonia Startup Hub, a virtual tool that identifies more than 1,000 Catalan startups with high growth potential. This hub was created with the aim of promoting the Catalan startup ecosystem internationally and to be a factor in investment attraction into these companies. Jordi Baiget, the Minister of Business and Knowledge, said during the presentation that"Catalonia is becoming a real centre for startup creation thanks to its access to capital and talent." Moreover, he explained that, "Of all international venture capital attracted to Spain, 71% is invested in startups located in Catalonia." Baiget added that "the concentration of ICT sector related conferences and events, such as the Mobile World Congress and Smart City World Expo, also draws worldwide attraction to Barcelona as a meeting point for startups."According to the Minister, the directory aims to "give visibility to the innovative ecosystem of startups in Catalonia for investors and increase their internationalization capacity." He also added "it will be a dynamic platform that will be updated permanently".
The startups.catalonia.com platform is the result of a year-long analysis to select and to get a clear picture of the startup community in Catalonia, one of the most dynamic in Europe. In fact, Barcelona is the 5th European region in terms of startups in accordance with various international rankings, such as EU-Startups or Startup Heatmap Europe. The startups are also a clear factor in pushing innovation in Catalonia, given that they are companies that concentrate a greater rate of innovative activity (74.1% of companies under than five years old innovate, according to the 2015 Innovation Barometer).
The Barcelona & Catalonia Startup Hub will serve as a new point of connection between all actors of the startup ecosystem (investors, accelerators, mentors, incubators, businesses and other funding platforms) and will also allow more effective guidance on policies supporting its growth, currently included in Catalonia Trade & Investment's Startup Catalonia programme.
What startups does the platform include?
In the directory Catalonia Trade & Investment identifies those already established, emerging companies, no more than 10 years old, with a scalable business model (i.e. with a capacity to generate revenue without the need to increase resources at the same rate), repeatable and applicable to global environments, aimed at rapid growth and founded by entrepreneurs (not corporations).
Identification of the startups has been done through Catalonia Trade & Investment's internal sources and other external sources, with information from agents such as Angel List, Crunchbase, Startupxlore and Dealroom, among others. The processing of the data included online interviews with a representative sample of startups included in the directory, as well as the creation of a validation committee that determined the inclusion of companies, based on the established criteria.
A snapshot of the startups included in the Barcelona & Catalonia Startup Hub
The platform includes the profile of 1,086 startups, including the contact, date of establishment, the business sector, investments received, the number of employees and the business model, among other data. The hub also publishes the latest investment operations in Catalan startups as well as the operations known as exits (companies that have been purchased or have started trading on the stock exchange).
According to data from the Barcelona & Catalonia Startup Hub, Catalan startups total nearly 10,000 workers in Catalonia, with an average of 12 professionals per company. 48% have 1 to 5 employees, 22% from 6 to 10, 14% from 11 to 20, 14% from 21 to 50, and 2% have over 50.
The startups included in the platform show a total turnover of some 1,300 million euros. 50% have a turnover under 250,000€, 29% between 250,000 and 1 million euros, 18% between 1 and 5 million euros, and 3% over 5 million euros. Also, 78% of startups are under 6 years old, and the majority work in the sectors of Internet and mobile software, ecommerce, tourism and leisure, big data and eHealth.
Barcelona is the area with most startups, as it concentrates 62% of the total. It is followed by the Vallès Occidental (14%) and the Baix Llobregat (6%). The most popular business models are software license and subscription. Regarding funding, the data shows that the Catalan ecosystem of startups is active and dynamic: in fact, one in four startup find advanced stage investment.
The hub also indicates that Caixa Capital Risc, Cabiedes & Partners, ESADEBAN and Invereadyare the investors who have performed most operations in different projects in Catalonia. As for international investors, the most active are Idinvest Partners, Kurma Partners and Point Nine.
In fact, according to ASCRI, Catalonia accounts for 71.2% of international venture capital attracted throughout Spain (2015 figures). In addition, 85% of the volume invested in venture capital in Catalonia comes from international funds (277.2 million euros). The sectors of e-commerce and Internet and mobile software are accumulating a greater number of exits (companies that were startups and stopped being so once acquired or gone public).
The Barcelona & Catalonia Startup Hub will be updated constantly to incorporate and complete the map with new startups as they arise, as well as foreign emerging companies with subsidiaries in Catalonia.
Services and initiatives to support Catalan startups
Catalonia Trade & Investment's Startup Catalonia programme aims to support the acceleration of startups and promote their internationalization, as well as stimulating a constantly growing ecosystem rich in initiatives. Through the Pla Esprint, it helps define the best internationalisation strategy and does so with the advice of experts and mentors. Each company prioritizes and selects a target market they want to aim for, either America or the European Union, and begins a schedule of practical sessions that reinforces management teams and allows them to build a high-level contact list.
Startup Catalonia also organizes international missions to attend the most important fairs, like TechCrunch Disrupt in San Francisco, and has bilateral programs in attractive markets for the startup ecosystem, such as Boston. Furthermore, Startup Catalonia has launched programs to support startups running jointly with business schools in Catalonia.
Through Catalonia Trade & Investment, the startup community also has access to programmes and consultancy activities on various financial instruments, considering the most suitable for every project, with either banking or alternative options, as well as personalized support in meetings with private investors. Furthermore, the Innovate through Startups programme promotes collaboration between established companies and emerging companies for the implementation of joint projects.
Be Connected. Join the Hub
The official presentation of the new platform will be today, 30 November, at the Maritime Museum, where at 6pm the session "Be Connected. Join the hub" will take place, bringing together hundreds of Catalan startups. The event will also feature the participation of Howard Love, a Silicon Valley entrepreneur who has created and invested in over 50 startups. A concert by the Catalan group Mishima will accompany the final networking session.
More information: http://bit.ly/2fnrBrI
More news

and

success stories

.