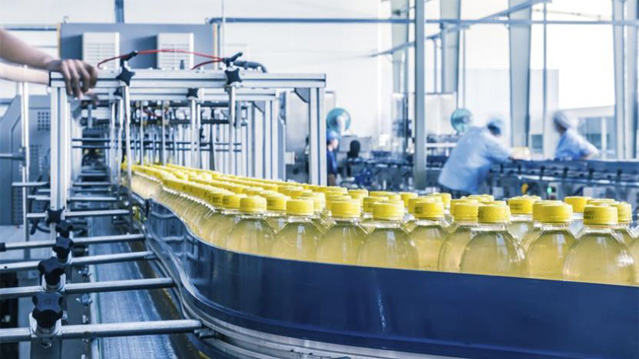 Report: An overview of the food machinery sector in Catalonia
24 Nov 2021
According to the study Machinery for the food sector in Catalonia, the food machinery is a consolidated industry in Catalonia that is adapting to market and industry changes. 88% of the 280 companies working in the field have been in business over 10 years, and its joint turnover comes to 1,162 million euros. It has a total workforce of 5,077, while 98% of companies are SMEs and 84% are exporting companies.
As regards sector activity, 62% of all companies perform cross-sectional activities, producing, in other words, machinery for more than one sector segment. In terms of companies specialising in one segment, we find that the meat industry concentrates 13% of companies working exclusively in this area, followed by 9% working in the beverages and coffee sector and another 9% working in the bakery and pastry products segment.
As regards international aspects of the sector, between 2016-2021 exports reached €695M, 28% of all Spanish exports, representing a growth of 41%. In the same period, imports came to €730M, 29% of all Spain. Furthermore, it is worth noting that while imports fell in 2020, exports still managed to show positive figures, growing to €161,290 euros over €139,355 the previous year.
Opportunities in innovation
Opportunities await for companies working in food machinery in Catalonia thanks to the different innovation programmes available to them. The EU NEXT GENERATION programme, focusing on economic recover post Covid is funding work in two key areas, sustainability and digitalization.
Horizon Europe, for its part, is the EU's key funding programme for research and innovation and is also a key source of funding for companies within Catalonia. And more specifically, EIT Food is Europe leading food innovation programme, that is working to make the food system more sustainable, healthier and more reliable.
Trends and opportunities in technology
Global trends affecting the food machinery sector are, for example, industry shifts where production companies are increasingly standardising parts and components to improve productivity. Furthermore, there is an increased tendency towards mergers and acquisitions, forming companies with greater production capacity, making them more competitive globally.
Technology is also changing, with Industry 4.0 increasing the use of electronics and software in order to improve machinery productivity, accuracy and reliability. There is also more analysis of product life cycles in terms of environmental impact throughout the entire life of the product.
Additionally, rapid manufacturing is transforming the sector by using new technologies such as 3D printing and others to reduce prototyping production process by making them more agile and faster.
Success cases
The Catalan food machinery sector has some notable success cases. For example, Natural Machines, a company that produces the first smart kitchen appliance that speeds up the food making process with fresh ingredients via a cutting-edge 3D food printer.
Another business case of interest is that of Coolvacuum, a manufacturer of freeze-drying equipment. It is one of the few manufacturers worldwide to offer turnkey solutions for processing freeze-dried injectable drugs. Currently, the company focuses on the needs of the pharmaceutical, chemical, nutritional, cosmetic, laboratory and R&D sectors.
Catalan technology has also been a success in the US thanks to the company Braimex, where it distributes its hot food vending machines, designed to be located in high traffic locations offering hot meals such as burgers, pizzas, croquettes and burritos. And, finally, mention must be made of Ypsicon, a tech-based company based in Barcelona, focusing on the development of new technologies, as well as design and integration of components and equipment for the food, cosmetic and pharma industries.
Download the full report on Machinery for the food sector in Catalonia here.
More news

and

success stories

.